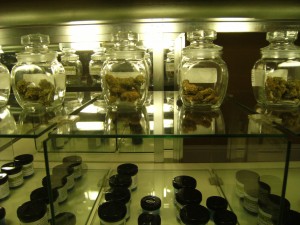 Palo Altans will vote Tuesday on whether to allow medical marijuana dispensaries to open in their city.
But those looking to other California towns with dispensaries for guidance on what the impact might be will find no clear answer. The state is a patchwork of experiences. Some cities are rushing to shutter the stores amid rises in crime, and others are saying stores aren't a problem at all.
Palo Alto's vote on Measure C will determine whether three medical marijuana dispensaries can be installed in the city. It's a controversial proposition that critics argue will cause an increase in crime and disrupt the community and proponents believe will provide easier access to medicine for legitimate patients. California voters legalized medical marijuana in 1996 when they passed Proposition 215. However, marijuana is still illegal under federal law, and federal agents are cracking down on dispensaries across the country.
Palo Alto City Council members acknowledge that it is an awkward time to vote on the issue amidst so much uncertainty concerning the legality of medical marijuana, but they had no choice about putting it on the ballot after the 4,356 necessary signatures were collected.
Across California, towns and cities have been wrestling with the issue.
San Jose authorized the operation of 10 dispensaries in September 2011 but banned them just five months later after police received 77 citizen complaints. Several dispensaries were robbed at gunpoint and the city struggled to get dispensaries to pay taxes, according to San Jose police.
"Anytime you have something that is illegal for everybody else but you can find a loophole and make it legal, you run the risk of someone trying to exploit that," San Jose Police Department Sergeant Jason Dwyer said in a telephone interview. "In this case you have a bunch of fraudulent people trying to obtain marijuana."
In Los Angeles, the City Council voted in July to ban dispensaries but repealed the ban three months later after 27,425 signatures were collected to put a referendum on the ballot. The council decided to reverse the ban and draft dispensary regulations to allow them to operate instead of letting the issue go to the polls.
"Most dispensaries have a positive effect, but there are a group of bad apple dispensaries, which have been really bad problems for their neighborhood and have given the rest of the dispensaries a bad reputation," Chris Koontz, planning deputy for Los Angeles city councilmember Paul Koretz, said by telephone.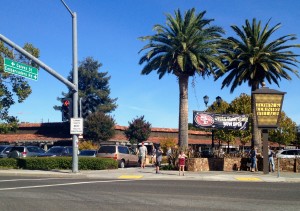 Smaller towns have also had mixed experiences with medical marijuana.
Wendy Roberts, a resident of the small, coastal town of Mendocino, said its two dispensaries haven't negatively impacted the community, though she said she suspects this may be because a high volume of marijuana is already grown there.
"The reality is that there is so much of the product around anyway that I don't even know how much business the dispensaries do," she said. "High school kids aren't going to go into a dispensary and buy product when they can get it from friends or buy it on the street corners."
Roberts, a former Palo Alto resident, predicted that the opening of dispensaries would have a more noticeable impact in Palo Alto if Measure C passes.
"I doubt strongly that there is a lot of marijuana being grown [in Palo Alto]," she said. "The fact that it is not a major producing area and you are going to have product that is being brought in and traveling in vehicles and being sold in bulk to dispensaries makes it a different setting.
In Moraga, a small, affluent community in the East Bay, the city council last year passed a preemptive ban on dispensaries after several citizens expressed interest in opening them. Moraga Police Chief Robert Priebe said that most citizens "would not go for any business of that type" operating in their town.
Priebe advocated for the ban after hearing that dispensaries in others areas attracted criminals. According to Priebe, the Moraga police department has only 12 authorized officers for a population of 16,000, and would therefore struggle to deal with the additional crime that could be caused by dispensaries.
Former Milpitas Police Chief Dennis Graham, who is now retired, also supported his city's ban on dispensaries. The city originally banned dispensaries in 2005 after concerns arose about illegal drug activities and the need for increased police services. Earlier this year, the city council voted to keep the ban but said they may revisit the topic in the future.
At an Oct. 3 debate at Stanford University, Palo Alto Vice Mayor Greg Scharff predicted that Measure C would fail by a 65-35 margin.
Hoover Institute Senior Fellow Thomas Moore, the most vocal, local supporter of legalizing the dispensaries, predicted at the forum that it would pass and called the installation of medical marijuana dispensaries a "win-win situation" for Palo Alto. He noted that the dispensaries would both generate tax revenue for the city and benefit patients using medical marijuana.
Scharff, however, said he hadn't met anyone who supported the measure.
"No one in Palo Alto wants this," he said. "It would be a huge mistake from a quality of life point-of-view to make Palo Alto the epicenter for this."
On a recent Saturday morning, at least seven pedestrians declined to be interviewed about Measure C. Palo Alto resident Jesse Gregorio, was one of the few who agreed to share his thoughts on whether the measure should pass.
The more we establish a legitimate market for marijuana, the "more crime we are going to get," he said, while waiting for a friend outside a University Avenue cupcake shop. "The government has not established that marijuana is medicine, and I don't blame them. I don't think the measure should pass in Palo Alto."