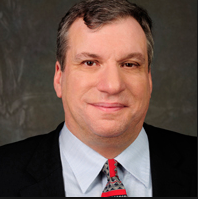 John Feinstein knew where he had to go. It was 1996, and Duke basketball had just won a big game in overtime, yet Coach Mike Krzyzewski was uncharacteristically absent from the Blue Devils' locker room.
Entering Krzyzewski's office, Feinstein found the coach kneeling and weeping uncontrollably about the recent death of his mother. Feinstein put his hand gently on the coach's shoulder.
"John," Krzyzewski said, "I just miss her so much."
Moments later, Krzyzewski gathered himself and entered his team's locker room, Feinstein by his side, a courtesy almost never granted to media members.
Tearfully, Krzyzewski told his players that he'd found among his mother's possessions a small pin from the U.S. Military Academy.
As a West Point freshman, Krzyzewski had been told to give that pin to his best girl.  His mother was the only possible candidate. During the overtime game's tense moments, Krzyzewski said he kept that pin in his chest pocket, clenching it to his heart.
"My mom," Krzyzewski said, "was with us tonight." Feinstein wrote it all down, and on this night, as on so many others, he got the story, and no one else did.
As Feinstein left the locker room, a Duke assistant stopped him and said, "Now I understand why you need to be in the locker room."
Feinstein understood that long ago. He has leveraged his relationships with coaches and players throughout his 34-year career, and burrowed his way into stories, often asking forgiveness, not permission.
Feinstein's relentless work ethic has led him to the upper reaches of sports journalism. Since graduating from Duke and starting as a sportswriter at The Washington Post as an intern in 1979, Feinstein has authored more than two dozen books, including a young adult sports fiction mystery series, and thanks to such non-fiction titles as A Season on the Brink (about Bob Knight and Indiana University basketball) and A Good Walk Spoiled (about the PGA tour), is one of the bestselling sports authors of all-time.
Even with his book-writing achievements, Feinstein's drive hasn't waned. Today, he also writes about college basketball for The Post, and works as on-air talent for radio and television sports broadcasts, and recently began hosting his own sports talk radio show.
"He was always aggressive as well as competitive," said George Solomon, Feinstein's longtime Post sports editor. "Your best reporters are that way; they're aggressive and they're competitive and they want to succeed."
Early in Feinstein's career, that style sometimes caused conflict with security guards. ESPN's Tony Kornheiser, while working with Feinstein at The Post, joked that that he wanted to read a book that collected all of Feinstein's run-ins with security.
But no security guard could scare Feinstein after what he'd already experienced. While a news reporter at The Post years earlier, Feinstein was nearly arrested for interviewing a suspect moments after an alleged crime while police officers stood nearby.
Feinstein's editor had to call the officer to convince him that the young Feinstein had made a mistake and would never do it again.
It is widely believed – Feinstein himself is a believer – that his actions have caused the NCAA to create two separate rules limiting media access.
His access in locker rooms such as Krzyzewski's – and more famously Knight's at Indiana in 1986 during his reporting of A Season on the Brink, one of the bestselling sports book of all time – caused the NCAA to create a rule that if any member of the media is allowed in a team's locker room during the postseason, then that locker room must be open for all credentialed media. The other rule bars media from going on recruiting visits with coaches, a tool Feinstein used while reporting a book on Atlantic Coast Conference basketball in 1997.
Feinstein worked hard to gain that access as a young reporter. An ability to earn trust and respect may be his greatest strength.
"He makes himself a part of the culture that he's covering very easily," said Dave Kindred, an honored sports columnist of 40 years and Feinstein's former colleague at The Post. "He's the inveterate schmoozer. He's one of the world's greatest at that… He'll find something in common with everybody. He knows what basketball team [golfer] Davis Love wants to talk about."
One of the only aspects of his life Feinstein rarely talks about is his swimming. He excelled as a youth swimmer, which, according to Feinstein, helped him gain acceptance to Duke. But Feinstein broke his ankle as a freshman, and after discovering a passion for journalism through his work for The Chronicle, Duke's student newspaper, he never returned to the swim team.
But Feinstein's swimming career did not end with the injury. After a scary doctor's visit soon after the birth of his son in 1994 – Feinstein's doctor told him that high blood pressure and high cholesterol could stop him from watching his son grow up – he returned in the pool.
It wasn't as easy for him as schmoozing with golfers or basketball coaches. On his first day, Feinstein couldn't finish the 200 meters that he thought would be his warm up.
But he kept swimming, quietly. Kindred, and most of Feinstein's colleagues, saw it as just Feinstein's way of managing his "tremendous ability to eat." Feinstein's voracious appetite is legendary in The Post's newsroom and in press boxes around the land.
Feinstein channeled some of his competitiveness into swimming, but his effort took a big jump when he transitioned into Masters Swimming. It provided organized adult swimming and age-group division competitions, and he began competing in meets again.
Six years after he went back to swimming, Feinstein was in the best shape of his adult life for the 2000 Masters Swimming long course nationals in Baltimore.There, his 200-meter medley relay team set an age-group world record, with Feinstein swimming the butterfly leg.
Fast-forward 13 years to 2013, and Feinstein's other commitments have trumped his swimming.
He is putting the final touches on another book, and, in January, he began hosting his own weekday-morning show on CBS Sports Radio.
Feinstein has a tendency to become fully immersed in his projects. He's known as one of the hardest workers in the business and will do whatever it takes for his stories.
"My ex-wife called me pathologically hypercompetitive," Feinstein said.
And that has taken its toll on his body. Feinstein had intended to get back in the pool upon finishing his new book. But as he got deeper into the book project, he realized he couldn't wait that long to make lifestyle changes.
Rather than an immediate return to swimming, Feinstein tried the Atkins diet.
It surprises those who know Feinstein to learn that he's on a diet. He has been known to eat entire pizzas himself while out for lunch with colleagues.
But at Congressional Country Club, where Feinstein is a member, his meal at The Founder's Pub resembles anything but a diet.
Feinstein orders three eggs over easy, bacon, a crabmeat cocktail, whole-wheat toast and tomato juice, before explaining that, though it sounds crazy, he has actually lost 17 pounds eating this way.
The king of schmooze is in his element at Congressional, speaking to servers, managers and bartenders on a first-name basis and asking about their kids, remembering their first names as well.
At 56, Feinstein is graying, but his wavy hair remains full. His voice is strong – even when talking through a bite of eggs and bacon. He needs that strength for three hours of sports talk every morning.
The radio sports talk show, which Feinstein refers to as "a good outlet" for his love of talking, is one more example of how Feinstein has moved into other forms of media.
He also works as an analyst for radio and television broadcasts of college basketball and football, and works with the Golf Channel for major tournaments, in addition to his writings.
But Feinstein, who in 1985 gave a detailed explanation of his computer to the Duke of Kent while covering Wimbledon, hasn't adjusted to the modern world of technology.
Unlike many sportswriters, even those of his generation or older, Feinstein does not have his own Twitter presence. And for the self-proclaimed technology klutz, meddling with more difficult technologies doesn't usually end well.
When Feinstein switched radio shows in January, he needed to adjust a few plugs to the mini-studio in his home office on the first day of his new show. Only minutes before his first day on air with CBS Sports Radio, Feinstein still couldn't figure out how to get himself connected.
Feinstein delegated to solve the problem. He ran upstairs and got his half-asleep, 18-year-old son to make the switches just in time.
Feinstein's son isn't the only one helping the seasoned reporter. From decades of work in sports, Feinstein has built up support that makes his reporting life easier.
"He has a naturally growing network of reporters working for him right now," Kindred said. "Not literal reporters, but people who he knows around the country… He could reach anybody."
Feinstein has a strong network of literal reporters as well. In April, Feinstein again shared a house with a group of reporters at The Masters.
Kindred, who organizes the payment, was still waiting for Feinstein's share as of early March. According to Kindred, Feinstein said he was waiting for his pay from The Golf Channel, but Kindred isn't worried.
"He's good for it," Kindred said with a laugh.