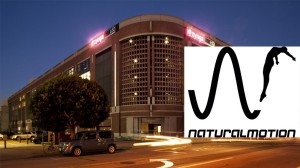 Don Mattrick, chief executive officer of Zynga Inc. (NASDAQ:ZNGA), sees the $527 million acquisition of gaming developer NaturalMotion Ltd. as the key to his three-part strategy for success: sustaining mature hit games, creating new hit game content and doing both more efficiently.
The cash and stock deal, announced during Zynga's fourth quarter and year-end earnings call on Jan. 30, is the first major acquisition under Mattrick — who joined the company in 2013 — and the largest acquisition in Zynga's seven-year history.
"By acquiring NaturalMotion," Mattrick said in a statement, "we can significantly expand our creative pipeline, accelerate our mobile growth and bring next-generation technology and tools to Zynga that we expect will fast track our ability to deliver more hit games."
Most known for its iOS hit games Clumsy Ninja and CSR Racing, NaturalMotion is a London-based gaming and technology developer founded in 2001. With a long track record in mobile game development, Zynga hopes NaturalMotion will provide the company with a successful management and software system to build a larger presence on mobile platforms.
NaturalMotion's strengths lie in the breakthrough technologies used to create delightful hit mobile games," Zynga Chief Operating Officer Clive Downie said in a statement.
"We are building our creative muscle to go after more new opportunities and NaturalMotion provides an accelerant for us to deliver more breakthrough mobile experiences for more consumers."
NaturalMotion is also the creator of the cutting-edge animation technology called Euphoria, which mimics the human nervous system to produce life-like movement in graphics.
"We believe their cutting edge technology — called Euphoria — will light up the future of our industry on mobile," Mattrick said in a statement. "Their proven simulation technologies have powered some of the biggest entertainment properties across gaming — showing up in titles such as 'Grand Theft Auto 5' as well as the iconic movies like 'Lord of the Rings.'"
The deal will allow Zynga, which has been slow to mobile, to gain exclusive property rights to use this technology for its own mobile content, while simultaneously gaining licensing revenues from present and future contracts with creative partners wanting to use Euphoria for their own animation.
Zynga plans to make major content shifts to mobile in 2014 by launching 75 percent of all new games to mobile first. Zynga management also expects 2014 to be the first time the Zynga mobile bookings surpass web bookings to account for more than 50 percent of the company's base bookings.
Under terms of the deal, NaturalMotion shareholders will receive $391 million in cash, along with 39.8 million shares of stock of Zynga Class A stock valued at $136 million at the time of the deal.
In an effort to retain NaturalMotion's 260 employees, 11.6 million shares of the 39.8 million shares of stock will be subject to a three-year vesting period.
As a part of the deal, NaturalMotion will continue to publish games under the NaturalMotion brand and continue to license Euphoria to third-party creative partners.
The management structure at NaturalMotion will remain the same, under the new deal. However, NaturalMotion's Chief Executive Officer Torsten Reil will now report directly to Mattrick about business and product development, the company said.
In a letter to his staff announcing the deal, Reil said, "Zynga's new team under Don Mattrick shares our belief in high-production-quality titles, innovation and creating new IP … I am pleased to say that NaturalMotion will retain its brand, organizational structure, publishing relationships and technology business. We are excited by this opportunity — it allows us to continue on our path whilst fast-tracking important areas such as scalable server infrastructure, live game operations and network cross promotion at scale."
While Wall Street reacted favorably to the news of the NaturalMotion acquisition — stock jumped about 20 percent in the first 24 hours — some analysts are still skeptical.
In an interview, Sean McGowan, an analyst for Needham and Company LLC, said, "One company with a few games a year will not support the entirety of Zynga's infrastructure … Regardless of how successful these companies' games are, Zynga still needs to come up with more new games on their own."
McGowan went on to say that the impact of the acquisition for Zynga — whether positive or negative — will depend on how much the real-life movement created by the Euphoria technology matters to end users. Zynga declined to comment.
Shares of Zynga closed at $5.34, at the close of trading on the Nasdaq Stock Market on Monday. However, the stock is still trading near its 52-week high of $5.89.