[youtube]uYvrNo2BS04[/youtube]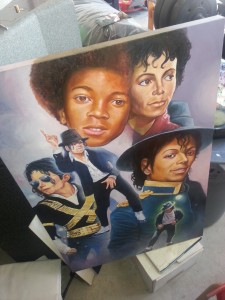 William Wilkerson is an artist, teacher, husband and also happens to be my father.
From Orange County, Calif., William has perfected his craft in realism. Art has been his means of expression for many years. When time allows, William paints beautiful realistic paintings that are most often only seen by family. But art means more to William than just exploitation.
The video above takes a look into the inspiration of a talented man's art and also explores that art is much more than a skill and how it can distinctively shape you.
Editor's Note: Anthony Wilkerson is William Wilkerson's son.