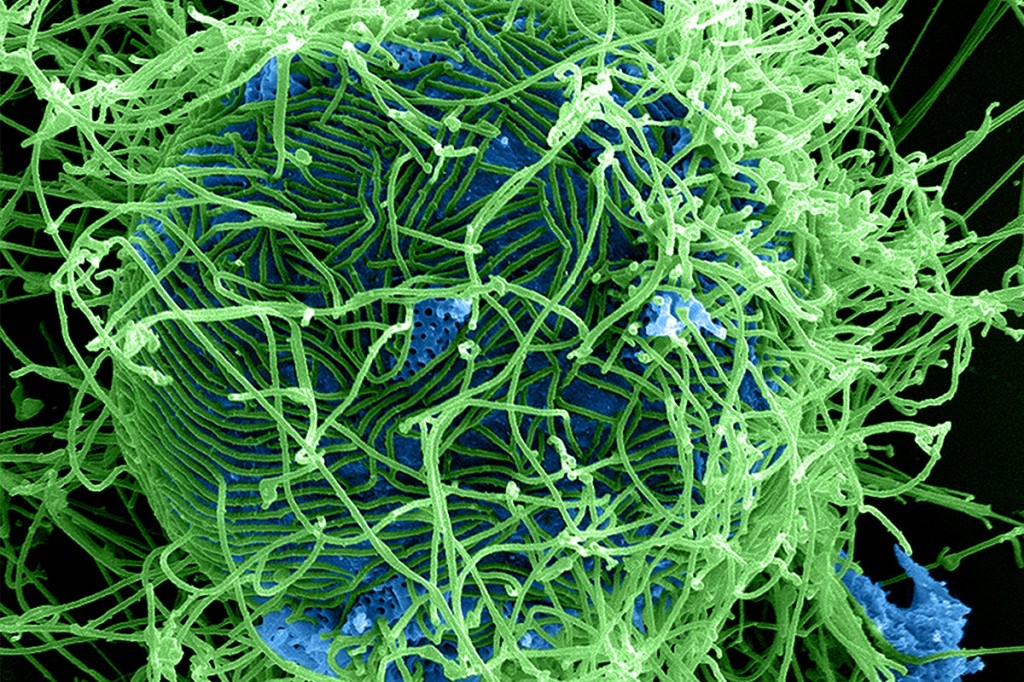 Stanford researchers are planning next week to launch new tests on a possible drug to treat the Ebola virus. Preliminary tests on a repurposed cancer drug produced inconclusive results, and according to the medical team, more data is needed.
In early September, Shirit Einav, a Stanford assistant professor of medicine and of microbiology and immunology, completed the first round of testing on an FDA-approved cancer drug, as a possible antiviral to combat Ebola. The drug, the name of which could not be released as Stanford files for a patent, is Einav's most recent effort to produce a broad-spectrum antiviral drug. By identifying thousands of virus host proteins, the Einav lab attempts to develop drugs that target multiple viruses.
Efforts to create a drug to combat the largest Ebola outbreak in history are intensifying, particularly since Ebola was diagnosed for the first time in the United States. Thomas Duncan, who caught the virus in his native Liberia, was treated in a Dallas hospital isolation unit, after traveling to the United States to visit family. Duncan received an experimental drug called Brincidofovir, but died on Oct. 8.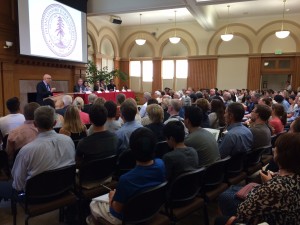 The Food and Drug Administration has authorized the use of experimental drugs including ZMapp, TKM-Ebola and Brincidofovir because of the Ebola emergency. The FDA allows drugs to be administered to people outside of clinical trials if they are suffering from a serious disease or condition, a rule that leaves some researchers uncomfortable.
"Many ethical questions have been raised about Ebola vaccines and drugs," said Michele Barry, the senior associate dean for Global Health at the Stanford School of Medicine, at a public discussion on Ebola at Stanford last month. Not only are the most commonly used Ebola drugs unapproved by the FDA — none of them have been tested on humans. "Can we deploy these drugs in an untested fashion?"
That is the question Einav faces as she comes under pressure from colleagues to administer the repurposed cancer drug. But Einav insists it is critical to go through proper testing procedures, even with an FDA-approved cancer drug.
In the first experiment testing the efficacy of the cancer drug on Ebola, Einav infected 40 mice with the virus. Of those, 10 received the repurposed drug, 10 received no drug, and 20 were given two other experimental drugs. In the end, 10 out of 10 mice survived after being administered the repurposed drug. Seventeen out of the other 30 survived, including mice from the untreated control group. For Einav, the data was inconclusive.
"The drug showed efficacy in mice with Ebola but the data is just preliminary," said Einav. "We need more data."
Einav plans to use mice again in the repeat experiment, and if results prove more conclusive, she hopes to test with monkeys. However, with the amount of money and time this experimentation process takes, some believe precious time is being wasted as Ebola continues to ravage populations in West Africa and is threatening to spread more broadly beyond the region's borders.
"I believe that we need more data," said Einav. "But some argue that people are dying anyway, so how could it hurt?"
In August, the World Health Organization convened a panel to discuss the ethics of using untested drugs. The panel concluded that in the context of the Ebola outbreak, "it is ethically acceptable to offer unproven interventions that have shown promising results in the laboratory and in animal models but have not yet been evaluated for safety and efficacy in humans as potential treatment or prevention."
But Einav is determined to see more conclusive evidence before taking steps towards intervention.
"I am a risk averse person," said Einav. "If things go great in this next study, there will be an email to the National Institutes of Health to ask for funding for an urgent study in non-human primates. I will also be more inclined to approach someone in West Africa just to make the data available and let them decide."