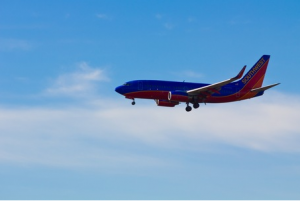 In Silicon Valley, an area known for looking within its geographic boundaries for leadership, companies are relying on modern technology to expand the search for the perfect chief executive officer.
Finding a CEO whom shareholders trust and who has the ability to navigate the fast-paced, high-risk world of Silicon Valley is a daunting task for companies. Now, in a world of Skype and email, geography plays less of an obstacle than it did even 20 years ago in finding the right executive team.
If the person is right, many companies consider hiring traveling CEOs, chief executives who live across the country and have no intention of uprooting their families or selling their homes anytime soon.
John Barbour, the 51-year-old CEO of LeapFrog Enterprises, a popular toy technology company, is one example. Barbour lives in Rye, New York but oversees the multimillion-dollar enterprise thousands of miles away in Emeryville, California.
The former executive vice president of toy giant Toys R Us and CEO of Hasbro's OddzOn division, Barbour has significant experience leading toy companies. Hasbro, in particular, competes with LeapFrog in the technology toy arena, and Barbour's knowledge of the company was seen as an invaluable asset when he was hired by LeapFrog in March 2011.
And the company was willing to make accommodations to get Barbour.
Barbour's target bonus is $575,000, 100 percent of his yearly salary, and the company granted him the option to purchase 850,000 shares of LeapFrog stock. Barbour, and his wife purchased a house in Rye almost exactly six years ago for $3.5 million.  The house is currently worth about $1.7 million, according to real estate website Zillow, giving the couple little reason to sell. Sitting on 1.5 acres in tony Westchester County, the home is near good schools and amenities, local realtors say.
So instead of taking a potential loss – property values in Rye declined from an average of $1.36 million in early 2006 to $1.19 million in early 2010, according to Zillow – and uprooting his family, he commutes to work from across the country.
LeapFrog willingly allows its new CEO – he has been in the position less than a year– to travel between an office in California and a home in New York, covering his travel costs.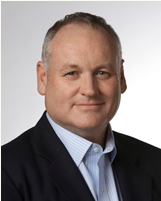 According to an 8-K filed with the Securities and Exchange Commission in February 2011, "Mr. Barbour will receive travel and temporary housing assistance in the amount of $150,000, payable in quarterly installments, and certain relocation benefits."
The company agreed to pay for three house-hunting trips to the Bay Area from New York for Barbour and his wife, including hotel and airfare. LeapFrog also agreed to pay for the shipment of Barbour's household goods and three cars, along with three months of storage, to California. If Barbour sells his home in Rye by February of 2013, the company will pay his closing costs, in addition to closing costs incurred by the purchase of a home in California, up to $150,000, according to the filings.
In addition, the company agreed to reimburse Barbour for mortgage payments for up to two years after he purchases a home in the Bay Area.
While the company has provided a number of incentives for Barbour to move to the West Coast, it also is willing to allow him to periodically work out of New York.
At first glance the travel incentives might sound hefty, but LeapFrog is certainly not an anomaly, particularly when it comes to technology companies in Silicon Valley, where the fight for talent is fierce and fast-paced. Companies do not want to risk losing talent by not offering adequate incentives, so travel and relocation packages are routine parts of executive compensation.
Jim Horton, a spokesman for the public relations firm Robert Marston and Associates, Inc., who works with the headhunting firm Spencer Stuart Inc., says the $150,000 in travel expenses awarded to Barbour does not sound high, though he said he has no personal knowledge of Barbour's arrangement with LeapFrog.
Travel incentives and relocation benefits are included in SEC filings by public companies. Experts say the practice of "super commuting" is not an unusual one.
"In my experience," Horton said, "a number of CEOs continue to commute."
In an economic climate that has many companies freezing salaries and cutting bonuses, chief executives are being allowed some flexibility. For example, Bank of America ChiefExecutive Officer Brian Moynihan, whose salary for 2011 was frozen at his 2010 level of $950,000, lives in the Boston suburbs, an airplane flight from the firm's Charlotte, North Carolina headquarters. Moynihan assumed his position in January 2010.  Bank of America did not return calls for comment.
According to a study released last month by professor Mitchell Moss and his colleagues at New York University's Rudin Center for Transportation, the trend of "super commuters," people who live in cities far from where they work, is growing, and not just at the executive level.
"The international growth of broadband internet access, the development of home-based computer systems that rival those of the workplace, and the rise of mobile communications systems have contributed to the emergence of the super-commuter in the United States," the study found.
About 13 percent of the workforce in Texas -over 400,000 people – super-commutes.  Job candidates do not want to uproot their families, but are willing, in this economy, to commute long hours and distances to work. And employers, often unable to offer relocation packages to anyone but top executives, have agreed.
The number of people super-commuting from the Philadelphia area to Manhattan was 8,600 in 2009, a 40.9 percent increase from 2002, according to the study.
Sears Holding Corp. offered its new chief executive significant travel allowances as incentive to join the company. Chief Executive Officer Lou D'Ambrosio, who has been in the position less than a year, has access to a chartered aircraft to commute to the company headquarters in Illinois from his home in Philadelphia, according to a regulatory filing. While in Illinois, Sears provides him with corporate housing and ground transportation Sears did not return calls for comment.
Barbour declined to discuss details around the terms of his compensation package through a spokesperson, but the company did acknowledge that his family is still based outside of New York City.
Oracle CEO Larry Ellison, an early LeapFrog investor and the company's largest shareholder, also declined through a spokesperson to comment on the travel package offered to Barbour.
A quick look at other CEO appointments in the Valley shows that sizeable travel and relocation stipends are not atypical, and that they can reach into the millions when international travel is involved.
For example, when Hewlett-Packard made the decision to hire Leo Apotheker as CEO in 2010, the company awarded him $4.6 million in relocation allowances from Germany. Paid in one large sum, the only stipulation was that Apotheker be employed by the company 60 days later to avoid repaying the money.
While the decision to hire Apotheker turned out to be a poor one  – the board fired him in September 2011 – Silicon Valley companies are prone to spending thousand or millions of dollars if attracting a bad hire is offset by the possibility of securing just the CEO a company needs, say local headhunters. That makes travel benefits and relocation packages a valuable bargaining chip.