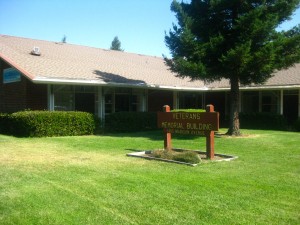 Redwood City is exploring a public-private partnership with the YMCA to build a new community recreation and senior citizens center.
The city's goal is to combine two aging and crowded facilities: the Sequoia YMCA and the Veterans Memorial Senior Center, both of which were built about 60 years ago. A letter, co-signed by Mayor Alicia Aguirre and a YMCA official, was circulated to residents at the end of September and outlined the possibility for constructing a larger, "state of the art" center that would serve multiple purposes.
The letter comes after the City Council authorized the city manager to pursue talks with the YMCA of Silicon Valley nearly a year ago.
The Sequoia YMCA on Hudson Street is one of 10 facilities on the Peninsula managed by the YMCA of Silicon Valley. High-end gym memberships permeate the social fabric of the valley, one the wealthiest regions in the country, but many residents say the Redwood City Y is still a pillar of their community life.
Jane Taylor, a Redwood City resident for 20 years and Y member, said the facility brings people of different generations together to "not only share resources, but … replace something that used to be in every community where people had whole families in one place."
A partnership with the Y would cut the city's costs of renovating the current senior center, a project under consideration since 2010, said Chris Beth, director of parks and recreation.
The Sequoia YMCA is in a residential part of Redwood City, and its facilities, which include several workout rooms and an indoor pool, span less than one block. It has approximately 2,000 "member units" — typically families of two or four — and there is no longer enough space to host all the members and fit in adequate equipment, said Elizabeth Jordan, chief operating officer for the YMCA of Silicon Valley.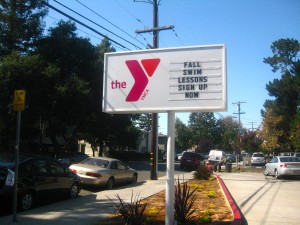 "It's not one of our largest Y's, but it certainly is one of our most valuable, and it's been around for quite a long time," Jordan said. "Its membership has grown over the last three to four years to a point where we can tell the community needs more."
The Veteran's Memorial Senior Center, which is less than two miles from the Y on Hudson Street, is part of a five-building campus under the city's control called Red Morton Park, and logs 150,000 annual visits. Currently, residents 65 and older account for 10 percent of Redwood City's population. The building holds a cafeteria and several meeting rooms where seniors can take Tango lessons or play weekly bingo for a fee. There are few signs of modernization.
"It is an appropriate time to look at that entire campus and create a plan and have a better way to provide the programs and meet the needs of our seniors," Beth said. "Do [those needs] mean we would reconfigure and potentially look at a single building?"
Both Beth and Jordan cited a new swimming pool as an example of how a city-Y partnership would benefit young and old. The size of the Y's indoor pool requires swimmers to share lanes, and often is dominated by group classes, members complain. The Red Morton campus has an outdoor pool, only open during summer; Beth estimates more than 1,200 lessons are given to youth and adults at the facility during those three months.
The YMCA is the largest global operator of swimming pools. Beth said the Redwood City Council has studied the Y's Morgan Hill facility, which is jointly operated by the city and the organization, as a working model closer to home. Jordan said there "is no cookie cutter model" for how public-private partnerships are formed.
"[Morgan Hill] has an actually very unique model where the YMCA handles health and fitness programming, the city currently runs their aquatic center, and there's some room for us to go back and forth and to change roles," Jordan said. "Right now, that's working for them, but in Redwood City, we would have the same conversation."
Taylor, a stay-at-home mom, joined the Y 12 years ago when she was looking for aquatic classes. Now, both of her children also attend athletic classes at the center. She is content with the facilities, but said they could be larger.
"I had been a member of other clubs, and those just have people that come and go and there's no culture there, it's more about just pumping iron," Taylor said. "The Y is a great organization to partner with, if the city is going to partner with anyone."
She said the partnership would serve two purposes: bring money into the cash-strapped city and help bring two age groups closer together.
If a partnership deal is reached, the city has no timeframe for construction on a new facility. The council has formed a committee to continue working on the issue, but Beth said it hopes to collect 400 responses to an initial survey before taking next steps.
The Y and the senior center will also be surveying their members, a process that could take several months. Beth and Jordan said feedback from their respective members has been positive thus far.