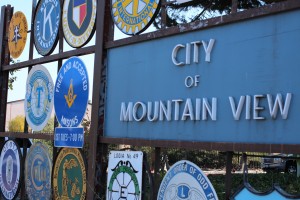 Developers soon will pay higher fees to build office and rental housing properties in Mountain View, and the city will use the added revenue to bolster affordable housing.
Ending 18 months of deliberation, the City Council voted 4-3 Tuesday night to increase the impact fee for new "office/high tech" construction and to introduce a rental housing impact fee. Fees for other commercial projects, such as retail, entertainment and hotel space, were not changed.
The office/high tech fee will rise from $7.43 to $10 per square foot when the changes take effect on Feb 9. The new rental housing fee was set at $10 per square foot as well.
Each fee will adjust annually based on the area's Consumer Price Index. That same formula has resulted in Mountain View's non-residential impact fees increasing 24 percent since they were adopted in 2001, according to a city staff report.
The council was sharply divided over adding a rental housing fee. Some council members supported a fee closer to the city staff's proposal of $21.94 per square foot, while others opposed any fee for new apartment construction. If approved, the staff recommendation also would have doubled impact fees for all non-residential projects.
Council chambers were packed beyond the seating capacity, and Mayor R. Mike Kasperzak put a cap on the number of public speakers. Even so, the discussion of impact fees lasted nearly two and a half hours.
In an interview, John Moss, executive vice president of Prometheus Real Estate Group, called the fees unnecessary "exactions placed on developers." He added, "There is a definite need of affordable housing in the Bay Area, and we acknowledge that. We think there needs to be some steps taken to provide incentives for the creation of affordable housing … but we just don't think this is the appropriate mechanism for doing that."
Randy Tsuda, the city's director of community development, acknowledged in an interview that "if you assume the input from the rental housing developers is accurate, at least some portion of them will begin to think twice about building in Mountain View." At the same time, Tsuda emphasized, the city is "one of the most desired places for real estate."
"Fees above $18 in Palo Alto (for non-residential construction) haven't curtailed the desirability to build there," Tsuda said. "If you use that as a proxy for Mountain View, it doesn't fundamentally change things."
The council's vote will push Mountain View's office/high tech fees higher than those in nearby Sunnyvale and Cupertino. Few other Bay Area cities impose rental housing impact fees, and city documents only name San Carlos, Fremont and Walnut Creek as examples.
Council member Laura Macias said making developers think twice can be a good thing because Mountain View should want only the best projects. "There is this pressure in this little city that we have," she said. "At 12 square miles, we won't keep building more housing or building more office (space) and have the city that we want to live in."
Revenue generated by all impact fees goes exclusively to Mountain View's affordable housing projects. City documents indicate six projects are in the development review pipeline, with the potential to add 930 apartment units.
Council members referred to a September 2011 "Jobs Housing Nexus" study included in the staff report, which suggested a link between new developments and the demand for affordable housing — since low-income workers are needed to service those buildings. Additional studies noted the significant growth in the affordability gap over the last decade as salaries for retail, restaurant and hotel jobs remained relatively stagnant while housing costs soared.
Moss, whose company develops apartments in the Silicon Valley, said many developers believe the better decision would have involved a parcel tax, a position backed by the Building Industry Association of the Bay Area (BIA). Mountain View conducted a phone survey earlier this year that showed 57 percent support for a parcel tax, Moss said. However, such a tax would have to go on the ballot and be approved by two-thirds of city voters.
Crisand Giles, the BIA's executive director of governmental affairs, termed Tuesday night's decision arbitrary because the council arrived at fee levels not previously recommended or discussed. "That worries us," Giles said.