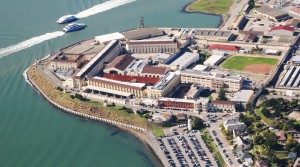 A new state law will make it harder for prosecutors to double the charges in drug possession cases, as part of an effort to dramatically reduce California's prison population.
Until now, it has been relatively easy for district attorneys to charge a person with both possession and transport when the suspect is found carrying drugs like cocaine and heroin. "Transport" had been defined in broad enough terms to include walking down the street. Assembly Bill 721, which Gov. Jerry Brown recently signed into law, narrows the definition of that felony to drug possession with the explicit intention to sell.
"It's simply unfair and unwise to abuse the broad interpretation of a single word to punish people for a relatively minor crime," said the legislation's architect, Assemblyman Steven Bradford, a Democrat who represents parts of southwestern Los Angeles.
While AB 721 has won praise from defense lawyers and the American Civil Liberties Union, its critics include statewide groups representing California district attorneys and police chiefs.
In 2010, nonviolent drug offenders comprised one-fourth of the U.S. inmate population, a 15 percent increase from three decades earlier. The next year, the Supreme Court ruled that California's bloated prison system violated the Eighth Amendment ban on cruel and unusual punishment.
Since then, under Brown's realignment plan, inmates convicted of nonviolent and non-serious offenses are sentenced to county jail. A panel of federal judges has ordered significant reductions to the state's prison population, an outcome Brown is trying to achieve through means other than a mass early release.
Last week, the Supreme Court refused to hear the state's appeal of court-ordered caps on the prison population and upheld a hard deadline of Jan. 27. The release of thousands of inmates hangs in the balance.
Stanford Law Professor Joan Petersilia has called the realignment, affecting more than 100,000 offenders to date, "the biggest penal experiment in modern history."
Over time, ballot initiatives have reshaped the criminal justice system in California. In 2000, for example, voters passed Proposition 36, establishing a treatment-over-incarceration model — nonviolent drug offenders got the chance to clear their records in treatment centers instead of serving prison time. Last year's passage of a different Proposition 36 eased the state's "three strikes" law by exempting lesser offenders from life sentences.
AB 721 represents a shift toward state lawmakers playing a more active role in reducing the prison population. Daniel Barton, a public defender on the Peninsula, believes California's overcrowded prisons are a symptom of an "over-incarceration" approach that lawmakers pursued in "a failed attempt to address America's drug problem."
Barton characterized AB 721 as a step in the right direction, but only "a drop in the bucket."
To prosecutors, the change is anything but minor. "Making this charge more difficult to prove…will hinder enforcement of drug trafficking and jeopardize public safety," said representatives from the California District Attorneys Association.
Capt. Federico Rocha, of the East Palo Alto Police Department, said he does not expect the new law to have a big impact on jail populations in smaller jurisdictions. Brown and the legislature appear to be focusing their efforts toward larger cities whose convicts are routed toward the state's largest and most-crowded prisons. Among these are state prisons at San Quentin, Los Angeles County and Centinela. A report by the California Department of Corrections & Rehabilitation found their inmate occupancy rates to be more than 170 percent. "The mathematics alone would suggest we don't make a dent," Rocha said.