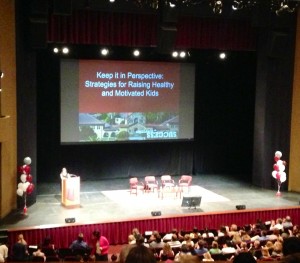 At the beginning of October, Challenge Success hosted 500 people from over 29 different schools at Stanford University for their annual Fall Parent Education Conference.
The local organization has a two-fold mission: first, to bring parents, kids and schools research-based solutions to problems in their everyday life. The array of information Challenge Success works to synthesize is on their website: challengesuccess.org.
Challenge Success also joins forces with kids and educators across the country to help them target specific areas of issue. The Fall Conference kicked off the program for the new school year. The schools involved with the program will return to Stanford in April for the Spring Conference. At that time, they will share success stories or discuss obstacles they faced with the Challenge Success team.
Learn more in the podcast below:
[soundcloud url="https://api.soundcloud.com/tracks/115887204″ width="100%" height="166″ iframe="true" /]