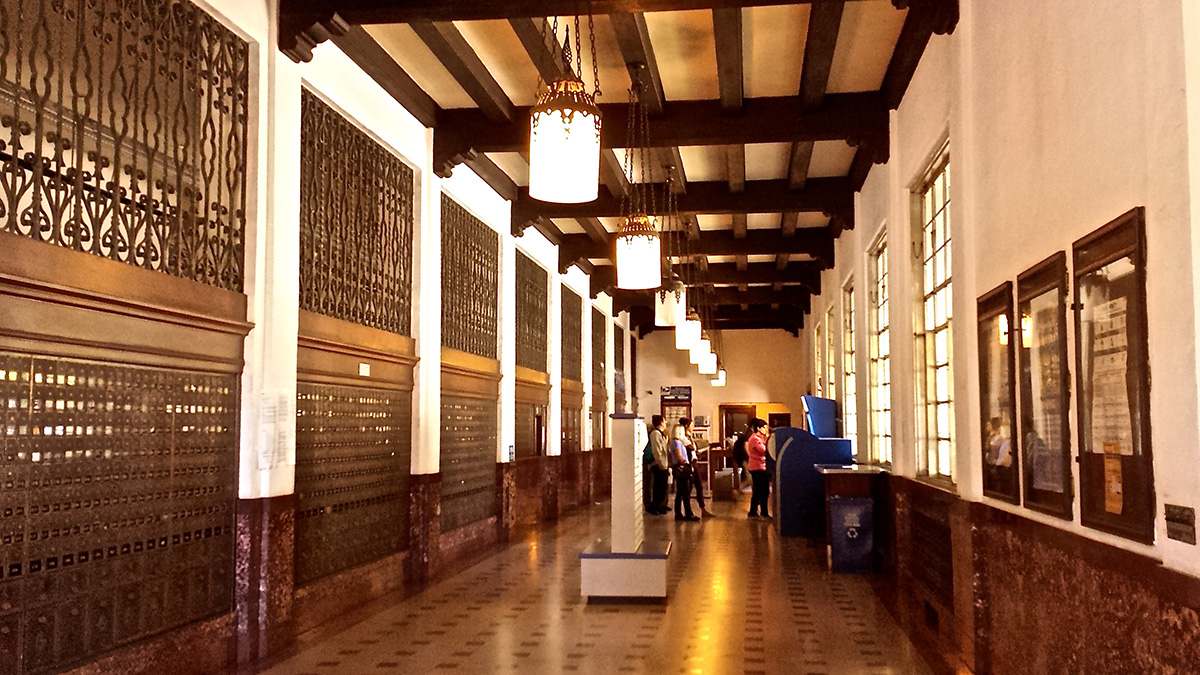 Palo Alto residents have expressed a wide range of opinions and sentiments regarding the possible closure of an iconic, 70-year-old post office in the city. The U.S. Postal Service is selling the building — which has stood at 380 Hamilton Ave. since 1932 — to cut costs.
Although the post office has said it will give special consideration to offers that allow it to remain in its current location, the post office may have to relocate to a different part of town. Some residents feel sentimental and are sad about the possible closure, while others have taken a more pragmatic stance.
Listen to the podcast below to hear from local residents.
[soundcloud url="https://api.soundcloud.com/tracks/118210003″ width="100%" height="166″ iframe="true" /]