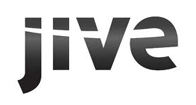 PALO ALTO, Calif. — Jive Software Inc. (NASDAQ: JIVE), a social networking and collaborative software maker for business, reported its fourth quarter and fiscal financial earnings Tuesday. Earnings were in line with analysts' expectations, but a weaker-than-expected 2014 guidance sent the stock down.
Jive makes enterprise social software designed to make it easier for workers to communicate and collaborate. It's one of the largest companies in that market with 876 customers worldwide, including Goldman Sachs, Intel Corp. and Kaiser Permanente. The company celebrated its third birthday just days ago.
Jive's CEO Tony Zingale said on Tuesday's call with analysts: "I am more confident now than ever that we have a sustainable technology advantage for many years ahead."
Zingale also used this opportunity to announce changes in the company's leadership team. Jay Larson, who served as a president of Worldwide Field Operations, is leaving Jive — effective March 31 — to become CEO of an "early-stage company." The company's head of sales, John McCracken, will fill in until Larson's replacement is found.
The company reported net losses of $22.3 million, or 32 cents per share for the fourth quarter, compared to $15.6 million or 24 cents per share for the same period a year ago. Revenues came in at $39.3 million, up from $32.5 million reported year-over-year.
Excluding charges, the company reported net losses for the quarter of $10.7 million, or 16 cents per share, compared to $9.2 million or 14 cents per share in the fourth quarter of 2012. Analysts had expected losses of 16 cents per share.
For the year, the company reported losses of $75.4 million or $1.12 per share, compared to losses of $47.4 million, or 76 cents per share, for 2012. Excluding items, the company reported non-GAAP losses of $37.1 million, or 55 cents per share, compared to losses of $26.8 million, or 43 cents per share, for 2012.
Jive — known for its partnerships with Totango and Bunchball — last year also formed a partnership with a cloud management company Okta and an enterprise file-sharing giant, Box. The partnerships with Jive came at the time its primary competitor, Salesforce.com , launched its Identity product, directly aimed to challenge with Okta.
Zingale pointed to its software upgrade, Jive 7 — its biggest launch to-date and the company's fastest upgrade adaptation.
"More than 50 percent of customers either upgraded to the new software, or is in progress of updating," said Zingale.
Zingale said Jive's primary focus for 2014 will be to build on its momentum and a redefined go-to market strategy.
"Our targeted back-to-basics approach, focusing on portal, Internet and external communities is enthusiastically embraced by our sales organization," Zingale said.
Looking ahead, the company said it anticipated first quarter losses of between $8 and $9 million, losses per share of between 11 cents and 13 cents, and revenues of $40 million to $41 million. For 2014, the company said it anticipated losses of between $27 and $32 million, per share losses of 39 cents and 46 cents, and revenues between $170 million and $175 million.
At the close of trading Tuesday Jive's stock price dropped to $8.87, from its price of $9.09 before the earnings call, but was up to $8.94 in after-hours trading.