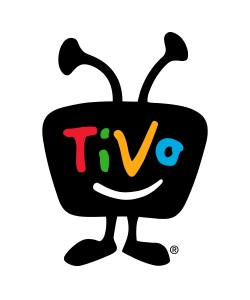 TiVo, Inc. beat analysts' expectations for revenue in the fiscal fourth quarter ended Jan. 31 and nabbed the most subscription additions the company has seen since 2005, mostly through partnerships with cable service operators.
San Jose-based TiVo, which trades under TIVO on the Nasdaq Stock Market, on Wednesday reported net income of $710,000, or 1 cent per share, compared to a loss of $15.7 million, or 13 cents per share for the fourth quarter a year ago. While profits were up year-over-year, analysts had expected earnings of 4 cents per share.
TiVo also reported revenues of $106.3 million in Q4, versus $88.8 million for fiscal Q413 — beating consensus estimates of $84 million.
The company did see a steep decline in revenues and net income from the third quarter, when it reported $12.5 million in net income on revenues of $117.3 million. TiVo attributed this partly to an unanticipated "impairment" charge of $4.8 million relating to TRA, an advertising analytics company it acquired back in 2012 that has been slow to transition to a valuable measurement system.
But overall the company's annual earnings report painted a more hopeful picture. For the twelve-month period ending Jan. 31, TiVo reported net income of $271.8 million, or $1.99 per share, compared with a loss of $5.3 million, or 4 cents per share, for fiscal year 2013.
Annual revenues hit $406.3 million, up from $303.9 million the year before.
Tom Rogers, TiVo's chief executive officer, said in a statement that the company has continued to see "encouraging subscription growth. Our record 313,000 … cable subscription additions exceeded last quarter's strong results and underscores that the TiVo offering continues to be deployed aggressively by operators globally."
TiVo, which operates both by selling direct-to-consumer DVR boxes and by licensing its technology to cable operators, saw 6,000 new "TiVo-owned" subscribers in the fourth quarter — a net addition for the first time in six years. Total subscriber base is now at around 4.2 million, up from 3.9 million in the third quarter and up 34 percent year-over-year.
Recent patent litigation settlements have bode well for the company in the short-term. And Rogers emphasized TiVo's expansion goals abroad, where the company has licensed its technology to more foreign cable operators.
But TiVo's strong reliance on subscriptions through cable operators underscores its position as an established technology company that is going through a strategy shift, as more set-top box makers enter the market and as major service operators like Dish provide competing video-replay technology.
Earlier this year a report emerged that TiVo was exiting the hardware business. While the company quickly denied it was shutting down its hardware division, it also reaffirmed that it was indeed focusing more on its software offerings and cloud-based DVR technology.
And last month it spent $135 million to acquire Digitalsmiths, Inc., a digital video search and recommendation start-up out of North Carolina.
"Even though the company makes the hardware for their retail customers, and some hardware for the MSO customers, it's not the hardware that's doing it," said Todd Mitchell, an analyst at Brean Capital in New York.
"I think they'll keep the retail business as a test bed for the MSO service. Roamio added more sophisticated search, cloud-based apps, an HTML-based guide — basically just a vehicle for them to continue to develop their technology," Mitchell said, referring to the company's latest consumer DVR box, which launched last fall and has received mostly positive reviews.
For the first quarter of fiscal year 2015, TiVo projects its service and technology revenues (not including hardware) to be in the range of $85 million to $87 million, with net income to be in the range of $5 million to $8 million.
At the 4 p.m. close of trading on the Nasdaq stock market on Thursday, shares of TiVo were up over 6 percent, hitting $13.68 per share.
Homepage image courtesy of TiVo Inc.