Four minutes.
After countless late nights in the gym, childhood summers on basketball courts instead of playgrounds and one-on-one battles with his now famous big brother, Seth Curry had just four minutes to live out his dream. On Jan. 5, the 23-year-old Curry played the first four minutes of his NBA career for the Memphis Grizzlies. He recorded zero shots, zero points, zero assists and zero turnovers – an empty box score and an unfulfilled opportunity. Later on that same day, the Grizzlies released him.
Four minutes.
For basketball fans, the name Curry elicits visions of three pointers, clutch shots, deadly crossovers and natural ability.
Dell Curry played 16 seasons in the NBA, winning the Sixth Man of the Year award in 1994. Stephen Curry, Dell's son and now a star Golden State Warriors guard, recently earned his first All-Star game appearance as a Western Conference starter in his fifth NBA season. Basketball runs in the Curry family like music runs in the Jackson family.
Seth Curry, Dell's son and Stephen's younger brother, now plays for the Santa Cruz Warriors in the NBA's Developmental League, or D-League.
The D-League serves as the training ground for basketball players who aspire to play in the NBA. Any player in the D-League who has not been designated for assignment by an NBA team can be promoted to any NBA team. NBA regulars Chris "Birdman" Andersen and Matt Barnes, among others, began their careers in the D-League. Of the 31 D-League players called up to NBA teams last season, only nine remain on rosters today.
Despite the passionate following in Santa Cruz, Seth Curry dreams of another chance to play in the NBA.
"I think I do things that will help teams win," he said. "Hopefully I keep showing that I can do that and hopefully I get that call again."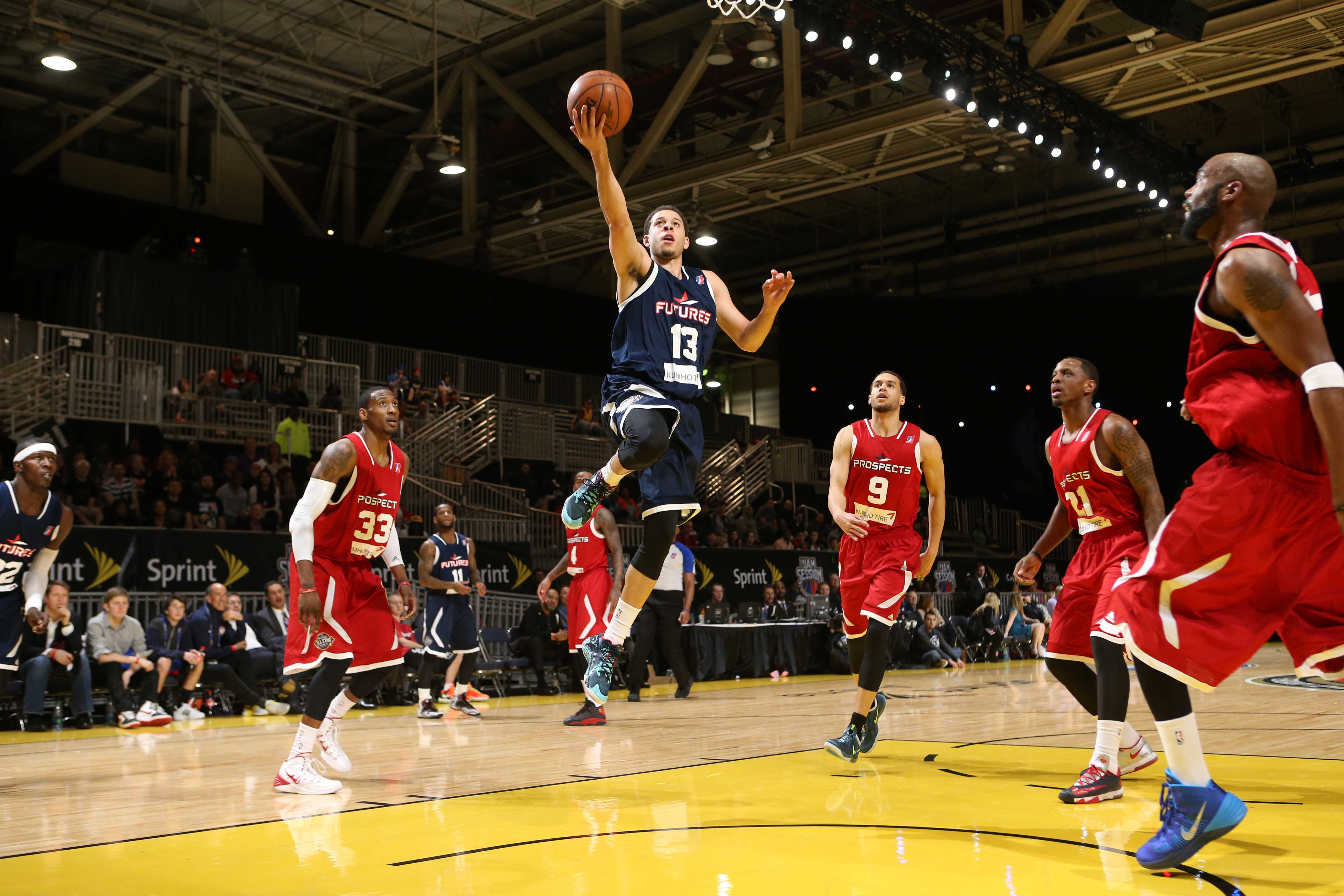 Although he initially signed with the Golden State Warriors after no NBA team drafted him out of Duke University last year, the Warriors released him before this season. When no NBA team claimed him, Curry joined the D-League's Santa Cruz Warriors in October, and returned to Santa Cruz again in January after his 10-day promotion to the Grizzlies. He is free to be called up by any NBA team.
Currently playing in the second tier of American basketball, he can't quite live up to the expectations he faces because of his family name – and he's just fine with that.
"I don't see it as a burden having the father that I do," he said. "I embrace it and I like it. It gave me an advantage of being around the game a lot. At the same time, I'm my own person and I don't really play like my dad. I embrace my father and what he did and the eyes that come with that."
Even though he shares a similar NBA dream with his brother and father, he's going through uncharted territory on his basketball odyssey, at least for a Curry. Unlike his brother, though, Seth Curry graduated college with a degree, double majoring in sociology and African-American studies at Duke.
In 2009, after leading the nation in scoring by a freshman at Liberty College, he transferred to Duke. He made first-team all-ACC his senior year in 2013, averaging 17.5 points per game.
His senior season seems even more remarkable given that he played through a stress fracture in his right shin. Although he was unable to participate in most practices, he led the Blue Devils in scoring and contributed to Duke's run to the Elite Eight.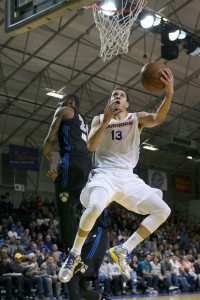 "He's a guy who loves being in the gym working on his game," said Duke assistant coach Steve Wojciechowski. "He works on days even when he doesn't feel well. That's a sign of a great worker when you can put in the time and energy even when you're not at your best."
"He provided us not only with outstanding play but with great leadership on a day-to-day basis for a guy who was not at his best physically but was always invested 100 percent in every way, emotionally and mentally, into the team's success."
In addition, Seth is the first Curry to work through the D-League to claim a spot on an NBA roster. In the midst of his first D-League season, he averages 19.2 points and 5.9 assists per game for the Santa Cruz Warriors. His play propelled Santa Cruz into playoff positioning with a 21-17 record and earned him a spot on the D-League's All-Star team.
"There's a lot of things [Seth's] been able to teach me and I'm a couple years older than him," said Cameron Jones, Curry's teammate on both the Warriors and the D-League All-Star team. "That's a pretty big deal to me for a guy that young. He's beyond his years already as a rookie."
Duke graduates tend to make more than Curry's $25,500 salary with Santa Cruz. However, the small salary hasn't instigated a career change or deterred him from his ultimate dream of playing in the NBA, a dream accomplished by both his brother and his father immediately after college.
"I just love the game," he said. "It's fun to be on the court every single day. It's not a burden to go out there and work on my game. Anytime you're doing something that fun for a job, it makes it easy."
Ironically, the main criticisms about Curry, his defense and ability to play the point guard position, were the same concerns NBA scouts harbored about his brother Stephen before he became an NBA star. Known for his talent to score and create easy shots for his teammates, Curry must improve his ability to defend point guards to receive the NBA call-up. At 6-foot-2, he projects as a point guard in the NBA despite playing shooting guard for most of his life.
"He didn't play point guard all that often and he's not used to being screened," said Casey Hill, the Santa Cruz Warriors' head coach. "He's got to get better guarding ball screens and guarding the ball in general. [But] there's definitely a market for him. He's just got to continue to play well, that's the most important thing."