[youtube]RWCUo-Dg2Xo[/youtube]
For Stanford University junior Cody Laux, photography is much more than just a hobby: it's a way to explore social issues that are important to her.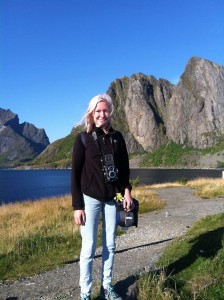 This past summer, Laux received an art grant for a two-and-a-half month trip to Norway. Her goal: to change Americans' perception of the Norwegian identity from the blonde, blue-eyed, fair-skinned individual to a society that is rich with diversity.
Laux's project is an example of her fascination with people, and her photography stands as a direct reflection of her experience growing up. This fascination and her curiosity in exploring race and different identities is a result of a childhood in which she was constantly moving among many different homes, with different caretakers.
With anywhere between 200 to 300 rolls of film, Laux is currently in the process of developing and printing photos that she plans to have in a show at the end of May.
The video above is a look into an artist's exploration of the Norwegian identity and how her own identity has been shaped through photography.