Mountain View adopted a minimum wage of $10.30 per hour on Oct. 9, with a goal to reach $15 by 2018.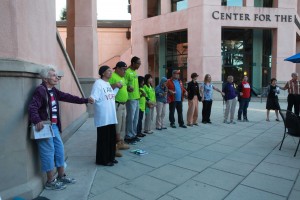 With a 6-1 vote in a special session, the Mountain View City Council approved an ordinance to increase the city minimum wage to $10.30 with annual adjustment to inflation, starting July 1, 2015. This new minimum wage is higher than the current California minimum wage, which is $9 per hour. In 2012, San Jose took the lead and increased its minimum wage to $10.
Mayor Chris Clark said he was willing to go above the San Jose minimum wage, but he said the city should do this in a "fair and prudent manner." Clark said the right way to do this "is to build a coalition like Mayor (Ed) Murray did" in Seattle, which has adopted a $15 minimum wage.
Councilmember Margaret Abe-Koga directed city staff to come up with a work plan of achieving $15 by 2018.
Before the special session, more than 50 people rallied outside the city hall asking for a $15 minimum wage. Rally organizer Meghan Fraley said $15 has become the "new norm in the Bay Area."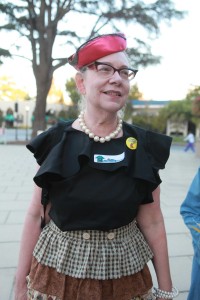 "Silicon Valley is the heart of technological innovation, but also the heart of economic disparity. People who work hard can't make a living," Fraley said.
Pam Marley said she got $10.40 as a cashier at Walmart in Mountain View. She said her salary was not enough to pay for rent.
"I am now homeless. I sleep in my car. I can't afford a room. I can't afford anything right now," Marley said.
Marley said she loved her job and her customers, but she might need to find another job or a second job to make ends meet.
"The raise of minimum wage to at least $15 will put the American spirit back in people, will have people believe more in the country, have people believe that the government does care about them," said Dominic Ware, a former Walmart associate who showed up to support Marley.
For another Mountain View resident Guadalupe Garcia, $15 means her education dream could come true.
"I have put my education on 'taking time off,' what people would say, not because I wanted to. The reality is I cannot afford tuition," Garcia said.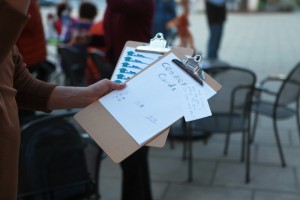 Garcia said she has been working on three jobs for more than 60 hours per week to save money for graduate school, since she graduated college in 2010. She said she worked as an assistant attorney for a nonprofit organization, while working at a cafeteria and as a nanny at the same time. She said all three jobs paid $12.
"I have a bachelor's degree, but I don't see any higher-paying jobs," Garcia said.
Since the new city minimum wage will be $10.30, Garcia's hourly wage will stay the same. She said she understood that this was how politics works.
"Hopefully, someday we will get to $15 an hour. Someday, I just keep hoping someday," Garcia said.