Despite a depleted police force and a rising crime rate, the San Jose City Council has rejected a councilmember's recommendation to provide neighborhoods with funds to hire private security personnel and deploy other safety measures, a suggestion that had the support of the city's police union.
Councilman Ash Kalra outlined the recommendation in an Oct. 6 memo to San Jose council members. In it, he suggested the city allocate $2 million towards the effort, which he called the Neighborhood Safety Grant Program. Neighborhoods, under the proposal, could have applied for funding to install burglar alarms, safety sensor lights and to "offset the costs of private security patrols," he wrote in the memo.
Kalra said burglaries going "through the roof" prompted him to make the recommendation.
"I think we need to do whatever we can to make our neighborhoods as safe as possible," Kalra said in an interview.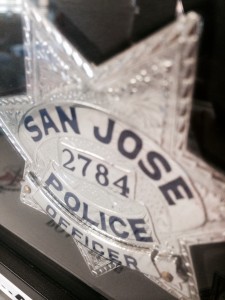 At the Oct. 7 council meeting council members – uncomfortable with what they described as a step towards privatization of the police force — declined to advance Kalra's recommendation to a vote.
"I know that he's not saying that's his preferred method, but I'm not sure our police department wants us — to see us — hire privately police to take over the function of the police department. I do think we need to engage the neighborhoods. So I strongly support the sentiment but I won't be supporting the motion,'' Councilwoman Rose Herrera told the council, according to a transcript of the meeting.
But Tom Saggau, spokesperson for the city's Police Officers' Association, said the union had backed the councilman's idea because the police need help.
"I mean, this is unprecedented, that a city — the 10th largest city in the nation — would say 'look we can't protect you, so here's some money neighborhoods, go protect yourselves,'" Saggau said in an interview.
The Police Officers' Association says for certain that the shrinking number of officers is linked to the increasing rate of San Jose property crimes. "The fact of the matter is, this city's crime rate continues to increase, " Saggau said.
Kalra's recommendation came in the wake of shrinking recruitment and higher resignation rates in the number of street-ready San Jose law enforcement officers. While the police department has the budget for 1,250 officers, the current number of sworn-in, deployable officers stands at 894, a police department spokesman said.
"If you look at the facts, they're not coming, and they're certainly not coming in the numbers that would allow us to fully restore our burglary unit, yet the burglaries still happen and the neighborhoods are still clamoring for help,'' Kalra said.
The rising crime rates and dropping officer numbers have been major points of contention in this year's mayoral race. The police association has publicly endorsed candidate Dave Cortese in hopes that new city leadership might help alleviate the growing public safety concern.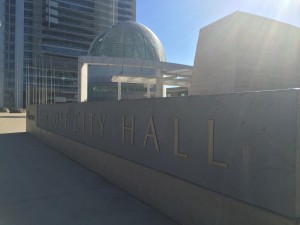 Nearby cities like Oakland have a history of working with private security companies. Oakland approved the use of public funds to pay for private armed guards in response to high crime rates in 2009. But supplementing the police force with private contractors would have been unusual for San Jose.
With so few officers per capita, average wait times for San Jose 911 calls have averaged 20 minutes, Saggau said. Judge LaDoris Cordell, of the Independent Police Auditor's office, said delayed emergency response is one of the public's top concerns.
"I think it's reasonable to conclude that the delay in response times, and complaints about officers not showing up have to do with their not being staffed," Cordell said.
One major problem is getting qualified candidates to join the police force. Police academy enrollment is at only a third of its capacity. While the police force saw just a handful of resignations per year a decade ago, now as many as 90 officers, sergeants, and detectives are leaving San Jose annually in favor of other Bay Area forces with better employee benefits and protections, Saggau explained.
"I just got a text message this morning, four more — two sergeants and two officers — fifteen or eighteen years experience, are leaving, " Saggau said on Oct. 6, pulling the resignation texts up on his phone with an unsurprised look.
Cordell said the struggle for pension reform — another major issue in this year's mayoral race — is tied to the retention problem.
"There will be more retiring out, or leaving for greener pastures, because they're offered better benefits," Cordell said in an interview.
Though the council denied Kalra's appeal for neighborhood funding to hire private security, Kalra said in an Oct. 21 statement that he would continue to look for "creative ways" to help the neighborhoods combat crime.
Read the original October 6, 2014 recommendation memo: