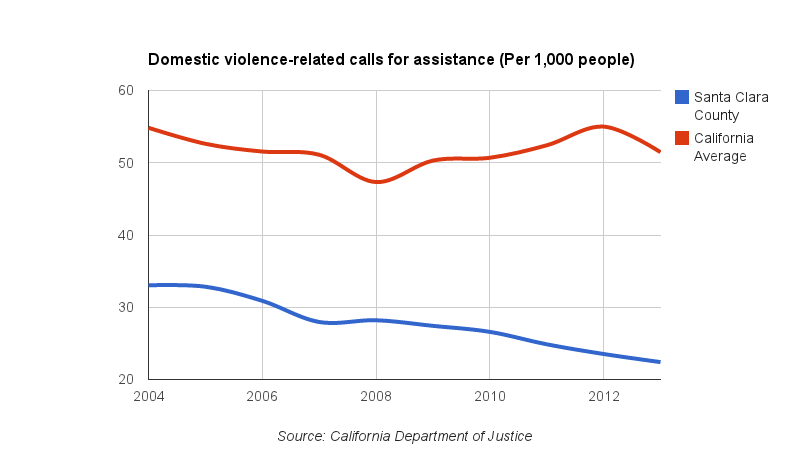 Domestic violence-related assistance calls have gone down 32 percent in Santa Clara County since 2004, but activists say that success may be skewed by underreporting of cases, especially within the county's substantial immigrant communities.
"There is the recognition that some of the things that we've done in the past 20 years that have been very successful may not be successful anymore because the demographics of the county have changed," Santa Clara County Assistant District Attorney James Gibbons-Shapiro said. "The answer is that we're not doing enough. We need to be doing more."
Advocates say that a legal system that is perceived to be both intimidating and difficult to navigate remains the foremost obstacle to reporting for immigrants, a topic that was examined at the Santa Clara County Domestic Violence Conference on Oct. 3. The annual event, which ushered in Domestic Violence Awareness Month, focused on the role the legal system plays in domestic violence response.
The Santa Clara County Domestic Violence Council, which organizes the conference, recognized the county's 11 police departments and the County Sheriff's Office for adopting the Language Access Protocol, which requires police to call for another officer conversant in that language or to find a certified translator when encountering a victim with limited English proficiency.
"You won't be using children or neighbors to translate," council chair Maureen Lowell said. "You're going to be able to make sure that you get accurate information. That will mean better police reports and better safety."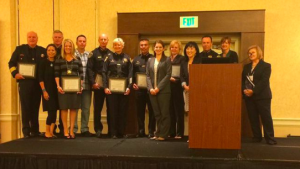 All police departments in the county follow the protocol, with the San Jose Police Department becoming the latest to adopt it in August. The protocol was prompted in part by a 2005 grand jury investigation that identified language barriers as a major issue in a county in which more than half of the households primarily speak a language other than English.
In March 2013, President Barack Obama signed an extension of the Violence Against Women Act that extends protection to those in the country illegally if they report domestic violence. But the fear of deportation, activists say, remains a major barrier.
"We need to be doing better outreach to the immigrant community to make sure that everyone knows that there's help for you," Gibbons-Shapiro said, "that if you're being victimized, that we're going to hold the perpetrator accountable regardless of your immigration status, and that we want you to ask for help regardless of your immigration status. We're never going to be asking for your immigration status."
Victims can also be wary to report abuse because of social stigmas or a lack of understanding of domestic violence.
"I know that in Mexico, it's something that's just normal, so when they come here, it can also be normalized," said Sylvia Mata, a Spanish-speaking advocate for Silicon Valley Faces, one of the county's five domestic violence service agencies. "Especially the way people react to domestic violence, there might not be a lot of support within their own communities."
Lowell spoke of the importance of "culturally competent" advocates when working for support and prevention of domestic violence, highlighting the diverse agencies that serve Santa Clara County, in which nearly two out of five people are foreign-born. Maitri focuses on domestic violence support for the South Asian community, while Asian Americans for Community Involvement (AACI), the county's largest Asian-American organization, operates the Asian Women's Home.
"Those who work with domestic violence clients need to understand that culture walks into the room with you when you're working with any client," Lowell said.
Maitri's legal program manager Zakia Afrin said agencies' top priority, especially for immigrant communities, remains to address the practical challenges of leaving an abusive relationship, such as access to housing and food.
"The abuser may be the only person they know in the community," Afrin said. "Those are real challenges, and I believe that more than anything, it's these practical challenges that prevent immigrant women from reporting domestic violence."
Afrin was honored at the Domestic Violence Conference as the 2014 recipient of the Outstanding Advocate Award, the second year in a row an advocate focusing on the Asian community was selected. Last year's award was presented to Nguyet-Anh Le of the Asian Women's Home.