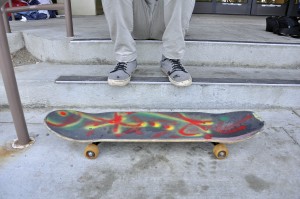 The past few years, a community of teenage skateboarders in East Palo Alto has practiced in the City Hall parking lot. The skaters only get to jump onto sidewalks, and occasionally they swerve to avoid office workers and cars.
About eight miles away, kids in Palo Alto perform their jumps in a fenced-off skating bowl within grassy Greer Park, leaping from one high bank to another. Spectators cheer from inside the facility.
Ana Medina, who works at a grocery near Bell Street and University Avenue, said she has seen a lot of East Palo Alto skaters rushing to nearby cities that have skate parks.
"Usually some of them go to Redwood City," she said. "This could create problems, like accidents, and you don't know what may happen to them over there."
Next month, things are going to change. East Palo Alto's first skate park is scheduled to open as soon as Nov. 6, according to Public Information and Relations Manager Marie McKenzie.
The 5,000-square-foot facility, designed to be temporary, was built inside Bell Street Park along University Avenue. It is surrounded by fences and features several portable banked slopes and boxes upon which the skaters can jump.
Vice Mayor Laura Martinez said the skate park costs about $70,000 and was financed with a combination of hotel-tax revenue, fees collected from developers and a donation from the Tony Hawk Foundation, created by and named after the famous professional skateboarder.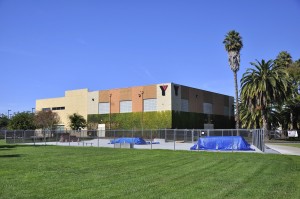 The city needs to hire staff to help maintain and manage the facility, Martinez said. The park is "an attraction that the youth have been wanting for several years now," she said.
Once open, she said, it will help promote community health and provide a social gathering place for the youth.
Abraham Martinez, a 14-year-old skater not related to the vice mayor, said he wants the park to open as soon as possible. "I'm really happy about that because we have been working for this for two years and the city has done nothing until this summer," he said.
The facility's opening has been delayed slightly because city officials are waiting for an ordinance to take effect. The ordinance — passed by the City Council on Sept. 20 — requires all skaters at the park to wear protective equipment, such as helmets, elbow pads and knee pads.
Council members tried to adopt the new rules in an emergency ordinance to speed up the process but were unable to do so.
Of the five council members, Peter Evans is the only one who opposes the skate park. Evans said he doesn't think it is appropriate to pass the safety measure because most kids won't wear protective equipment anyway. All the regulation will do is get them cited by police, he said.
"Those skateboarders, they don't care about any law," Evans said. "They don't care about the stop sign. … They just want to run down to skate. By passing this regulation, you are creating this atmosphere that punishes those kids with criminal records."
Council member Ruben Abrica disagreed and said the city puts its youth at more risk by delaying the park's opening. Without an approved place to gather, he said, the skaters could seek out unauthorized locations.
"Right now, I think they are more vulnerable to be criminalized because they have to go to all kinds of place that they are not supposed to be in," Abrica said. "And if it is private property, people can call the police, and in fact they do sometimes."
City officials said they are working to raise money to build a permanent skate park that would be three times larger than the temporary one. It remains unclear where a permanent site would be located.
[youtube]vXNnuLdl8PQ[/youtube]