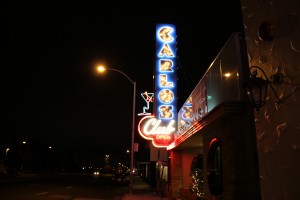 Fred Duncan just wants to know whether he can expand his club outside. But some residents are concerned about noise, and the town's police chief says he is worried about more rowdy behavior in the neighborhood.
In its lengthy, and sometimes heated, discussion on Jan. 25, the City of San Carlos' Planning Commission postponed its final recommendation for Duncan's proposal. The decision has been pushed back to March 5 to allow time for a noise study and to consider options for making pedestrian walking outside the club safer.
Duncan owns the Carlos Club, a nightclub located on El Camino Real in downtown San Carlos. Last year, he submitted a proposal to the City of San Carlos to expand the club by converting his back parking lot into a patio, likely doubling or tripling the club's occupancy. He also would like to incorporate a food trailer and host live music outside.
Duncan's move to expand is in response to what he says is the change of "what's happening in San Carlos" and believes the city needs an outdoor restaurant in the downtown core area.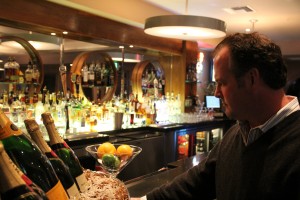 "People want to go up to San Francisco and party," Duncan said. "So they're not coming to a nightclub in the middle of the Peninsula as much as they used to."
While the club was bustling with a few dozen people on the night of Saturday, Feb. 4, it was fairly empty a few days before on a Tuesday evening.
It may also be about keeping up with the competition in the area. Both "The Office Bar & Grill" and the "Town" restaurant in San Carlos have outdoor seating areas.
Safety setbacks
San Carlos police chief Greg Rothaus said the plan is "a recipe for a public-safety nightmare." He said his small police force is already stretched thin and would not be able to attend to all residents' concerns if they are preoccupied with more noisy drunks and related problems. In a city of 28,400 people, generally only one sergeant and three patrol deputies are on duty at any given time.
In a memo to city staff last November, Rothaus cited 132 alcohol-related arrests in 2010 in San Carlos, compared to 24 in Burlingame, 73 in Belmont, 93 in Los Gatos and 33 in Foster City. Additionally in a one-year time span, police "responded to 131 incidents at the Carlos Club," the memo said. However, Rothaus admits some of those incidents include self-initiated bar checks, also known as spot checks. They are necessary, he said, due to "the nature of the crowd at the Carlos Club."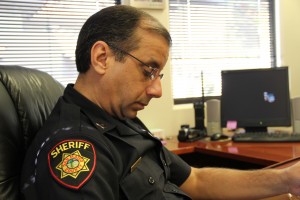 Data obtained from the San Mateo County Sheriff's office shows that, of the 131 incidents associated with the Carlos Club's address between Oct. 1, 2010 to Oct. 1, 2011, 69 were spot checks, which are self-initiated by the police. (See infographic below.) In that same time period, there is only one recorded noise ordinance violation associated with the club's address.
Rothaus said "a lot of things that spill over from drinking" include loud people, fights and crimes.
It's not just about the alcohol. The police chief also worries about potential crime in the alley adjacent to the club. The planning commission has also posed questions about the club's adjacent alley and making pedestrian access to the club's back entrance safer.
While Rothaus said the Carlos Club keeps his force busy, he made it clear that he is "not objecting to the Carlos Club in its current state" but added that he believes an expansion could increase incidents "exponentially."
"What I'm being asked to review is the triple the occupancy of the Carlos Club, add live entertainment, keep it open 'til one in the morning and have all these people outside adjacent to an alley in an outdoor patio," Rothaus said. "That's what I'm being asked to take a look at, and that's what I'm objecting to."
Duncan believes the police claims are "exaggerated for what's really happening here at the Carlos Club" and adds that the police have not responded to the club's requests for discussion.
"They've never called us," Duncan said. "They've never talked to us and said, 'We have a problem, let's fix it.'"
"We welcome the police. We want to work with the police. We don't want any headaches in the future," he added.
Noisy nuisance?
In what is officially nicknamed the "City of Good Living," some residents on the east side of town are speaking out about allowing live music outside, which they believe could make matters worse. In the past, the Carlos Club responded to noise concerns by keeping its front door closed so the sound was contained.
A representative for the Greater East San Carlos Neighborhood Association, Dimitri Vandellos, said he worries that there's "no door to close" with the proposed outdoor live music.
Duncan claimed the club has been proactive with the community by going door to door on some streets and talking to homeowners.
On the night of Saturday, Feb. 4 at approximately 10:15 p.m., the intersection of Montgomery Street and Bayport Avenue had no music noise—only the regular sound of street traffic. Just east of El Camino Real and the Caltrain tracks, this location is close to where many of the residents' complaints have stemmed from. On this winter night, the Carlos Club had its front door closed.
Nearby businesses don't seem to have any problem with noise. A local business owner, who declined to be identified, operates a restaurant near the Carlos Club and said he hasn't really heard much noise from the club.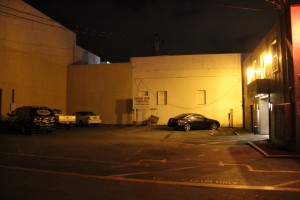 A city-appointed contractor will conduct a noise study before the next meeting. Duncan said the club has to pay at least $6,400 out of pocket for the noise test.
This is not the first time east side residents have had concerns with developments near their homes. Vandellos said the planning commission doesn't typically weigh residents' issues equally to business concerns in its decisions.
Ben Fuller, president of the Greater East San Carlos Neighborhood Association, said online discussion has helped facilitate working with businesses in the past to alleviate residents' concerns. In the last couple of years, the group worked with In-N-Out Burger to strike compromise over the nearby construction of a 65-foot-tall neon sign.
"The issue is how do we work together as a neighborhood association and Fred Duncan to come up with a better solution that's going to work for everyone," Fuller said.
There's likely still a long road ahead following the upcoming March 5 meeting. Assistant City Manager Brian Moura said he wouldn't be surprised if the proposal eventually escalates to the city council.
"I think that what some might have thought initially was just a, you know, aesthetic enhancement and additional food service at this site now has blossomed into a much bigger discussion about what's going on here," Moura said.
No stranger to town
Though the Carlos Club has been making the headlines in local papers over the past few months, it is no newcomer to the city's streets. The building was once part restaurant, part Greyhound bus station. It opened as the Carlos Club in the 1940s, becoming a nightclub in 1947. Along with his brother and brother-in-law, Duncan purchased the club in 2008 and restored and remodeled much of the then-deteriorating building. Today the club blends old and new: distinct architectural elements of the 1940s meet its modern interior. The club's iconic neon sign continues to illuminate along the historic El Camino Real.
A current homeowner in San Carlos, Duncan grew up in nearby Redwood City. He has his hand in ventures across the Bay Area, including owning a used car dealership—Duncan Motors—a mile down from the club on El Camino Real.
Duncan wonders whether this controversy could send a message that San Carlos may not be a friendly business environment.
"I cannot make money when there's no one here," Duncan said. "I'm trying to reinvent the business and get people in here."
"With this comes jobs," he said. "I'm going to probably have to hire 15, 20 people."
For now, it's a waiting game for Duncan. But he says he'll sell the club if he can't turn it into a restaurant.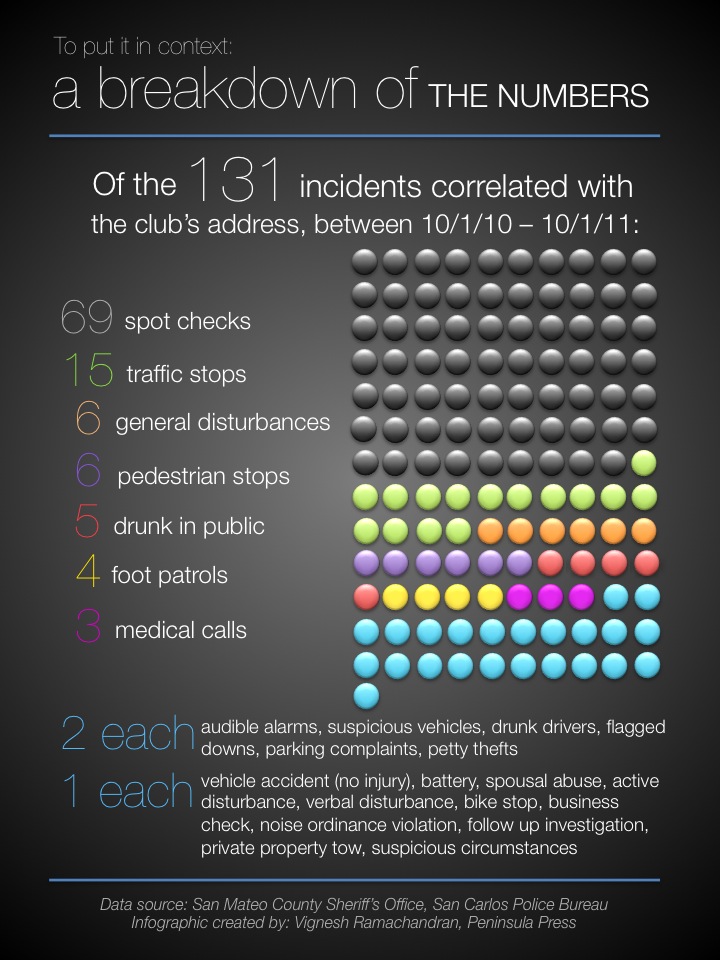 [youtube]vhhqFA16mzA[/youtube]