Hear more about this story and how it developed on the Peninsula Report podcast >>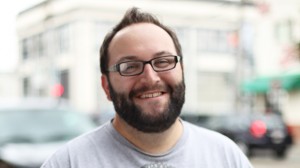 A new buzzword is taking hold in Silicon Valley, and it has nothing to do with hashtags or online search. Chile—the country—is on the lips of many business owners, researchers and funders alike.
In 2010, the Chilean government announced a new program to attract entrepreneurs from around the world to its capital, Santiago, by offering them $40,000 to start businesses. South Africa and Germany have implemented similar policies, and it's all making people like Mike McGeary nervous.
A year and a half ago McGeary and business partner Josh Mendelsohn founded Engine, a small organization based in San Francisco advocating for policies to benefit startup businesses. When they asked startups what policy issues most affected them, reforming how America deals with foreign entrepreneurs and high-skilled workers was "absolutely the first thing on everyone's mind," McGeary said.
For decades Silicon Valley has been known as the unofficial capital of technology startups, drawing foreign innovators and engineers from around the world. Increasingly, though, the startup community says that position could be at risk because of what they see as restrictive national immigration policies. Momentum is building for changing some of these policies, with specific proposals expected from Congress and the White House later this spring. But Silicon Valley is still in a "global war for talent," McGeary asserted. While it's unlikely to happen anytime soon, McGeary says the difference between a startup business succeeding or failing can be finding the right person at the exact right time. "The local community really feels the grip of the national policy," he said.
In Washington, where the still-struggling economy dominates most policy conversations, the message is starting to resonate. In President Barack Obama's second inauguration speech last month on the steps of the Capitol building, he called for the country to welcome "striving, hopeful immigrants who still see America as a land of opportunity," particularly "bright young students and engineers."
Inside that same Capitol, representatives and senators from both parties introduced legislation last session to reform immigration and visa laws in favor of high-skilled foreign workers, particularly in science, technology and engineering fields. But none of the bills became law due to the partisan gridlock now dominating Washington politics.
The lack of political representation for startups is one reason visa reform has not attracted enough votes in the past, according to Vivek Wadhwa, a prominent Silicon Valley-based researcher in the area of high-skilled immigration and a vocal supporter of reform. His recent book "Immigrant Exodus" argues that America's visa policies are chasing away workers who could boost the U.S. economy.
Through Engine, McGeary is trying to change that. He's organizing advocacy days to introduce entrepreneurs to legislators in Washington, connecting lawmakers with startup owners in their districts who favor certain pieces of legislation, and asking members of the startup community to tell their personal stories with the immigration system.
This kind of activism is new for the startup community. Microsoft, Facebook, Intel and other big tech companies have become active in lobbying for visa reform recently, and in the 1990's several large tech firms banded together under the name TechNet to advocate for employment-based visas, called H1B's, and policies related to Y2K, a widespread fear that computers would cease to function after December 31, 1999.
But McGeary says TechNet is not particularly oriented to the needs of startups, and does not remain consistently active in policy debates. Entrepreneurs have mostly taken a quasi-libertarian approach to politics up to this point, McGeary said, with an attitude of, "If you're the right way on social issues then I'll write you a check, but stay off my back about other things." He said this changed in 2012 when Congress considered legislation intended to prevent online piracy—the so-called SOPA and PIPA bills—but which Internet companies saw as a threat to their business models.
While fighting SOPA and PIPA mobilized much of the startup community to engage with politics for the first time, McGeary and Mendelsohn have a history in this arena. In fact, McGeary says he moved to Silicon Valley from the East Coast almost five years ago in part to get away from government, having burned out on presidential campaigns. In 2011 he joined an Internet radio company called TuneIn, based in Palo Alto, at Mendelsohn's invitation. They decided to create Engine only after Congresswoman Anna Eshoo, who represents a large part of Silicon Valley, asked them to sign an advocacy letter on behalf of businesses in the area. A light bulb went off.
"If you're Google or American Express, you can hire lobbyists up and down K Street" in Washington, the reputed home to most lobbyists, "to talk about why your business is important and what you need," from a policy perspective, McGeary said. "But if you're a start-up, your third hire isn't going to be a government-relations person."
Cameron Cushman says Engine is desperately needed. "There are organizations out there that purport to represent" startups, "but they don't do a very good job," Cushman said, listing the Chamber of Commerce and the National Federation of Independent Business among them. Referring to Engine, Cushman added that "being in Silicon Valley gives them a certain level of street cred that we probably couldn't get anywhere else in the country."
Cushman represents the Ewing Marion Kauffman Foundation, whose research and grant funding focuses on the role entrepreneurs play in economic growth and has supported much of Wadhwa's research around the role of immigrants in America's economy.
While the Kauffman Foundation is nonpartisan and does not advocate for certain policies, an event it hosted in Washington in 2011 spurred legislation introduced in Congress last session called the Startup Act. It would have created a new visa category for foreigners who start businesses that hire American workers and meet other requirements, effectively lowering the current fund-raising requirement from $1 million, which is required to get an EB-5 visa in most cases, to $100,000.
Engine supported the legislation and its second iteration called the Startup Act 2.0, as well as another, earlier bill called the Startup Visa Act, which would have granted a two-year visa to immigrants who could show that their new business ideas would attract U.S. investors. Those bills did not pass, but McGeary hopes the bills sponsors' will try again. He would support nearly any policy that "makes the immigration system easier for entrepreneurs and people who want to work at startups, and helps people stay here to grow businesses" after finishing school. McGeary says Engine needs to make sure the entrepreneurial angle remains a focus as bills take shape in Washington.
That means building support outside Silicon Valley. Over the years, Representative Zoe Lofgren, who represents San Jose, has advocated for the types of changes McGeary wants to see, but has not been successful. So, McGeary says, it's a sign of promise that Senators John Kerry of Massachusetts, Richard Lugar of Indiana and Mark Udall of Colorado introduced the Startup Visa Act in 2011 and Senators Jim Moran of Kansas and Mark Warner of Virginia sponsored the broader Startup Acts.
Despite broadening political support, some of the opposition that has held up past proposals continues to linger. Norm Matloff is a computer science professor at U.C. Davis who previously was a software developer in the Valley. He says bringing in more high-skilled workers will only flood the market and push out workers who are already here, adding that legislators should focus on encouraging American students to pursue advanced degrees in science, technology, engineering and math fields.
Matloff particularly rejects proposals that would essentially attach a green card to advanced degrees in science, technology, engineering and math, as was proposed in Congress last session. "I believe that we really should not lose the best and the brightest to Chile or Germany, but we shouldn't have some meat axe approach" that lets "every single foreign student at every school in the U.S." in these academic fields stay here indefinitely, Matloff said. " Most of them are not the best and the brightest," he added.
Matloff added that Wadhwa's research showing that foreigners founded half of Silicon Valley companies is misleading. "It doesn't mean that the immigrants are any more entrepreneurial than the natives," he said.
McGeary says he is equally committed to improving science, technology, engineering and math education at home. As a student of politics himself, he said, "It's been interesting to watch the civil society get built" in the Silicon Valley startup community.

[soundcloud url="http://api.soundcloud.com/tracks/87186192″ params="" width=" 100%" height="166″ iframe="true" /]