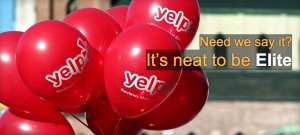 Most people in the U.S. at some point in their lives have written online reviews—in fact, 50 percent of people have.
With the ease of access to the Internet, reviews on products and services have become a ubiquitous phenomenon. But what are some of the reasons people write online reviews?
The most common perception is that people respond to incentives. People need motivation to write online reviews, either monetary or non-monetary loyalty incentives, status in the community, or an ego boost.
Take Sears' advertisement offering $5 in "Shop Your Way Rewards credits" for every 5 reviews posted on the site. Or TripAdvisor, with Shutterfly offering a free photo album for contributing reviews. Or the hoard of online blogs dedicated to suggesting sites, affiliate programs, software blogs and products to review for money: www.sponsoredreviews.com, www.buyblogreviews.com or www.reviewme.com.
Todd Rutherford was featured in The New York Times for his website, GettingBookReviews.com. For $499, he would complete 20 online reviews; for $999, he would do 50; by the end of the month, he made $28,000 for his online reviews commerce business.
Many people are positively motivated by reward incentives. As Brian Knutson, associate professor in the Stanford University Department of Psychology said, "Reward is a central component for driving incentive-based learning appropriate responses to stimuli, and the development of goal-directed behaviors." Incentives, whether monetary or non-monetary, can be attractive.
Use of status furthering could be justified, too. Yelp Elite Squad recently celebrated its ninth year of existence. Yelp co-founder Jeremy Stoppelman founded the Elite tribe to encourage user-generated reviews and draw traffic to the site. Through Yelp Elite, those admitted are considered "stellar Yelp community members—both online and off—and role models to yelpers, new and old," wrote Andrea Rubin, VP of Community Management, on Yelp's publicity webpage.
The appeal to pathos is apparent on the Yelp Elite marketing page. Yelp Elite members are in an "exclusive," in-the-know crew, "legendary" for their reviews, shiny profile badges, and "epic" parties.
As the Yelp Elite FAQs homepage advertises, Elite members will most importantly "join the ranks of some of the most influential tastemakers on the site and in your city."
Yelp online reviewers are encouraged to post consistent, quality content. And to become Elite members, they must submit an application or be nominated. The National Elite Squad Council reviews the candidates. The Council looks to admit those who have made meaningful contributions through authentic, unbiased reviews, photo sharing and other Yelp community-building activities.
The caliber of members certainly is impressive. Yelp Elite member with username, Vicky "nom nom nom…." L., has been Yelping around Palo Alto since August of 2006.  Of her 1,393 online Yelp reviews, 3,708 other Yelp reviewers voted her reviews as "useful," 2,566 "funny" and 2,832 "cool." She has 264 first place reviews, 83 fans and 36 highlighted tips.
California South Bay and Peninsula's Yelp Elite Community Manager, Abby Schwarz, has a similarly active track record: with 4,472 Yelp online friends, she has 413 fans, posted 1,283 local photos and planned 845 events in the area.
Community status achieved through Yelp Elite serves as an external motivation. "When students are extrinsically motivated, they participate because they expect a desirable outcome like a reward or avoidance of punishment," said Matt S. Giani from Stanford Graduate School of Education's John W. Gardner Center. "Subsequently, many parents and educators have relied heavily on the use of extrinsic rewards such as gold stars, money, parties, praise or other external incentives."
However, other than direct rewards, people may be compelled to share their experiences for arguably non-selfish reasons. According to software-as-a-service company Demandforce's research, of those surveyed in 2012, 90 percent answered the reason they leave online reviews is "to help other consumers make good decisions."
Posting reviews for other users to see reinforces the interdependency of the review ecosystem, as people share their experiences on consumer reviews. While taking "The Online Economy: Strategy and Entrepreneurship," MBA Candidate at Harvard Business School, Kara Yoon, reinforced the idea of writing reviews as a mechanism to help others, inflating the "ego factor [that] looks good, [being] intelligent among peers, etc."
What was more interesting from the Demandforce infographic was that more than 80 percent of those surveyed posted more positive than negative reviews over the last 30 days, whereas merely 11 percent of the reviews were equally split between positive and negative.
In another study, Bing Liu, a data-mining expert from the University of Illinois, Chicago, showed that feedback is mostly positive. In his 2008 research, 60 percent of the millions of product reviews on Amazon are five stars while 20 percent are four stars. "The wheels of online commerce run on positive reviews," he said.
Yet, with the plethora of possible incentives to jolt consumers to submit online reviews, coupled with the power of consumer reviews, what are the rules in place to keep testimonials genuine? Liu estimates about one-third of all consumer reviews online are fake. The true authors of these reviews are often indistinguishable, whether they are marketers or retailers, customers or hired third-party services.
Plagiarism also plagues the system. Written about in The Huffington Post, a new study, led by Trevor Pinch of Cornell University's Department of Science and Technology Studies, examined 166 of the top 1,000 classic Amazon reviewers. Of the top critics polled, 35 percent said their reviews were copied at some point, and 85 percent said they received perks to cut corners and find ways to increase productivity.
Time Magazine's reporter on personal finance, Brad Tuttle, recommends consumers "review the reviews with an especially critical eye," he wrote in his early 2012 article, "Why You Shouldn't Trust Positive Online Reviews—Or Negative Ones, For That Matter." Reviews, both positive and negative alike, are untrustworthy and inauthentic, he believes.
Yelp calls these tainted reviews self-selected. Such reviews are typically requested by businesses but intrinsically bias the system. Businesses rarely hire displeased customers to critique them in the limelight. More likely, their best interest is to boost their online ratings.
In fact, companies post help-wanted ads to solicit workers who are willing to submit rave reviews or insult rivals on sites like Yelp for tiny sums. These workers are called Mechanical Turks, after the website owned by Amazon.com that first displayed these ads.
In 2011, the Mechanical Turks of Southland Dental, a clinic in Sherman Oaks, California, wrote dozens of reviews with fake five-star ratings. Each fake post was worth somewhere around 25 cents. When the scandal was later exposed, Panagiotis G. Iperotis, an associate professor at the Stern School of Business at New York University, said "his polling of Turk workers found that many were based in India and often earned $2 to $3 an hour."
The satisfaction of these reviews was not guaranteed. To combat the question of authenticity, online review businesses have since taken their own precautionary measures to discourage reviews that taint the objectivity of the rest of the reviews. For instance, Yelp's search algorithm attempts to filter the dubious reviews out of its ratings. Google+ Local employs a similar tactic.
Yelp's media representative would not comment on the content of the company's algorithm. However, in defense, Yelp and Google admit that though their systems are imperfect and may sometimes flag legitimate reviews, the filters can at least distill some frauds and maintain a semblance of trust among users. Yelp's code also allows users to see the filtered reviews on a separate, linked page.
But critics of the system including Tuttle remain unconvinced. "Which rating is more accurate—the one before or after Google got rid of hundreds of reviews? It's hard to say," Tuttle replied.
Perhaps it isn't so surprising then that online review companies like TripAdvisor have shifted away from the slogan "Reviews you can trust" to a more reliable one: "Reviews from our community."