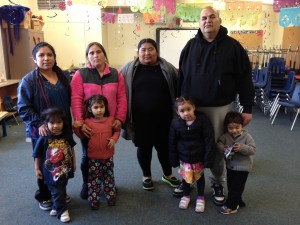 Lawsuits questioning the Santa Clara County Board of Education's authority to exempt Rocketship Education from local land-use requirements for a new countywide charter school in San Jose's Tamien neighborhood highlight deep community tensions over the proposed project.
The board of education exempted elementary charter school company Rocketship Education from zoning requirements in January, allowing it to build a school near San Jose's Tamien light-rail station. Rocketship had initially sought the exemption from San Jose Unified School District, since local districts can give them to charter schools, but the district rejected Rocketship's request. "The county board is leapfrogging the local board," explained Tamien resident Brett Bymaster.
Bymaster and San Jose Unified filed separate lawsuits challenging the board of education's resolution to grant Rocketship a zoning exemption that would allow it to open a school on a 1.4-acre site next to the Tamien light-rail station. With lawsuits delaying construction of the school, which was scheduled to begin last month, Rocketship said that it's considering temporary, alternate sites for its eighth campus. Rocketship Education is an elementary charter school company, meaning that it operates taxpayer-funded, privately run K-5 schools. Rocketship opens campuses in underserved communities like Tamien to "close the achievement gap" between children in low- and higher-income neighborhoods. Last year, 80 percent of students at each Rocketship campus earned math scores similar to students in the state's ten most affluent school districts on the California Standards Test, according to Rocketship's website.
The development has deeply divided the Tamien-Washington community.  Supporters of the new school tout it as a needed alternative to what they view as subpar San Jose Unified schools. Critics say that the company's political and corporate clout has allowed it to proceed with the development without considering residents' input, and they worry that Rocketship's business ties means that the company prioritizes investor needs. They would prefer a new middle school, arguing that their neighborhood has too many elementary schools. Others worry that the Tamien Rocketship will hurt enrollment and funding at Washington Elementary, a San Jose Unified schoollocated about a mile away.
Bymaster and other residents recalled bitter fighting during community meetings between Washington parents and parents whose kids attend local Rocketship schools, such as Mateo Sheedy. Maria Marcelo, a Washington parent, recalled how Rocketship children would tell Washington students, "'Rocketship, I'm the best!' and "'You're the loser, loser, loser, Washington loser.'"
"This is about providing families with a choice for free, high-quality education," Jessica Garcia-Kohl, Rocketship's director of community development explained.  "Many of the families, simply as a result of their address, are relegated to send their children to a low-performing school." Public school districts zone students for different schools depending on where they live.   Although parents can specify their preferred schools, districts place the most weight on where a family's residence falls on the school boundary map.
Tamien resident Blanca Carbajal said that she felt "really sad" when San Jose Unified didn't allow her to enroll her six-year-old daughter in her top choice school due to district zoning laws. Although Carbajal lives across the street from Washington Elementary, she listed Willow Glen as her first choice, based on her observations as a Washington volunteer and Willow Glen employee.  Carbajal didn't get her second or third choices, either.
"I want a choice for an education for my kid," she said. "I don't want the district's choice for education for our kids, right?  I was upset about that.  And that was the same thing I think for a lot of people in the community."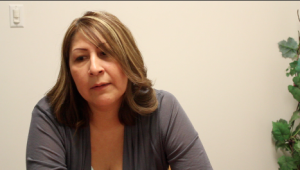 Rocketship schools accept students from any area, and because they're publicly funded, they offer free education as do San Jose Unified schools.Carbajal also opted for Rocketship Mateo Sheedy because of its high standardized test scores and extended school days, which last from 8:00 a.m. to 4:00 p.m., allowing single mothers like herself to work during the day.
Bymaster, whose son attends Washington, worries that Rocketship has prioritized profit over community needs. Rocketship has strong corporate ties, with high-profile donors that include Microsoft CEO Bill Gates and Netflix CEO Reed Hastings, who also serves on Rocketship's National Strategy Board.  Hastings poured $11 million into DreamBox Learning, a company that sells software to Rocketship for their computerized instruction.
"The concern here is that we're turning over a very key piece of land and control of our educational ecosystem to institutions which have no public accountability," Bymaster wrote in an email to the San Jose Unified School District. "These are all private corporations with boards that are privately appointed."
Rocketship's corporate backing also gives it more political leverage, say critics, making it a formidable force for local districts and communities.
The company has hired its own lobbyist, Erik Schoennauer, who, along with Rocketship board member Timothy Ranzetta, donated to PACs aimed at electing charter school supporters and ousting their opponents. Ranzetta's donation of $10,000 ranked among the top charterschool PAC contributions during last year's school board elections. San Jose Unified representative Paul Higgins said that San Jose Unified does not employ a lobbyist or make PAC contributions.
Rocketship parents also offer a valuable political resource. The school system has a minimum 30-hour annual volunteer requirement for parents, which they can help meet by attending public meetings to support Rocketship. Critics point out that this could place added strain on parents, many of whom are single and/or working. "School leaders will work with parents at risk of not completing their hours to get engaged in a manner that is convenient and meaningful to them," Garcia-Kohl said.
Some Washington parents have criticized Rocketship's recruiting tactics, usually from parent who can list recruitment activities to fulfill their 30-hour volunteer requirement. Washington parent Jose Maldonado recalled when Rocketship called him several times. "I got angry and told them I hadn't registered my children there, and I told them not to bother me anymore," he said.  "They keep calling the house." Maldonado then told Rocketship that his family felt comfortable at Washington. Other parents said that Rocketship parents set up registration sign-up tables across the street from Washington.
Carbajal said that the recruiters aren't pressuring parents, only informing them of the new school as another option. Recruiters don't approach Washington parents, she explained, since they've already decided to stick with the district public school. "I don't think anyone needs to come change our minds," she said. "As parents, we have the responsibility to choose what we want for our children." Garcia-Kohl said that Rocketship has not actively recruited at Washington since last year and doesn't intend do so this year.
She added that Rocketship has decided to build a school on the Tamiensite in response to "sufficient demand for a school in this area" that's "fueled by parents' desire to have high-performing, individualized instruction." But last September, Washington parents flooded the county school board with over 50 letters requesting that the school board open a middle school at the site, pointing out that the neighborhood has enough elementary schools.  With the new Rocketship campus, four elementary schools would be located within a ten-block radius of each other. Two of the existing schools are Rocketship campuses—Mateo Sheedy and Alma—less than a mile away from the Tamien site, although Garcia-Kohl pointed out that both have waitlists.
The closest middle school is more than three miles away. Families that own cars typically reserve them for fathers to drive to and from work, leaving the often stay-at-home mothers to walk an hour one-way to drop off their children. Marcelo fears for her children's safety, since they ride their bicycles to school. She said that they've had multiple near misses with cars.
Washington parents' letters also expressed concern that the new Rocketship school could drain enrollment and consequently, funding, from Washington.  Parents praised Washington's teachers and programs. The school has a number of student clubs, enrichment programs and parent support groups. Bilingual instruction allows the students to stay connected to their families and culture. Over 90 percent of Washington students are Latino.
"The community has worked so hard with the district to improve that school," San Jose Unified representative Paul Higgins said. "It would really hurt them to lose more students to another school." Washington's Academic Performance Index score, based primarily on state standardized tests, rose from 730 to 798 from 2010 to 2011, out of a statewide target score of 800.  (The state department of education hasn't yet released 2012 index scores.)
For many parents, the school provides a sense of community. Marcelo compared Washington to a "big house," with parents, teachers and students like a "big family." She noted that many parents spend the whole day on campus.
Rocketship also has a variety of student groups, including a computer-programmingclub. Teachers instruct students predominantly in English but infuse the curriculum with books reflecting student culture, Garcia-Kohl explained. The schools also offer a bilingual reading program.
Garcia-Kohl maintains that Rocketship had "no shortage of public meetings" about the Tamien development, adding that she met with Bymaster in his home when she began her role as community director last year.
According to individual councilmember calendars posted on the city website, members who voted to approve the Tamien Rocketship met with Rocketship but not community members who opposed the development. Council members who did meet with opponents voted against the plan, except Mayor Chuck Reed, who met with them but approved the development.
Community members also feel frustrated by their lack of representation on the city council and county school board. The councilman for their district, Sam Liccardo, recused himself since Garcia-Kohl is his fiancée. Darcie Green, the county school board trustee for the neighborhood, abstained from voting after her appointment was deemed unlawful. Many Washington parents speak minimal English, making self-advocacy difficult.
Some parents also wonder whether Rocketship's system really will help foster sustainable, long-term success. Throughout the school day, Rocketship students switch between classroom instruction and computerized Learning Labs that adapt to their individual skill levels. Some dub the Learning Labs a "drill and kill" approach that occupies students while saving money on teachers. Rocketship also recruits heavily from Teach for America, a program that deploys college graduates to teach at underserved schools for two years. Critics say this creates a revolving door of non-credentialed teachers. Because they're paid a starting salary, they cost less than traditional teachers.
But Carbajal believes that schools also hold the key to fighting crime in her community. Since Rocketship began opening schools in the neighborhood, she's noticed fewer kids standing idle at street corners and getting into trouble. Bymaster responded that most gangsters are middle school-aged and older. Rather than solving the community's problems, he thinks that the new school has distracted attention from them. "We have a drug problem, gang problem, prostitution," he pointed out. "We should be working on these things, and all our energy is going into this fight."
Uplifting Tamien will take more than building new schools, Bymaster added. "One of the big fallacies we have right now in the conversation is the idea that it's all about the kids, and that points us totally in the wrong direction," he said.
"We won't close the gap unless we have a cohesive community. We have to transform all of those people and make education a high priority for all of them.  That's a far cry from test scores.  You have to think big."
[youtube]UzYdFEaY3K4[/youtube]
Correction: This article incorrectly reported that with the new Rocketship campus, four elementary schools would be located within a ten-mile radius of each other.  They would actually be located within a ten-block radius of each other.