Hear more about this story and how it developed on the Peninsula Report radio podcast.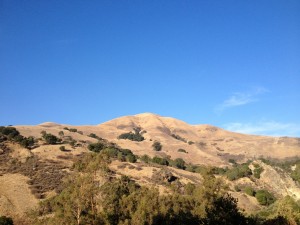 The San Jose City Council wants to know more about the economic consequences of a 50-year plan that would require developers to pay thousands of dollars in fees to keep their projects from harming endangered species.
After a two-hour discussion Tuesday,  the majority of council members expressed support for the plan's goal to protect vulnerable species, including the burrowing owl, Bay checkerspot butterfly and California tiger salamander. But some council members worry that the plan might further slow the economy of a city still struggling to balance its jobs-to-housing ratio and close budget deficits.
The council decided to review the plan again on Dec. 4 after it undergoes additional study and modifications.
"This (plan) clearly will do a great job to meet our environmental goals, and there's a great deal of support from environmental advocates," Mayor Chuck Reed said at Tuesday's meeting. "It's not so clear that the plan will meet our economic development goals, and there's no apparent support from our economic development advocates. That does cause me some concern."
The document goes on for 1,500 pages and has a mouthful of a name: the Santa Clara Valley Habitat Conservation Plan/Natural Communities Conservation Plan. It authorizes local agencies to approve developments in endangered species' habitats as long as they specify mitigation strategies based on regional conservation guidelines. It also offers a means of complying with the federal and state Endangered Species acts.
If approved, the plan would cover nearly 520,000 acres, or about 62 percent of Santa Clara County. The area, mostly in the southern portion of the county, includes San Jose, Morgan Hill and Gilroy.
Under the plan, the U.S. Fish and Wildlife Service and the California Department of Fish and Game would issue permits to six governmental agencies—Santa Clara County, Santa Clara Valley Water District, Santa Clara Valley Transportation Authority, and the cities of San Jose, Morgan Hill and Gilroy. The governments would grant endangered species permits to individual projects. In exchange, developers would pay mitigation fees based on environmental review of their project sites.
Opponents say the mitigation fees would discourage economic development in San Jose. They worry that, if given the choice, developers would build in nearby cities not covered by the plan.
Earlier this month, Reed directed San Jose's planning staff to push for the cities of Santa Clara, Sunnyvale, Mountain View, Palo Alto and Fremont to join the plan as well.
In an interview prior to Tuesday's meeting, Ken Schreiber, a county official who oversaw the drafting of the mitigation plan, said the fees would not place San Jose at a competitive disadvantage.  He cited the cost analysis performed by Willdan Financial Services, an economic consulting firm.
"Most of the conclusions (that the) fees are unlikely to cause a competitive disadvantage are conclusions," Reed countered at the City Council meeting. "There's not a lot of background on how that analysis was done or what the data is." He referred to the Economic Impact Analysis for the project, which lists the number of proposed developments subject to endangered species mitigation fees under the current system as "uncertain."
Rick Hopkins, a conservation biologist and ecologist with Live Oak Associates, Inc., an ecological consulting firm, predicted in an interview that market location, not mitigation fees, would determine where developers build their projects. He represented the Home Builders Association of Northern California in the stakeholder group that reviewed the plan and made recommendations to the project team and elected officials.
"It comes down to whether there will be a need in San Jose to develop 'x.' (If so, the developers) are going to do it," Hopkins said. "The plan is not the key part; is there a need for that (development) in that location? It's the old real estate saying: location, location, location."
The amount of the proposed fees vary depending on how much a development would disturb natural habitats. For example, a nitrogen deposition fee would mitigate vehicle pollution entering the soil as nitrogen fertilizer, which disrupts the balance of plant species and the animals that inhabit them. Another fee would apply to projects in occupied burrowing owl nesting habitat.
The fees would go toward purchasing and preserving land as habitat. Developers could offer land in lieu of the fees, as long as it's deemed to have conservation value, such as having sufficient grass for grazing.
Supporters of the plan believe that it would incentivize development in San Jose, partly by streamlining the permitting process for builders. Today, developers need to seek permits from each regulatory agency separately.  The plan would incorporate the endangered species review into the fold of the California Environmental Quality Act review process that projects currently undergo.
The plan would create a "one-stop shop" for developers, allowing them to obtain approval from multiple agencies simultaneously, Schreiber said.
San Jose-based land use and development consultant Jerry Strangis added that developers would also face a smaller bureaucracy with local agencies than they would with the state and federal wildlife agencies.
Proponents argue that the plan would give projects time and cost certainty, a boon for developers. "Right now … projects that have endangered species issues, which is more and more the case, face potentially notable costs that can't be defined at the beginning, and they face notable time delays because of the need to get state and federal permits," Schreiber said. "Those time delays can be easily three or four years or longer."
But Reed pointed out that San Jose wouldn't reap these benefits since, according to city Planning Director Joe Horwedel, 90 percent of building projects in the city are redevelopments of existing property.
Reed acknowledged that the plan had "all kinds of great indirect… habitat, environmental benefits." In contrast to the current system of endangered species mitigation, which sets aside land in a piecemeal fashion, the proposal sets aside continuous stretches of land, a more ecologically viable approach.
Potential to preserve the species would also weigh more heavily in land acquisition decisions. For example, land acquired to mitigate development on occupied burrowing owl nesting grounds would need to have the same such nesting grounds.
"I (can) create a postage stamp wetland or five acre infill parcel and say burrowing owls will use it, but it's completely surrounded by development," Hopkins said. "Maybe they'll use it, but will it really benefit species?"
Kevin Bryant, president of the California Native Plant Society, another stakeholder group on the plan, said, "(The plan) is not just throwing dollars at the species and saying, 'Good luck with that,'" he said. "I think this is meaningful. I think if it were to pass, we will have these species… for several generations."
Skeptics say that even with streamlining of the permitting process, developers would need to invest a significant amount of time seeking permits from the San Francisco Bay Regional Water Quality Control Board and the U.S. Army Corps of Engineers, which have not signed on to the plan. Schreiber said that local agencies are currently in discussion with the water board.
In a February memo, the board said that projects covered under the proposed plan would not fully satisfy the San Francisco and Central Coast Regional Boards' permit requirements. New projects might need to meet a separate set of requirements to obtain Regional Boards permits.
U.S. Army Corps of Engineers Public Affairs Officer J.D. Hardesty said the corps has partnered with the project team since 2011 and is working on a written statement outlining its use of the plan to issue Clean Water Act permits.
Some San Jose residents are concerned about the uncertainty surrounding the plan's cost, projected at $660 million. Fifty-five percent of the plan would be funded by fees, while the other 45 percent would draw from a variety of sources, including federal and state grant programs.
Others point out that the plan's 50-year lifetime makes comparing its potential cost to that of the current permitting system difficult. The plan's cost model operates on a number of assumptions. "We feel very good about the budget. Will it change over time? Absolutely, because you're dealing with so many different variables," Schreiber said.
However, he doesn't expect the actual costs to deviate significantly from the $660 million budget.
"There needs to be clear, easily understood data and information to quantify the answers to those issues before the (plan) is adopted," said Patricia Sausedo, vice president of public policy for the San Jose Silicon Valley Camber of Commerce. "We are not saying it could never be adopted, but we do feel that there needs to be a considerable amount of additional work before the adoption."
Horwedel, the San Jose planning director, considers the extra review time an opportunity to address those questions and increase the likelihood that the plan is adopted.
"We want to go through and make sure we're able to answer the questions that different community groups have been asking," he said. "December 4 will give us a little more time to make sure we've answered the questions to everyone's satisfaction."