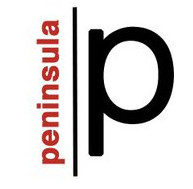 On this week's Peninsula Report, Stanford alum and sports writer Cyd Zeigler looks at the Jason Collins story and how Stanford University's athletics program has only gone some of the distance in including gay teammates.
Silicon Valley Business Journal reporter Luke Stangel stops by with top tech stories of the week and background on that enormous buzz word, "big data."
Peninsula Press reporter Chelsea Janes explains why the Bay Area produces top women soccer stars, yet has no team in the new pro league.
And Stanford Daily reporter Molly Vorwerk gives the back story on interviewing former U.S. Senator Olympia Snowe about partisanship in U.S. politics.

[soundcloud url="http://api.soundcloud.com/tracks/90986360″ params="" width=" 100%" height="166″ iframe="true" /]