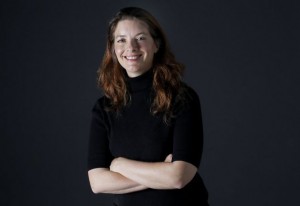 If there could be a queen of baseball beat reporting, Susan Slusser would be it. Dan Brown, her husband and a San Jose Mercury News sportswriter, was covering an All-Star game. Slusser told him to say hello to some of the players she'd once covered since she couldn't be there. Huston Street and Gio Gonzalez's faces lit up.
"When I mentioned Susan's name, it was like telling them I knew Elvis," Brown said. They stood up, shook my hand and started telling me how great she is."
But that's not even his favorite story about Slusser, his wife, who serves as Oakland A's beat reporter for the San Francisco Chronicle. Approaching Frank Thomas, a 2014 inductee in the Baseball Hall of Fame, Brown brought up her name.
"Your wife," Thomas said, "is the best."
"He's a huge dude and he paid the compliment in such a serious, intimidating way," Brown said, "that it kind of rattled me."
"So I agreed with him," Brown added, "and then slowly backed away."
Over the past 16 seasons, Slusser has covered over 2,500 regular season games and attended 96 weeks of spring training. Some might think of that as a lot, but not Slusser.
"Each season," she said, "is its own story."
Don't let the shoulder-length brown hair, modest dress and soft-spoken voice fool you, this 48-year-old has accomplished a long list of awards in the world of sports reporting.
Now 48, Slusser served last year as the first woman President of the Baseball Writers Association of America in its 106 years, but with her calm, professional demeanor, you wouldn't know it.
Growing up in a naval family as an only child, her family bounced from home to home and settled down in Monterey, Calif., when she was 10. She was only six when her father first introduced her to baseball.
"I was captivated by it right away," she said.
From the second to fifth grade, the Oakland A's won three World Series in a row and her interest in baseball grew. Through her high school years she worked at the school radio station and newspaper, which spawned her interest in baseball.
Applying only to Cal and Stanford, she accepted a position on the club lacrosse team and became a Cardinal. She attributes this decision to her mother who had attended graduate school at Stanford. During her four years, Slusser worked at The Stanford Daily and KZSU announcing and writing about football, basketball and baseball.
It wasn't until her play-by-play partner at Stanford took a less than glamorous minor league job as a broadcaster, that she realized the radio life was not for her. Slusser accepted a reporting position at The Sacramento Bee after graduation and moved north and covered mostly basketball.
When she moved to a job at The Dallas Morning News, she got back to her love and her roots, baseball.
"It's kind of a cliché, but it's a sport for intellectuals," she said. "The slow pace lends itself to more literary baseball writers."
In a sport that has been dominated by men, Slusser has set a high bar for professionalism and success for women sports reporters. Her nonchalance about her accomplishments only adds to their impressiveness.
"I have never felt like there is any difference between a female reporter or a male reporter, just as there would be no difference between a news or business reporter. You just do the job at hand," she said.
Slusser casually dismisses discussions about any recognition she receives because of her gender.
"Even when she was the first woman to be elected as the president of the BBWAA, a truly cool and historic feat," Brown said, "she cringed a bit about having that distinction push her into the limelight."
Slusser rarely has an off day. Her relentless and confident personality has gained her respect and admiration among her colleagues. Dogged might be the best way to describe her. Not only did her husband and colleague use that adjective, but she used it to describe herself.
"She simply outworks everyone else," said Bob Rose, director of public relations for the Oakland A's. "At the same time, I think she truly cares about the development of other females in the media. Not only in terms of providing younger women with advice and guidance, but also letting them know how they should dress and conduct themselves."
Even her competitors admire her. Carl Steward, a current Bay Area News Group columnist and former Oakland Tribune A's reporter who has been in the industry for more than 40 years, has yet to see someone with her proficiency.
"Susan has actually turned the tables on many male reporters," Steward said, "simply by doing her job better than they do."
The schedule of a baseball beat reporter might be the toughest of all. For six weeks each year Slusser leaves home for spring training, working at least ten-hour days. Covering the regular-season home games, she will arrive at the ballpark in the early afternoon and father information in the A's clubhouse until the first pitch.
Once the first pitch is thrown, her workload becomes even more hectic. She multitasks: blogging, tweeting, keeping score and trying to pay attention to the game. She files one story when the game ends and then typically writes another for the online edition later in the evening, which is more thoughtful and comprehensive.
"If you go from covering baseball to anything else, it's like going on vacation," said Slusser, during a visit to the Stanford Graduate Program in Journalism. "If you like adrenaline I would suggest a career in covering baseball."
The life of a reporter isn't exactly conducive to having a relationship, let alone a successful marriage. Perhaps what makes it work is the fact that she is married to another reporter who understands her career.
In 2005, a story written by Brown ran in the sports section of the Mercury News about his first meeting and proposal to Slusser.  He spoke his first words to her: "Bridewell had a good game." She walked away but he describes the moment as historic.
Using a fitting sports metaphor Brown wrote, "It was the first play of what would turn out to be an all-time upset: a girl like that with a guy like me. The Miracle on Eyes."
Years later, he took her back to the scene of their first meeting — Buck Shaw Stadium in Santa Clara — and proposed to her in the middle of the field.
"She looked half-startled again. Only this time, she didn't walk away."
Brown still describes it as the best interview he has ever done.
Slusser and Brown understand the demands of each other's job. Brown recounts a time he was pulled away from their first wedding anniversary because of breaking news.
"Susan didn't even blink because she would have done the same thing," he said. "With a lot of wives, I would have been sleeping on the couch for a month."
Brown also emphasized how good his wife is at her craft. Before the ages of cell phones, they were both assigned to the same story. They had to sequester themselves into different parts of the house and in the following morning's paper, Brown's first line was that A's outfielder Johnny Damon was not available for comment. Slusser's first line was a quote from Damon.
"Add me to the long list of Mercury News reporters that she's beaten like a drum," Brown admitted.
Above all else, what makes Slusser successful is her pure love for both baseball and reporting. As she remembered her favorite reporting moment when Dallas Braden pitched the 19th perfect game in history, her voice illuminated.
When thinking about her place in baseball history, Slusser keeps to her humble ways. "If it helps any aspiring any female reporters pursing a career in baseball that's fantastic," she said.
And when asked about her future she only cannot envision herself doing anything else.
"I see myself as a baseball lifer. I can see myself covering the A's until someone makes me stop."