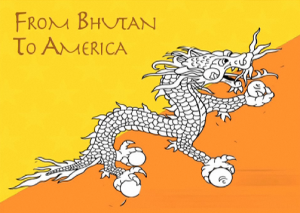 Visit interactive mini-site and view videos >>
Bhutan is a small, landlocked country in south Asia that borders India and China. It's population is close to 700,000 with a per capita annual income of just under $2,000. Throughout history, the country was ruled by an absolute monarch, until 2008 when King Jingme Singye Wangchuch abdicated the throne to make way for a constitutional monarchy.
The Bhutanese refugees are Lhotshampus: a group of people of Nepalese origin, including some Kirat, Tamang, and Gurung peoples. These refugees registered in camps in eastern Nepal during the 1990s, claiming to Bhutanese citizens forcibly expelled from Bhutan.
Over the next 20 years, 107,000 refugees were spread over seven camps in eastern Nepal. The camps were set up by the United Nations refugee agency, which also provided food and aid as a temporary solution. However, political instability and lack of an outcome in negotiations between Nepal and Bhutan meant calling for another option: resettlement.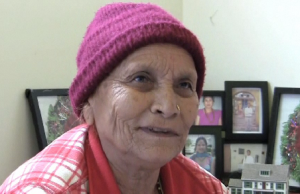 According to the United Nations, so far a total of 40,000 Bhutanese refugees have been resettled in eight countries with the United States leading the way. By the end of 2010, 34, 129 had been resettled across the United States. In California, the largest concentrations are in Oakland, Sacramento, San Diego and San Jose.
However, the United States still has a way to go to meet its 2008 goal of resettling 60,000 Bhutanese from refugee camps in southeastern Nepal by 2013.
Bishnu Basnet, 76, arrived in Oakland three years ago. She lives with her two grandsons and granddaughter-in-law a block away from her son and daughter. She has one daughter in Texas, two daughters who are still living in the refugee camps in Nepal, and two sons who are government officials in Bhutan.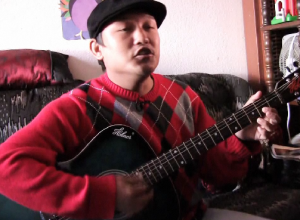 Pasang Tamang, 25, single, arrived in January 2011. He is living with his brother-in-law's family. He is currently taking language classes and looking for a job.
Basnet and Tamang's stories come to life on an interactive mini-site with four main chapters: an introduction to the origins of the Bhutanese refugees; a glimpse into the lives of the two main characters; their respective attitudes about living and staying in the United States; and what they think the future holds.
Click on the thumbnails on the homepage to select a chapter, and then navigate the site using the vertical column to the right-hand side of the main video player screen.