News of the Oct. 5 shootings at the Lehigh Permanente Quarry in tech-savvy Cupertino quickly appeared and spread on social media sites as reporters and local citizens tried to make sense of the danger.
The affluent and generally safe community, best known as the global headquarters of Apple, awoke to learn that quarry truck driver Shareef Allman, 47, had opened fire on co-workers during a pre-dawn safety meeting. Throughout the day, as police searched door-to-door for the suspect in Cupertino and Sunnyvale, citizens following the story would use websites and social media tools to monitor the manhunt.
[youtube]xJxZgIsuiY0[/youtube]
About 90 minutes later, at 7:32, NBC and @BreakingNews (which is run by MSNBC) erroneously reported online that a third person had died in the quarry shooting, but that claim was redacted within 20 minutes:
At the San Jose Mercury News, self-described "old-school reporter" Sean Webby said the mainstream media produces much of the breaking information that circulates online. Webby leaves it to more social media-savvy colleagues to promote and distribute the Mercury News' coverage. His focus, he said, is to find out what's going on firsthand and through trusted sources.
"I'm not saying that the average person, Joe the Plumber or whomever, doesn't have the right or shouldn't be out there blogging about what their experiences are, what they're finding out," Webby said. "That can be enormously helpful. I am saying that…the mode might be quickly changing, but in terms of the content itself, I think we're still pretty vital."
Peter Bergstrom, a web architect who works in Cupertino, said he usually does more reading than tweeting when he uses Twitter. But when he heard about Allman's rampage, he decided to put the site to productive use.
"Our building was in lockdown, we can't go outside," Bergstrom said. "There was no information. So, I thought, 'You know, I should just check this out.'"
Online, he found a website where anyone could listen to the Santa Clara County Sherriff's police radio transmissions, and shared the link with his followers on Twitter. By mid-afternoon, more than 1,200 other listeners heard what the authorities were talking about as they scrambled to respond to the shootings. (By day's end, three of the victims had died and six were injured.)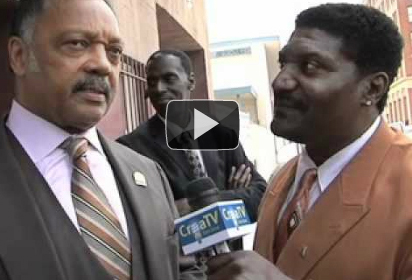 Social media buzz about the quarry shooting was not limited to news updates. Citizens of Cupertino and the surrounding communities were quick to discuss the news that an armed gunman was at large in their backyard.
The timing of the shooting coincided with the start of the news day for many media outlets, so retweets of official news updates were common.