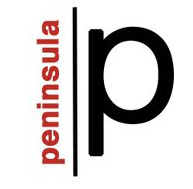 Peninsula Press reporters appeared today on KZSU's newest radio show, The Peninsula Report.
On this week's show, we heard from Stanford earth science student and writer Acata Felton, who delved into which organic produce is worth the extra cost and which traditionally grown produce is just as good.
Scholars Mana Nakagawa and Marianne Cooper stopped by to discuss Gloria Steinem's visit to Stanford and the state of the feminist revolution today.
And Peninsula Press reporter Vignesh Ramachandran filled us in on the California Supreme Court's recent decision upholding Gov. Brown's plan to dismantle redevelopment agencies. Redwood City and other communities in the Peninsula depended heavily on their redevelopment agencies in the last several years and are now faced with finding new ways to fund city improvements as the redevelopment funding gets redirected to local schools.
Peninsula Report Week 2 Jan 27 by Peninsula Press
Tune in to next week's Peninsula Report at 3 p.m. Friday, Feb. 3. Listen on KZSU radio (FM 90.1) or stream it live from KZSU's website.