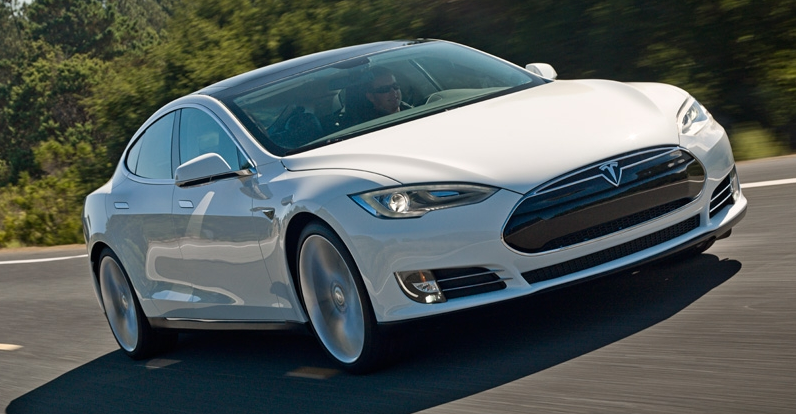 Tesla (NASDAQ: TSLA) plans to release its new Model S sedan later this year, and if its quarterly returns are any indication, investors are excited about the debut. The company exceeded analysts' expectations, pulling in higher fourth quarter and annual revenue than anticipated. While the company incurred more loss per stock than expected, the market still responded positively to Tesla's earnings report.
Tesla, which manufactures and sells high-end electric vehicles, reported net revenue of $39.3 million in the fourth quarter, compared to $36.2 million in the same quarter last year, an 8.5 percent increase. Analysts had predicted quarterly revenues at $38.3 million, according to Yahoo Finance.
Tesla's annual revenue also beat the street. Tesla reported annual net revenue of $204.2 million, but analysts had only expected $203.5 million for 2011. Annual revenues are up 74.9 percent from $116.7 million in 2010.
Although costs were higher than analysts expected, Tesla's stock jumped in both daytime and after hours trading.
Tesla's stock rose 43 cents, or 1.3 percent, to $33.60 during day trading on the NASDAQ stock market from the Feb. 14 close of $33.17. After-hours trading also saw the stock rise to $34.35, an additional 2.23 percent increase. On Feb. 16, stock rose 58 cents from previous day's close to $34.18, a 1.73 percent increase. In after-hours trading, the stock rose to $34.51, a 0.97 percent increase.
"The earnings report did not catch many people off guard," said John Licata, an energy strategist and Tesla analyst at Blue Phoenix. The company operated at a loss throughout 2011 due to high research and development costs, which Tesla took on to develop the Model S, a sedan model, as well as the Model X, a crossover model first unveiled last week and slated for production in 2014.
Research and development costs rose 125 percent, from $93 million in 2010 to $209 million in 2011.
Slightly higher costs are not a huge concern, Licata explained, as both Tesla and analysts expect costs to decrease by the end of next year with the release of the Model S. The new Model X will use much of the same technology and is based on the same passenger body as the Model S, so the company will benefit from synergies between the two.
Tesla incurred a net loss of $81.4 million for the fourth quarter, or 78 cents per share, compared to a loss of $51.3 million, or 54 cents per share in the same period a year ago. Excluding one time stock-based compensation and other expenses, the company reported loss per share of 69 cents for the fourth quarter, compared to a loss of 47 cents in the same quarter a year ago. Analysts had expected a loss of 62 cents a share.
In 2011, Tesla reported a total net loss of $254.4 million, or $2.53 per share, compared to a loss of $154.3 million, or $3.04, in 2010. Analysts expected a loss of $2.15 per share.
"The higher operational costs for Tesla show that it is still a relatively small startup," said industry analyst Antonio Danova of IBIS World. "They are trying to build up their infrastructure to produce electric vehicles. In the mean time, they have their powertrain development, which is really the foundation for the company right now."
One certainty about Tesla's powertrain development is that partnerships are certainly growing. Powertrain components are those that generate power to the car, such as the battery pack.
"We are also pleased to announce the start of a development program with Daimler for a new Mercedes-Benz vehicle with a full Tesla powertrain," wrote Tesla's Chief Executive Officer Elon Musk in the year-end letter to shareholders. "While our prior programs have only used Tesla battery packs and chargers, this program will be for a full powertrain, which also includes the motor, gearbox, inverter and all related software."
The announcement of the newest Daimler partnership was not the only forward-looking statement Musk made on the day of the earnings call.
Musk also discussed Tesla's work on a battery super charger, scheduled for release later this year, calling it the company's "river card," a poker term indicating that Tesla has a strong hand to play. "It's pretty killer," Musk said on the call. "It is beyond stage three," which would make it the quickest, most powerful battery charger around.
"This provides a unique opportunity for Tesla," analyst Licata said. "One of the main concerns people have with electric vehicles is charge time, and Tesla's super charger addresses that."
Adding to Tesla's momentum, customers put in over 8,000 reservations for the Model S as of December 2011. The base sedan model will cost approximately $50,000. The U.S. Signature Series, Tesla's top series model estimated to cost closer to $80,000, is already sold out for the year.
Reservations for the new Model X have also taken off. "When you introduce a product that is really ground breaking and innovative, you don't necessarily know how customers are going to react to that," said Musk in the earnings call with investors. But with over 500 reservations the day after the reveal, "the Model X was clearly a home run, and they have spoken with their dollars by putting down reservations," he said. The Model X is based on a similar cost structure as the Model S, and is estimated to cost approximately $80,000.
Although JPMorgan analyst Himanshu Patel raised the concern of the Model X cannibalizing the Model S on the conference call, Musk assured investors this was not the case. "In fact, the opposite occurred," said Musk. "We've seen higher Model S reservations. I think when people see that you have more than one product in the line up, that is actually complimentary."
Sales of Tesla's Roadster, currently its only model in production and priced at approximately $109,000, increased significantly in 2011, with revenues of $148.5 million, compared to $97 million in 2010, a 53 percent increase. Tesla has delivered 2,150 Roadsters so far; as a limited edition vehicle, the company expects to sell the remaining 330 in Europe and Asia by the end of the year. Tesla also draws significant revenue from its partnerships with Toyota Motor Corp. (NYSE: TM) and Daimler AG (DDAIF.PK), for which it provides powertrain component parts.
In an investor update call in January, Musk assured investors that he was confident that Tesla would meet or exceed gross margins of 25 percent for this year.
With the release of the Model S, development of the Model X and new partnership for powertrain components, the company said it has much to look forward to in 2012.
"While we hope the initial success of the Model X further demonstrates our company's potential, we are maintaining our immediate focus on delivering an awesome Model S to our customers by July," concluded Musk in the shareholder letter. "We look forward to showing the world that electric vehicles can surpass their internal combustion counterparts in every way."