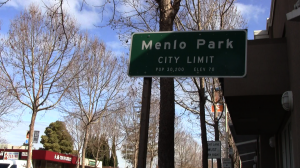 In a region known in the Bay Area for its high-profile IPOs and high-tech wealth, the competition for real estate is so intense that some homebuyers and sellers are opting for off-market sales.
This is all happening in a recovering market, which some Silicon Valley real estate agents say is causing a flurry of activity these days.
"When people ask me, in a word: it's crazy," said Keri Nicholas, a Menlo Park real estate agent at Coldwell Banker. She sold property worth over $100 million in 2011, giving her the top share for home sales in Menlo Park, a city on the Peninsula known to draw buyers because of its reputation as one of Silicon Valley's prominent hubs.
When a house is ready to be put up for sale, a real estate agent will typically list it on the Multiple Listing Service database, or MLS. But with inventory low and demand high, some buyers and sellers are acting quickly before a house is officially on the market. Agents use their networks to conduct these "off-market" transactions, listings that are often left off the MLS database.
"What we'll tend to do is say what we have coming soon, and we'll send something out to most of the agents who we know are in the know and working hard," Nicholas said. "And we will say 'it's coming soon,' but we're not ready to go to market yet." But then, "your phone rings off the hook. You end up saying 'we're coming, we're coming,' and, boom, all of a sudden you have four offers in your hand."
Nicholas said she does not represent a buyer and seller on the same transaction, a practice that is generally frowned upon.
Some sellers might also choose not to list their property publicly for privacy reasons – and in some cases to avoid paying the 6 percent real estate agent's commission.
Loren Dakin, another agent at Coldwell Banker in Menlo Park, estimates that 10 percent of his sales "will never even hit the market this year," "They'll just be between talk between agents. And even though it doesn't go to market, we're still seeing multiple offers," he said.
Comparing the months of March in 2011 and 2012, completed sales are up about 12 percent, while inventory is down 40 percent, according to MLSListings, Inc. This calculation includes MLS data in Menlo Park, Palo Alto, Redwood City and San Carlos. The average days a home is on the market in these cities is also down from 46 to 35 days. However, this data does not even include the handfuls of off-market sales, if an agent left these properties off the MLS.
Jed Smith, managing director of quantitative research at the National Association of Realtors, said "the market seems to be turning" throughout the country, but compared to Silicon Valley "the rest of the country is not experiencing that degree of enthusiasm."
"It's expected when an agent takes the property, that it will go on to the MLS to give it maximum exposure," Smith said. "But obviously if it's a really hot market it may very well be that, before it gets listed, it gets sold."
Gautam Nadella, who works in management at Cisco Systems, Inc., said he and his wife bought their five-bedroom Menlo Park home before it went back on the market, after their agent told them it would be available.
"There is something to be said of taking uncertainty out of the selling process and the buying process," Nadella said. "We were able to move quickly, calmly, with 100 percent confidence that the deal would get done, and as a result we did not have to go through the bidding process."
Nadella admits they got lucky in a tough market, since he has seen plenty of friends who have placed offers on houses without success.
"There's Facebook or LinkedIn or some money like that, that comes in where they're just putting all cash down," Nadella said.
Though this practice of off-market transactions is common in the area, there could be an issue of fairness, according to Tim Iglesias, an expert in housing and property law.
"The buyers who don't get invited to be part of this are left out," said Iglesias, also a professor of law at the University of San Francisco.
Since houses left off-market don't provide an equal opportunity in the free market, Iglesias wonders if "there's a risk that fair housing laws could be easily evaded in this context." However, "nobody knows" if this is really the case, he added. Since off-market transactions are conducted more privately than a regular sale, he noted that it is nearly impossible to test whether the process is fair.
Iglesias explained the broker could consciously or unconsciously be inviting select people to participate, while screening out others who are members of protected classes. "Whereas in the open market, if this happens, there's a possibility that this person, or the seller or the broker is going to be kind of called to account on this."
Iglesias also questioned whether sellers and buyers are really getting the best price, when not every potential buyer can consider the property on the free market.
"In terms of sort of economic theory, this is not necessarily going to lead to the most efficient outcome, either for the participants, or for the market overall," Iglesias said.
However, Iglesias added that those who participate in off-market transactions may be willing to make compromises for the privacy, certainty and speed.
A 'Facebook effect'?
In early March, a fixer-upper house in Palo Alto generated buzz when it got 38 offers and sold for $450,000 more than the asking price.
"Now people actually have to come with money to the plate, in order to buy," Dakin said. "So the buying is different because more people have to have more skin in the game."
Following Facebook Inc.'s February announcement that it will go public, the press has sparked a conversation about how new millionaires could affect the area's housing market. The social networking giant's IPO valuation could reach as high as $100 billion. However, agents say high-tech wealth's effect has been in the area for a while.
"What's interesting is that it's really not just Facebook," Nicholas said. "We're looking at companies between San Francisco and San Jose: there are 16 companies going public within the next 8 months."
"It's not just one company," Dakin said. "It's not just one part of the industry. It's the Peninsula as a whole."
Moving north
Considering the March 2012 median single-family-home sales price in Palo Alto was estimated to be $1.67 million, according to MLSListings, Inc., areas north of Palo Alto and Menlo Park are gaining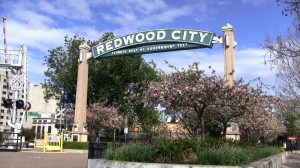 traction with some priced-out buyers.
Val Vandervort, an agent with Coldwell Banker in San Mateo, said in the San Mateo market as well as in Belmont, San Carlos and Redwood City, house hunters "have probably explored a larger geographical area that would include Burlingame, Palo Alto, Menlo Park."
"They've decided that for what they can get for their money in the mid-Peninsula cities, that they decide to focus in on these cities and stay away from Palo Alto, Menlo Park, Burlingame, just because they're going to give up square footage, condition, something like that," Vandervort said.
In Redwood City, the median single-family home sales price in March was $707,500 and in San Carlos it was $875,000, according to MLSListings, Inc.
Discussing the so-called "Facebook effect," Vandervort said she thinks any effect would take at least 18 months and then would take a bit more time to ripple toward the area's northern cities.
Another cycle
Vandervort notes a certain pack mentality in the market.
"It's interesting how much you see the buyers move all at the same time," Vandervort explained. "They all pull back at the same time. They all get in at the same time it seems."
An Atherton-native, Nicholas has lived in the area her whole life and has been practicing real estate in her current office for more than two decades. She said she has seen every cycle and that there are "too many people who need to be here."
"The fundamentals don't change here. We just don't have enough land, and we have too many people. And there is no new construction. There's nowhere to build."
Dakin said he gets clients from all over the country and world who want to be here.
"We have great weather. There's a lot of new business here and people just keep flocking in," Dakin said. "With limited supply in housing, the real estate market just tends to take off, and that's what we continue to watch year after year."
"Only here—nowhere else in America," Dakin added. "Anywhere else in the world: I don't know."
[youtube]KbaXCFYx6nM[/youtube]