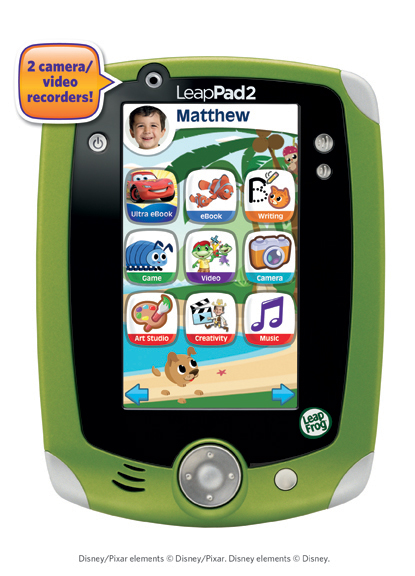 Thanks to the popularity of its educational products like the LeapPad 2 and Leapster GS, LeapFrog Enterprises (NYSE: LF) reported robust fourth quarter and year-end sales.
The Emeryville-based company had three out of the four best-selling digital toys last year and was dubbed the leader in educational entertainment by retail tracker, NPD Group. With an additional boost by healthy holiday sales, the toymakers posted consistently robust year-end results throughout 2012. Full 2012 net sales hit $581.3 million, up 28% from last year's $455.1 million. The company reported year-end net income of $86.6 million, or $1.24 per diluted share, compared to $19.9 million, or 30 cents per share, for 2011.
For the eighth straight quarter, LeapFrog beat analyst expectations, Fourth quarter net sales were $244.7 million, a 16 percent increase from $210.2 million this time last year. The company also reported net income of $62.3 million, or 89 cents per share, compared to $32.8 million, or 49 cents per share, for the same period a year ago. Excluding one-time charges for deferred tax assets, the company reported adjusted earnings of 60 cents per share. Analysts had expected returns of 48 cents per share.
Strong earnings are typical for the fourth quarter, since LeapFrog usually has strong seasonal sales. Despite Black Friday's usual promotional pricing, the LeapPad 2 sold out on Amazon, Target, Toys "R" Us and Walmart at the full $99 price.
LeapFrog designs educational platforms for children. Its line of child-targeted tablets have been a hit on the market with the LeapPad 2, LeapPad Explorer and several other products among the top 10 toys sold in the U.S. last year. While LeapFrog faces increasing competition from other kid-friendly tablets, Chief Executive Officer John Barbour said he is confident in his products' appeal.
"Most parents know that taking a cheap adult tablets putting a colorful rubber bumper around it and filling it with free, fuzzy apps and Wi-Fi access does not create a true learning experience that will significantly prepare children for a competitive future," he said on the company's earnings call with analyts. He also dismissed analyst concerns regarding LeapFrog's increased inventory balance, attributing it to advanced production for 2013 as well as old, outdated products on their way out.
Another one of the company's driving forces was its content sales both independently and through third parties. Though LeapFrog produces its original products, it has branded movies and apps for sale through outside vendors like iTunes.
LeapFrog's performance is a small beacon of light in the overall flagging state of the toy sector, which is quickly moving to digital products, such as the tablets that LeapFrog makes. Industry giants Hasbro and Mattel have yet to adapt to the shifts and are paying the price. Hasbro warned of disappointing fourth quarter reports while Mattel's fell slightly below analyst expectations.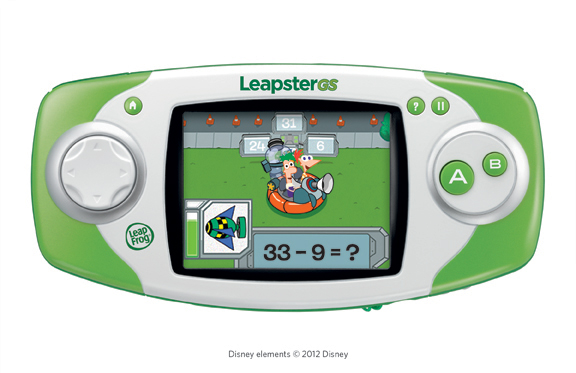 With an increasingly tech-savvy generation of children to satisfy, LeapFrog is in a comfortable position to focus on considerable expansion in 2013, particularly internationally. It recently inked deals with Viacom International Media Networks to expand its Nickelodeon content to overseas markets in the U.K., Ireland, Australia, New Zealand and Canada.
"International grew much faster than the U.S. in 2012 and I think this will happen this year even though some of their Spanish projects won't come out for a year, year and a half," said Edward Woo, a senior research analyst at Ascendiant Capital Markets LLC.
Two days before LeapFrog announced earnings, Ascendiant downgraded its stock from "strong buy" to "buy." After today's earnings call, Woo maintains Ascendiant's stance.
"We like the company overall but there are a few concerns we have with the competition," he said. "It's difficult to do in the toy business, to keep repeating other hot products."
LeapFrog will have to invest substantialy in R&D in 2013, I as it faces more competition, with other kid-centric tablets flooding the market recently.
"They are investing for international growth and expansion but you really won't see any of that come to fruition until 2014," said Michael Swartz, Vice President of Equity Research at SunTrust Robinson Humphrey. "You won't have them in time for the '13 holiday season."
Looking ahead, the company said it expected sales to rise 10 percent in the first quarter.
LeapFrog shares traded up 2.98 percent midday Thursday after earnings were reported to $8.99 at the 4pm close of trading on the New York Stock Exchange. Shares rose 5.23 percent in after hours trading to $9.46. On Friday, the stock closed down at $8.79 per share.