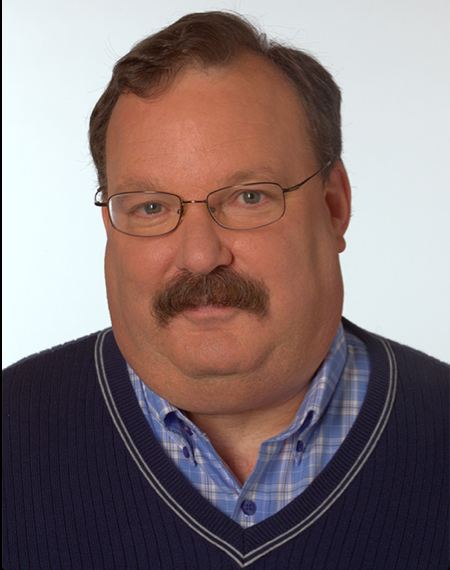 Every industry has a handful of characters that stand apart from the rest through not only superior skills, but a uniquely-crafted persona.
In the Bay Area, sports journalism has Ray Ratto, curmudgeon.
For years a bard by the Bay as sports columnist for The San Francisco Chronicle, Ratto moved in 2010 to become Senior Insider for Comcast Sports Net Bay Area, where now he is seen on television, and read on its website, csnbayarea.com. Additionally, he can be heard on KNBR's afternoon sports-talk radio as co-host with Tom Tolbert.
When asked about the progression of his career, Ratto explained, as only he could, "It's a fairly linear story, and it lacks the sex appeal one would normally find in the story of a dry cleaner, but it is what it is."
Among press box colleagues, Ratto long ago developed a reputation as a lovable and cynical grouch. "Ray is crazy, but it's not a malicious nasty, cruel kind of crazy," said Monte Poole, The Oakland Tribune's long-time sports columnist. "He's just a different kind of animal."
Ratto's sarcastic side shows through on his Twitter account (@RattoCSN) with his up-to-the-minute thoughts, many of them random and unrelated to sports. To wit: When the Vatican made its papal announcement, Ratto tweeted his own: "Maradona is the new Pope!" Without any filter, Ratto says what he wants, and when he wants, and now he spreads his opinions and one-liners across multiple media platforms.
Ratto is heavy-set and wears rectangular, rimless reading glasses that complement a thick brown mustache that bends in the shape of a rainbow. He often hears that he resembles Andy Reid, the rotund Kansas City Chiefs head coach with a walrus mustache, a comparison he doesn't view fondly. Ratto seems to wear a new sweater every day, decorated with stripes, harlequin, or some other dizzying pattern. He passes off an unassuming vibe, his hair neatly parted to the right, his dark eyes searching for the next sports subject to pounce upon.
Ratto, 58, is a long-time Bay Area resident who followed sports from an early age. By age eleven, Ratto says he knew that he wanted to be a sports journalist. "I didn't exactly win the genetics grab bag," he said. "It was clear pretty early on that I was not going to be an elite athlete."
Ratto found journalism a fitting way to link his love for sports with his interest in reading and writing. He closely followed sports columnists such as Jim Murray of The Los Angeles Times and The New York Times' Red Smith because of the research and passion they displayed in their columns.
While attending high school at St. Joseph Notre Dame in Alameda, Ratto worked for the local Alameda Sun and contributed to the sports section of his high school paper. Ratto wrote for The Peninsula Times Tribune in the South Bay from 1981 to 1986, gaining his first experience writing columns. After being laid off, The San Francisco Chronicle, admiring Ratto's talent and unique voice, hired him. At The Chronicle, Ratto's sports journalism career took off, and so did the curmudgeon's persona that marked his columns.
"Ray is, at times, a parody of himself. I say that in admiration because Ray has enough personality to do that," Poole said of his old friend. "Ray is a very smart guy, but contrary to popular belief, he doesn't know everything about everything. He likes to think he does."
Tim Kawakami, sports columnist for The San Jose Mercury News, can attest to Ratto's impressive arsenal of sports knowledge as well as his loud personality. "He reads everything," Kawakami said. "Ray is a presence. In the press box, media room, at a big event … Wherever it is, he is there. You are always aware of Ray."
Kawakami said he can't help but notice Ratto in the press box at San Francisco Giants games. "He fiddles around with seven notebooks, five colored pens, and he is in his own world. Ray is writing down different box scores, breaking down NHL games while reporting on a close baseball game in the seventh inning. By the end of it all, he produces a column after about 22 seconds that twists your mind around a little bit."
With his biting sarcasm and cynicism, Ratto continues to produce popular, thought-provoking columns that come alive because of their tone and style.
"Ray is like a funky pitcher with a motion you would never want to copy but has the best stuff out there," Kawakami said. "You cannot explain how it happens, but it still happens."
Ratto's personality does not disappear outside of the workplace. During a phone interview, Ratto put his interviewer on hold to answer a call on the other line. Upon his return he explained, "Sorry about that. It was my sister, and, frankly I'm afraid of her."
According to Poole, when Ratto is with family members "he tones it down a little bit . . . He's always self-deprecating but he's a little less outspoken around them."
Though a career newspaperman, Ratto said he was ready to make the move to the electronic side in 2010. "The projection for newspapers was more dire than it is now," he said, "and most people had been muscled off by job changes and economic circumstances. Comcast represented a challenge. I was ready to go and they were ready to have me."
"It was just timing really," he added.
Lee Hammer, the KNBR executive producer who helped hire Ratto, said Ratto has made the transition to radio smoothly.
"Writers spend all their lives using the typewriter, thinking about what to say, using the backspace key, and rewriting into a whole different direction at times, but when you are at the radio you have one shot at it, and you have to say it right the first time," Hammer said. "And I think Ray has been able to make that transition nicely."
In typical fashion, when asked about his experiment with radio, Ratto replied, "Well I'm not sitting in a cubicle, so I win."
Poole believes that Ratto's work on radio has forced him to tone down his cynicism. "What I've heard from Ray on the radio is a lot fewer sharp edges and a lot fewer random barbs," Poole said. "He still has his wit about him but he's toned it down a little, almost like he's with his family."
Poole said there is a warmth and depth to Ratto that his some in his audience might miss. He explained, "As a columnist I have come to find that people who read what you write sometimes feel they know you. In some ways they do because many times what you write expresses how you feel. Ray comes off as a negative, cynical curmudgeon, and he can be that, but Ray is really a much nicer guy than anyone would ever imagine by listening to him or reading his stuff."
Poole cites a story Ratto wrote early in his career about Pepperdine basketball coach Tom Asbury. Ratto learned that Asbury's newborn child had died, and wrote a column about the coach's career and the death of his child. Poole remembers reading the piece and waiting for Ratto's usual humor and cynicism to emerge. "After reading the column, I thought, 'This is so not Ratto,'" Poole said. "It was a topic that was so sensitive and required a certain amount of compassion, and when have you ever heard the words 'Ray' and 'compassion' in the same sentence? But there they were and it worked."
Ratto said he has thought about his own legacy. "If I want to be remembered for anything," he said, true to form, "it's that neither my wife nor my children tried to kill me in my sleep."