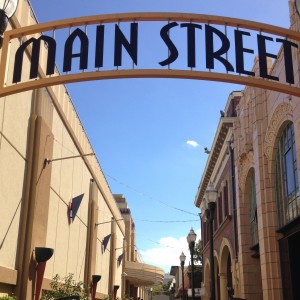 San Mateo's elected officials have often made it their business to promote local business. Home-based Loral Construction has maintained the trees and flowers in downtown San Mateo since 2008, and another local contractor won a large bid last August to fix the broken sidewalks. A senior city staff position was created two years ago expressly to encourage area commerce.
But when it came to awarding a two-year landscaping contract that officials described as a "downtown beautification project," the City Council made a subjective decision last month that ran counter to this impulse.
The five-member council voted unanimously to award the bid to a contractor based more than 300 miles away in Calabasas. The decision was endorsed by the Downtown San Mateo Association, even though the local contractor's bid was nearly $20,000 under the winning bid of $102,434.
"As much as I value local businesses, I also value the appearance of downtown," said Jessica Evans, executive director of the Downtown San Mateo Association. "All of us went in there with a bias for the local contractor, but I think that the decision we made will really improve the appearance of downtown."
The council's action came in the wake of a procedural change relating to how such bids are evaluated. The city now is requiring qualified bidders to send representatives for personal interviews. "Previously, we had just asked how much it cost," Assistant City Manager Matt Bronson said.
Despite backing the out-of-town firm, ValleyCrest Construction, Mayor David Lim expressed discomfort with the choice, calling it out of character for both the city and the Downtown San Mateo Association. The association's leaders are "always advocating and talking to the city … about supporting local businesses, so to me it just seemed a little odd that they were recommending landscape services for a giant national corporation that does business in a variety of states," Lim said.
The mayor added, "When they say that we've got to protect our small businesses, it's kind of ironic that you're picking a national chain over your neighbor."
ValleyCrest operates in multiple states across the country. However, it employs local workers for its projects — the contractor will be operating out of an office in Menlo Park, and the 106 employees who will be involved in the San Mateo project are all residents of the Bay Area, according to a city staff report.
Though Loral Construction's bid was lower, Bronson believes the quality of ValleyCrests' services are worth the extra cost. Loral will continue to work with the city on other landscaping projects, city officials said.
"All the firms were very capable, but ValleyCrest really stood out to us," Bronson said. "We had an interview with several city staff members and members of the downtown community. They're the ones who work downtown and they have some strong ideas regarding downtown landscaping."
Officials from Loral and ValleyCrest declined to comment.
Prior to the bid presentations, downtown association representatives went into the process inclined to support Loral's bid, Evans said, pointing out that the firm has been providing services to the city since 2008. Still, the content of ValleyCrest's bid swayed them.
"It was definitely a difficult decision, and one that we really agonized over, but when they showed us their presentation, their vision was just head and shoulders above anyone else," Evans said. "They had already taken the time to come to San Mateo and to put together a map of hotspots; they pointed out the problems, and then said how they would fix them."