This video is one in a series run in partnership with The Bay Citizen and Decade911.com.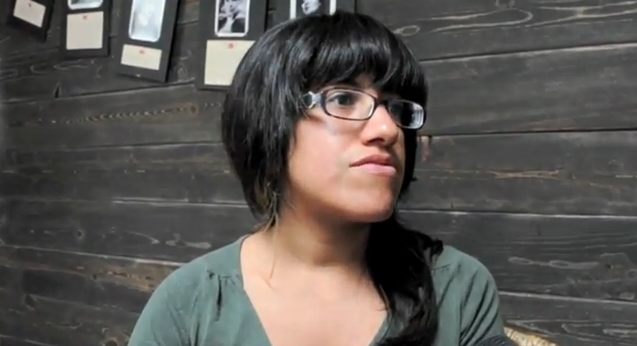 For a generation that grew up during the War on Terror, it's no surprise that fear is a big narrative in their lives.
For some, the effects of this decade of fear are tangible. Beatriz Herrera says the War on Terror has had a direct impact on the immigrant community that she is a part of.
"The War on Terror is a term used to justify xenophobia," says Herrera. "A lot of immigration policy has been affected since 9/11. It has been going backwards."
Herrera was a college student in upstate New York during the attacks on the World Trade Center. She reminds us that before the attacks, the immigrant community was hopeful that the federal DREAM Act would pass. The act, which has stalled in Congress, would give temporary residency to illegal immigrants who are in college or serving the military. But since 9/11, she says the conversation about immigration has been subsumed by the fear of terrorism.
For many in this generation, the fear is both acute and amorphous.
Kia, a translator in San Francisco who declined to give her last name, was in college on 9/11. Since then, she has been constantly aware that any symbol of America can be a target.
"I was in the federal building and it crossed my mind: 'What if someone bombs us?'" Kia said. "I think in some sense they were successful in terrorizing us."
Just who "they" are isn't always clear.
For Kia, "they" are the 9/11 terrorists. For Beatriz, "they" are the media. And for Ryan Banister, a 19-year-old from San Jose, "they" can be anybody from pundits to politicians.
Here are their stories:
Beatriz Herrera, 28, is an organizer in San Francisco. "The rhetoric right now is… everyone should be afraid," she said.
[youtube]AuHw6THfMwY[/youtube]
Ryan Banister, 19, is a student in San Jose. "They have to get you scared that there's something to be afraid of all the time," he said.
[youtube]deDPhMYXT6M[/youtube]
Kia, 28, is a translator in San Francisco. "I was in a federal building, and it flashed across my mind, 'What if someone bombs us?'" she said.
[youtube]rBxVKAuCltM[/youtube]