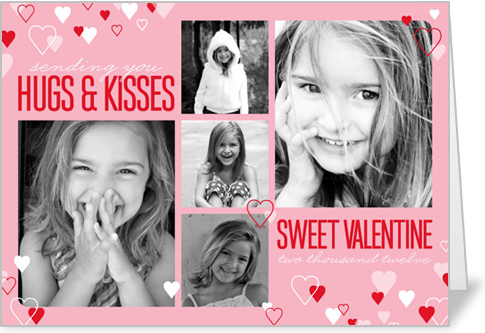 On the heels of its April 2011 acquisition of Tiny Prints and armed with record free cash flows, Redwood City, Calif. based photo printing giant Shutterfly (NSDQ: SFLY) hinted at its aggressive acquisition plans while announcing fourth quarter financial results on Feb. 1.
"Without referencing specific targets, I think we're in the best position to continue to consolidate this industry," explained Shutterfly Chief Executive Officer Jeffrey Housenbold on the company's fourth quarter earnings call. He went on to question competitors' profitability and postulate that smaller players will "continue to run out of venture capital money."
Shutterfly posted fourth quarter revenues of $264 million, falling short of its original forecast of $270.5 million to $275.5 million. Although fourth quarter net income of $35.4 million, or 97 cents per share, compared to $32.5 million or $1.09, was up year-over-year, net income for 2011 dropped to $14 million, or 40 cents per share, down from $17.1 million, or 59 cents per share, in 2010.
The company warned analysts on Dec. 23, 2011 that fourth quarter financial performance would be weaker than predicted, managing Wall Street's expectations for the earnings report, which exceeded the revised targets. At the close of trading on Wednesday, Shutterfly shares gained $1.38, or 5.8 percent, to close at $25.12. Trading since the earnings call continues to favor Shutterfly — yesterday closed at $26.72, a 6.4 percent increase over Feb. 1.
Shutterfly's aggressive stance toward competitors is notable because competitive pressures contributed to the company's disappointing fourth quarter financial performance. Unprecedented discounting of up to 80 percent from competitors like American Greetings (NYSE: AM) and Hewlett-Packard's Snapfish (NYSE: HP) reduced net revenue and pinched margins. Smaller players dominated the flash sale channel to undercut on price.
Increased competitive pressure is testing Shutterfly's traditional ROI-based customer acquisition strategy, which focuses on high average order value and customer loyalty. On the call, Housenbold pooh-poohed his competitors' strategies and described large discounts and reliance on the flash sale channel as unsustainable in the long term. "You end up renting a customer not acquiring a customer," he explained on the call.
Chief Financial Officer Mark Rubash emphasized the company's belief that competitors' deep discounting behavior in the fourth quarter was largely unprofitable, but Shutterfly's downward guidance for 2012 assumes competitive pressure will continue to affect the company's financial performance. Housenbold explained: "While that [flash sale] transaction is meaningfully unprofitable for [our competitors], at least they've gotten the transaction and that gives them some sense of hope that there's a real business model there."
In response, Shutterfly appears to be proceeding with caution, which has some analysts worried. Acknowledging the "irrational pricing environment" created by competitors, Shawn C. Milne, analyst with Janney Montgomery Scott LLC, shared his concern that competitive pressure is not the only driver of Shutterfly's weak 2012 projections. "The organic growth rates of both businesses [Shutterfly and subsidiary Tiny Prints] are certainly below expectations," Milne pointed out on the call.
Looking ahead, the company expects 2012 net revenues of $550 million to $560 million, down from the Street's projections of $584.7 million. Similarly, 2012 net income is estimated at 25 to 28 cents per share, less than half the Street's forecast of 56 cents per share.
Despite disappointing income performance, Shutterfly's strong balance sheet reflects a new company record for free cash flows of $50.1 million. With a $200 million credit facility closed in November 2011 and $179.9 million in cash on hand at year end close, the company appears to be building a stockpile for an upcoming acquisition spree. Potential targets include KODAK Gallery, a wholly-owned subsidiary of the Eastman Kodak company (EKDKQ.PK) currently in bankruptcy court, and Snapfish.
The company's April 2011 acquisition of Tiny Prints helped to bolster fourth quarter performance, as the Tiny Prints brand saw a 33 percent increase in fourth-quarter revenues year-over-year to $62.3 million. Excluding one-to-one greeting cards, Tiny Prints customers had an average order value of $116.81 in the fourth quarter, significantly outpacing the average order value of the Shutterfly brand, which dropped 3 percent year-over-year to $43.05.
The company remained surprisingly quiet about the departure of its CFO. Rubash's departure was announced just three weeks before the earnings call. He is expected to stay on with the company through year-end accounting close and the annual audit process.