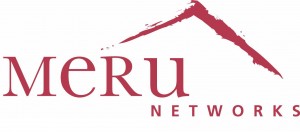 Over the past month, insiders at Meru Networks (NASDAQ:MERU) have been on a buying spree. This spate of buys from three top directors, amounting to 143,736 shares (roughly 1 percent of the company) in the $4 range, could signal that the Sunnyvale-based wireless LAN company is positioning itself for a sale.
SEC filings show that this is the highest monthly volume of insider buys since 2010.
Last month, Executive Board Vice Chairman Barry Newman and Director Harold Copperman, along with Meru Networks' new Vice President of Sales Larry Vaughan, added substantially to their stakes in the company.
Copperman acquired 27,000 shares for $101,634 in February, increasing his 0.3 percent stake to 86,518 shares, or 0.5 percent of company holdings.
Vaughan, who replaced former Sales VP Glenn Cross in 2011, increased his stake by 285 percent and now owns 7,395 shares, for a 0.81 percent stake.
Baird analyst Jayson Noland says that investors and analysts have taken notice of the high level of insider trading activity at Meru, calling it "a positive sign" for the stock.
Since insiders started buying at around $3.86 on Feb. 7, the share price has risen 12.94 percent to $4.19 March 6. With a 52-week high of $24.10, and a low of $3.16 earlier this month, Meru stock is rising steadily but still lags behind competitors like Cisco Systems, Inc., trading at $19.48 March 6.
After President and Chief Executive Officer Ihab Abu-Hakima announced his plans to transition in October of last year, Barry Newman of NeoCarta Ventures, an early Meru investor, was appointed Vice Chairman of the Board. Between Feb. 7 and 10 of 2012, Newman purchased 50,000 shares for $189,789, and now owns 110,886 shares, pushing his stake to 12.2 percent of company holdings. Chairman of the Board William Quigley of Clearstone Ventures has maintained a stake of around 13 percent over the past year with little trading.
The enterprise WLAN market is projected to grow 75 percent by 2015, according to research from Dell'Oro Group. Meru's larger competitors are aggressively pursuing new customers; smaller companies like Meraki, Inc., and Sunnyvale-based Ruckus Wireless, Inc. (which is preparing for an initial public offering), are trying to increase their market share.
Meru Networks, meanwhile, has been unable to capitalize on this trend, having the lowest revenue growth over the last year of all its major competitors. Noland said that Meru could be losing potential deals to more visible, well-connected companies like Cisco, despite having a superior wireless product.
Meru Networks provides virtualized wireless LAN services on a single-channel network. Their "Airtime Fairness" assigns each user a customized data rate for the application they are using, which is an advantage for the BYOD, or "bring your own device" style of venue.
This technology makes Meru a good acquisition target, according to Noland. He said he believes Meru Networks should consider hiring bankers to consider strategic alternatives, such as seeking a buyer. "I've told them that; everyone feels the same way." Baird said.
Zeus Kerravala of ZK Research agrees, marking 2012 as the year for wireless LAN market consolidation: "This is probably Phase 1. There'll be more acquisitions down the road, and Meru is a possible target," he said.
Meru is widely seen as an attractive acquisition choice because of its proprietary single-channel wireless technology, lack of debt, and relative low price. With a valuation of about $100 million, Meru would cost far less than its closest competitor Aruba Networks (valued by analysts at close to $3.5 billion).
When asked what kind of company might be interested in acquiring Meru Networks, Noland suggested a hardware company like Dell, Inc., which already has an in-house wired Internet product and might view Meru as attractive given its purely wireless technology and price.
"We buy companies that have a great story, great technology ("a secret sauce"), but historically haven't had the presence in the market. Dell puts those products out there," said a Dell account executive who asked not to be identified.
Dell acquired data-center networking provider Force10 Networks, Inc., in July of 2011 for an undisclosed price that some reported to be in the $700-million range. Some analysts say Dell may still be looking to expand its networking portfolio. Strategically, Dell has changed, according to the account executive: "Five years ago it was hardware – we would sell you a box; but now we want to help you with your IT solution: networking, virtualization, storage, everything."