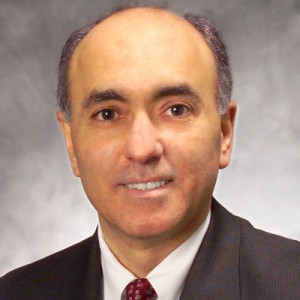 Meru Networks, Inc., (NASDAQ:MERU), a wireless local area network provider based in Sunnyvale on Feb. 1 posted quarterly and year-end earnings for 2011. Despite expansion of the enterprise wireless market in the last year, Meru Networks has continued to trail behind competitors, including Cisco Systems, Inc., and Aruba Networks, Inc.
"With 15-20 percent growth in the WLAN market over the past year, Meru should be doing well, but that does not seem to be the case so far," according to Baird analyst Jayson Noland. The company reported a net loss of $8.2 million, or 46 cents per share, for the 4th quarter, compared to a loss of $0.9 million, or 6 cents per share in 2010.
Meru has posted losses nearly every year since 2005 (except for a brief rebound after its 2010 initial public offering).
Excluding charges for management retention and acquisition costs, the company reported a loss of $5.4 million, or 30 cents per share, compared to a loss of $305,000, or two cents per share, year over year. Analysts had expected a loss of 31 cents per share.
Total revenue for the fourth quarter was $23.3 million, up 3 percent from $22.6 million in 2010.
Revenue for the full year increased by 6 percent to $90.5 million from $85 million in December 2010. Noland said he sees opportunity for Meru Networks because of its unique technology designed for the "bring your own device" market. But he said that customers have flocked to the largest player, Cisco, which has the power to "crowd out smaller companies like Meru."
On the earnings call, Chief Executive Officer Abu-Hakima described 2011 as a "year of building" for the company. He pointed to customer growth reaching 6,000, and predicted that as the proliferation of BYOD (bring your own device) wireless networks continues, Meru will be able to capitalize on the rising demand for mobile connectivity in businesses.
The enterprise wireless LAN market has been projected to grow more than 75 percent by 2015, according to Dell'Oro Group – and competitors in this space have successfully bounced back after a significant stock dip in 2010. Cisco Systems, Inc., Aruba Networks, Inc., Motorola Solutions, Inc., and Hewlett-Packard Company have reported strong revenue growth ranging from 35 to 41 percent in 2011.
Chief Executive Officer and President Ihab Abu-Hakima explained in the earnings announcement that Meru had made a substantial investment of $14.7 million in sales and marketing in Q4 2011, compared to $9.3 million in Q4 2010. In one of the only forward-looking remarks given on the call, Abu-Hakima said, "We expect to reap the benefit of [our marketing investments] beginning in the second half of 2012."
With the Q4 investment, Meru doubled its sales force, and opened a new office in Tampa Bay, Florida. In its most recent analyst report, Baird speculates that it will take at least a year for the new hires to become fully productive, and that more funds will be allocated to training and hiring for the sales team in the coming year. For this reason, the Street is making conservative predictions. "We've all been burned by our models when it comes to Meru," Noland said. "So we're not assuming acceleration in 2012."
Abu-Hakima announced that he would be leaving his position back in October of 2011, and the company is still searching for his successor. In May 2011, the Founder and Chief Technology Officer, Vaduvur Bhargavan, stepped down from his post. Two other senior managers transitioned out of the company during 2010. Amid the departures of these four executives, the company has declined to offer much forward guidance for the coming year until new hires are in place.
Shares of Meru closed at $5.30 at the 4 p.m. close of trading on the Nasdaq market on Feb. 1. The next day, the price fell 13.79 percent to $4.20. With a 52-week high of $22.24 and low of $3.16, the stock closed at $4.19 on March 6.
Meru Networks, Inc. is a provider of virtualized wireless network services, including access points, controllers, and network management software. Clients include hotels, hospitals, universities, stadiums, and various other enterprises.