Two hours after polls are closed, where are California's ballots?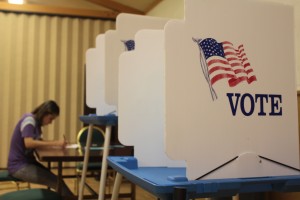 Voters waiting for the results of California's 11 statewide propositions are up for a long night. As of 9:56 p.m. tonight, two hours after polls closed, only 17 percent of California's ballots have been reported on the California Secretary of State website.
Los Angeles County,which leads the state with 4,993 precincts, has reported no results.  Making matters worse, Orange County has reported results from none of its 1,977 precincts, and San Bernardino has reported results from only 155 out of 16,09 precincts.
At the time of publication, an additional 31 counties have yet to report results-any results- on the statewide propositions.
Follow the statewide election results in real time here.