Hear more about this story and how it developed on the Peninsula Report podcast >>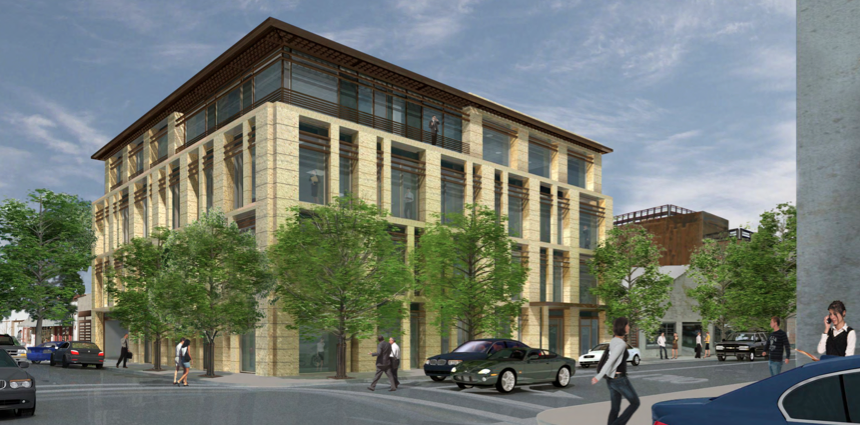 In a city already dogged by traffic congestion, Palo Alto's Architectural Review Board has approved plans for an office and residential complex at 135 Hamilton Ave, which the city and some residents say does not include enough parking spots.
A parking lot currently at 135 Hamilton Ave was filled to capacity on a recent visit, and the cars there could soon be pushed into the neighborhoods of downtown Palo Alto, where a parking shortage is already a problem.
The development plan for 135 Hamilton Ave, which the architectural review board approved in mid-January, includes only 23 parking spaces, which will be for the building's residents and employees. But, due to recent zoning changes, the city is now asking the developer to put more parking in its plans.
A Palo Alto zoning provision, which was put in place in the 1980s, only required Keenan Land Co. to include 23 spaces in its Hamilton Avenue plans. However, 18 months after Keenan submitted its plans, Palo Alto officials changed the zoning rules, requiring an additional 40 parking spaces. Now, they're asking Keenan to modify its design.
At the meeting, Palo Alto resident Neilson Buchanan urged the council to think about how the project would impact residents in nearby neighborhoods, especially Downtown North, the residential neighborhood of Palo Alto that stretches from Alma Street to Middlefield Road, and from Lytton Avenue to San Francisquito creek.
"This project is totally wrong for Palo Alto at this time," Buchanan said. "The parking assumptions are faulty and they are also unreliable."
Project developer Charles Keenan advocated for his plan.
"It's always been the theme overall to build quality products and take advantage of the proximity to the university and create a more connective downtown," Keenan said. "There's a symbiotic relationship amongst all of the downtown properties, where activity breeds activity.''
The new building complex – which will include two residential spaces and three floors of commercial space– is expected to generate approximately $200,000 a year in property taxes, according to Keenan, and up to another $40,000 in sales tax if there is a retail component.
Keenan said his company complied with the city's rules before the moratorium was put in place. "We played by all the rules, and at the twelfth hour the rules are changing," Keenan said. "And we're going to have to figure out a solution, which I'm confident we will."
Board members acknowledged the parking issues affecting downtown residents but said that the issue was beyond their purview.
"It is a problem, and the city is aware of it," board member Lee Lippert said of the parking issue. "But, ultimately, it's not just the businesses in downtown that create the problem. There are also commuters that go to Caltrain that park in the neighborhood all day."
Similar concerns over the relaxed enforcement or implementation of parking laws in Palo Alto were raised during the meeting. In contrast to Stanford's strict parking enforcement, Palo Alto allows commuters and downtown employees to park all day for free in downtown.
"Stanford is very strict on parking," Board Member Alexander Lew said. "And I think the fact that Stanford is tightening up and Caltrain is more popular than ever and that there's growth in downtown, all of these have combined and amplified that fact and we haven't really changed anything on the parking rules. I think we're long overdue for some sort of the change and the city's working on it."
Curtis Williams, director of Palo Alto's planning and community environment department, said the developer and the city are still looking for a way to resolve the parking issue, and they will bring the subject before the city council again, but the date has not yet been set.

[soundcloud url="http://api.soundcloud.com/tracks/81588885″ params="" width=" 100%" height="166″ iframe="true" /]