Hear more about this story and how it developed on the Peninsula Report podcast >>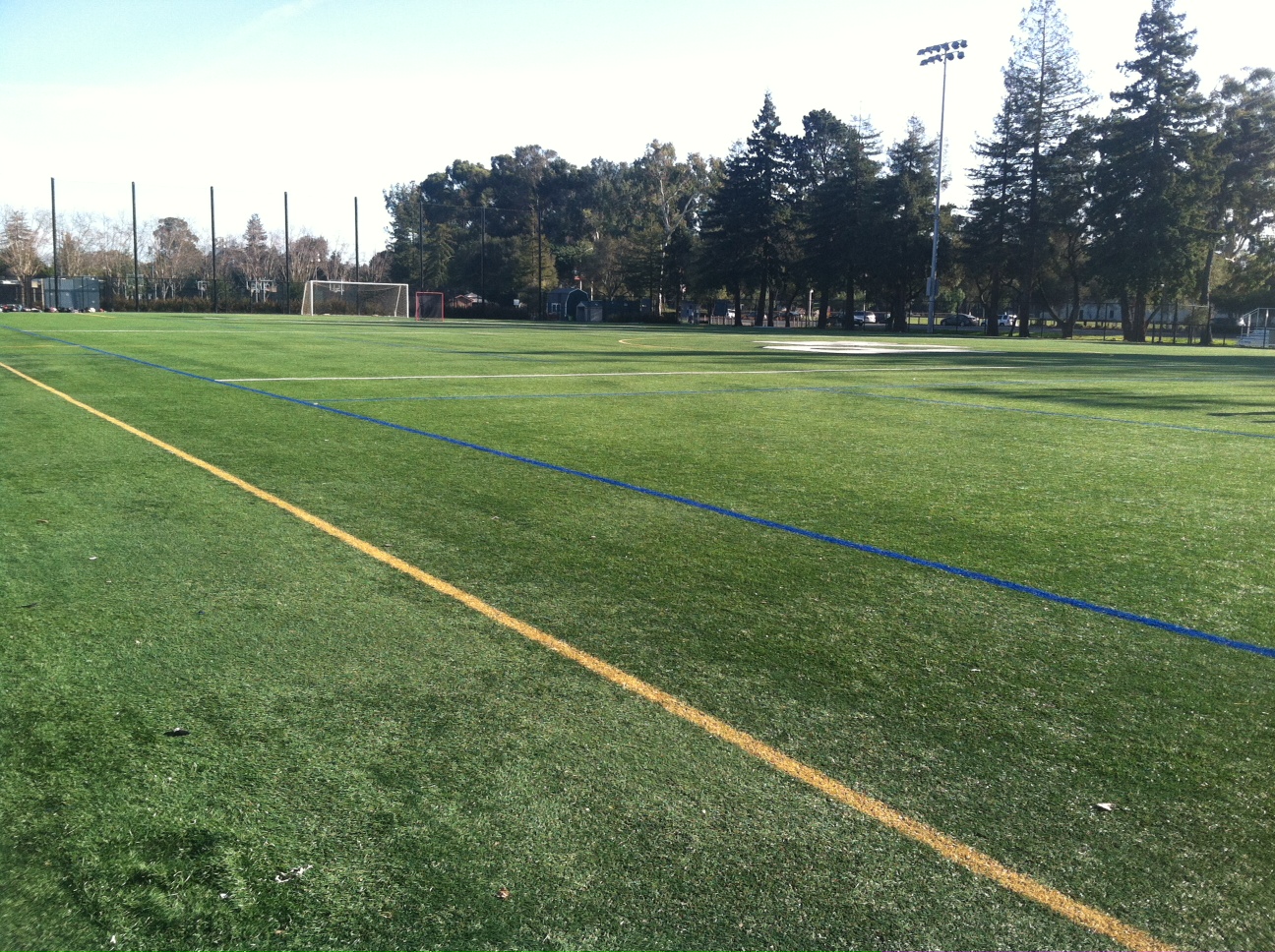 A surge over the past decade in Palo Alto's youth population, along with a proliferation of sports like lacrosse, has put pressure on Palo Alto's limited public fields and has led to an increase in complaints from recreational groups that don't have adequate field time.
The problem has prompted Palo Alto's Parks and Recreation Commission to rework field reservation policies to try to accommodate the growing needs.
There are "enough fields to meet the demands of softball and baseball users, [but] soccer and lacrosse teams are competing for limited field space," a report released by the commission last month said.
There are about 40 athletic fields brokered by the city, including all those in public parks and owned by the Palo Alto Unified School District. The commission has tried to stretch out the use of these facilities by offering nighttime lighting and replacing grass with hardier turf that can be used more often and in worse weather conditions without sustaining damage.
But Commission Chair Ed Lauing acknowledged that such accommodations are inadequate.
"We don't have enough [fields], in my opinion," Lauing said at a Jan. 23 commission meeting at Palo Alto's City Hall. "We're going at this point [with] the least worst option."
The current field booking system sorts recreational groups into brackets based on a number of factors: whether the group is for-profit or non-profit, selective or non-selective with its membership, youth or adult, and majority Palo Alto resident or non-resident members. The brackets are then ranked according to field-booking priority. Non-selective, Palo Alto resident, youth, nonprofit groups get first priority after city and district programs. For-profit and non-resident groups have lowest priority.
Commissioner Deirdre Crommie described the upcoming changes as moving "away from rigid brackets." Rather than having multiple categories of classification, youth and adult groups will be sorted based on the percentage of Palo Alto residents in the group, which can fluctuate over time, she said.
The commission – which has been working on the revised rules for nine months – originally planned to present their proposal to the public at their January meeting. But they delayed the announcement for another month to work out more of the details.
The current upper brackets of priority belong largely to Palo Alto's soccer leagues, which have the most players.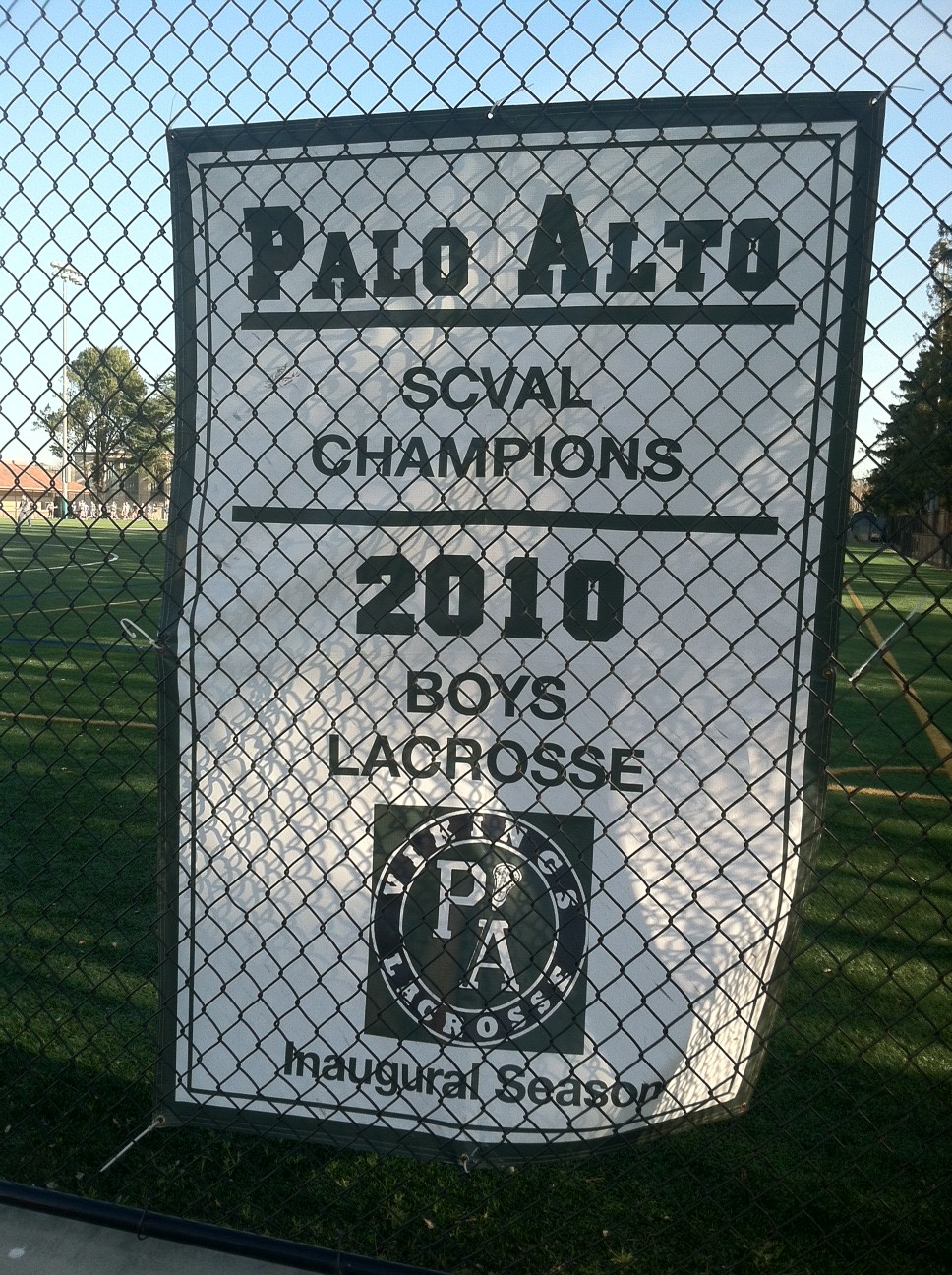 Gordon Short, regional commissioner for Palo Alto's American Youth Soccer League, recommended that the commission hold recreational groups accountable for their booking. "We seem to have the fields fully booked out and yet lots of those fields are returned back to the hopper at the last minute," he said. Fields that are supposedly booked frequently go unused, which upsets groups that were unable to book the field time they wanted.
The commission agreed that checking the reliability of recreational organizations should be part of the upcoming policy changes. A suitable punishment for irresponsible booking has not yet been decided.
Commissioner Daria Walsh expressed concern over the lack of participation of smaller community groups, namely from outside the soccer community. Becoming a recognized organization "is not as simple as getting twenty friends together," she said. "You have to get a 501(c)(3), you have to get insurance… in order to come to the table." Lauing, in a phone interview, said that a possible solution is to have intentionally unscheduled field time. The time would enable smaller, more casual groups to play.
The commission will elaborate on the new policies at tonight's city hall meeting.
Bob Wachs, Fields Coordinator for the Palo Alto Soccer Club, said that he and others are "looking forward to working with the commission and the other users to help hammer out a new paradigm."

[soundcloud url="http://api.soundcloud.com/tracks/87167917″ params="" width=" 100%" height="166″ iframe="true" /]