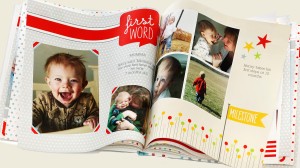 Shutterfly, Inc., (NASDAQ: SFLY) the digital photo retailer, posted its fourth quarter 2013 earnings Wednesday, beating market expectations for both the quarter and year-end. Reported net income lagged as a result of issues with the company's Tiny Prints brand and an increase in overhead expenditures.
Shutterfly's family of lifestyle brands — including Tiny Prints, Wedding Paper Divas, Treat, MyPublisher, ThisLife and BorrowLenses, based in Redwood City, Calif. — reported that its Q4 net revenues increased 17 percent year-over-year to $410 million from $351 million.
The company's net income, however, was $43 million, or $1.10 per (diluted) share, compared to $53 million, or $1.40 per share, for the same period a year ago.
SFLY stock opened Wednesday at $49.30, closing at $49.67. In after-hours trading, stock dropped 7.89 percent to $45.77, according to Yahoo Finance, on a day when the market fell 20 percent.
The fourth quarter is the most profitable for Shutterfly each year. This year, the company faced both software and shipping issues due to slow production time at Tiny Prints.
Analysts from Robert W. Baird and Bank of America were concerned with how Tiny Prints' issues affected the company's bottom line. Chief Executive Officer Jeffrey Housenbold responded on a call with analysts that the company refunded countless orders and expedited others totaling "several millions."
Excluding these one-time charges, net income per diluted share came in at $1.20, compared to $1.40 in the fourth quarter of 2012.
Analysts expected quarterly revenue of $406.26 million. Earnings per share for the quarter was estimated at $1.07 per share.
Despite these issues, the company saw a forth quarter surge in profitability with the average order value coming in at $51.80 compared to $49.80 for the same period last year–a 4 percent increase. Revenues jumped to $410 million from $351.7 in 2012.
Full year 2013 net income was $9.3 million, or 24 cents per (diluted) share, compared to $23 million, or 61 cents per share, for the year prior. Revenues increased 22 percent year over year to $783.6 million from $640 million, besting the company's projected revenue increase of 16.5 percent.
The numbers reflect Shutterfly's acquisitive nature and push to continually take an increasing share of the digital printing and photo hosting market.
The company completed multiple acquisitions this year bringing BorrowLenses, R&R Images and MyPublisher, Inc. under the Shutterfly, Inc. umbrella. These acquisitions have cost $154.8 million for the year compared to $109 million spent for acquisitions in 2012–a 42 percent increase.
Overhead expenses from the company's South Carolina and Minnesota production facilities also caused an outflow of cash.
Excluding special charges for the acquisitions, the company said earnings per (diluted) was 38 cents, compared to 61 cents in 2012.
Looking ahead, Shutterfly pointed to its 15 percent increase in customers year-over-year to almost 8.1 million from last year's 7 million as proof that the company continues to lead.
"We're focused on growing the established brands of Shutterfly and Tiny Prints… and investing in emerging brands like Tiny Prints," Housenbold said on a call with analysts.
Looking ahead the company projects Q1 revenues of $132 to $135 million, a net loss of 93 cents to 99 cents per share.
2014 net revenue is projected to come in at $900 to $920 million, or 27 cents to 55 cents per share. Analysts expect a Q1 loss of 42 cents per share and year-end earnings per share of 33 cents.