Hear more about this story and how it developed on the Peninsula Report podcast >>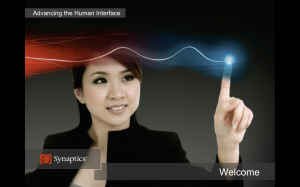 Synaptics Inc. (NASDAQ: SYNA) is buying a new three-building campus off Brokaw Road in San Jose to house its expanding team, during a time when many Silicon Valley companies are investing in "cloud" services, ironically, to cut down on office space and building costs.
The company's move, however, reflects a growing trend in Silicon Valley – big tech businesses are regaining a healthy appetite for commercial real estate in Santa Clara County and San Mateo County.
Synaptics joins a list of high tech firms opening new facilities in the Valley: Nvidia, Samsung, Apple, Dell, LinkedIn, Facebook and Amazon's Lab126 are among the pool of tech giants that are planning or have opened a new campus in the last two years.
It's a reversal of fortune for Silicon Valley's commercial real estate industry, which has lain dormant since the economic downturn that followed the recession of 2008.
According to the 2013 Silicon Valley Index, an annual report issued by the civic group Joint Venture Silicon Valley, trends show the commercial real estate industry is gearing up for new leases and sales. The Index reported "slightly more" commercial space was available in 2012 than 2011 but overall the supply "continued to decrease." Commercial rent prices for office, R&D, industrial and warehouse space also increased in both Santa Clara County and San Mateo County.
Nick Rottler, the senior manager of corporate marketing at Synaptics, said the company needs to "plan for a certain amount of growth" in Santa Clara. "To act like a billion dollar company, we needed a bigger demo room to show all of our stuff."
Data from the Silicon Valley Index suggest that Synaptics is not the only company interested in expanding its commercial real estate. The Index sourced its data from Collier International, a real estate services agency that releases quarterly research reports on Silicon Valley real estate.
According to Collier, the rate of availability in Silicon Valley has dropped to 13.6 percent in the third quarter from 13.45 percent in the second quarter of 2012. This means only 13.06 percent of all the land in Silicon Valley that is zoned for commercial use is available for businesses to rent or buy.
Another interesting trend in the third quarter of 2012 is the increased demand for more research and development space and offices while the demand for industrial and warehouse space is stagnant, if not falling.
"Our company" is "65- to-70 percent engineering driven," Rottler explained. Therefore, what Synaptics needed was "not just cubicle space or office space, but lab space.
"Every time we add say four to six engineers, we almost need another lab for them to go do their thing in," he said
Collier reported that the total amount of R&D space available for lease or purchase in the third quarter of 2012 has steadily fallen compared to the second quarter of 2012. San Jose, Sunnyvale, Santa Clara, Fremont and Mountain View offered the greatest amount of R&D space accounting for 70 percent of the market in the third quarter of 2012, with San Jose leading by far. Part of the reason that San Jose led in supplying R&D and office space could be Synaptics' significant purchase of its three buildings at 151,247 square feet and Santa Clara County Department of Child Support's lease of 83,841 square feet on Ridder Park Drive.
Synaptics' President and Chief Executive Officer, Rick Bergman mentioned in a recent conference call for the company's second quarter earnings for fiscal 2013 that the company entered into a contract to relocate its headquarters to accommodate the influx of new employees from two acquisitions last August: Pacinian Corp. and the Video Display Operation from Integrated Device Technology, Inc. (NASDAQ: IDTI)
Consequently, the company's demand for offices space has also soared, justifying the move. Synaptics plans to "gut" all three buildings to build a new server room, offices and a "much bigger" cafeteria.
For a software-based companies like Facebook and LinkedIn, the biggest need for space is due to servers and laptops. However, for a hardware semiconductor company like Synaptics, "we've got all the machinery to test the laptops, touch screens, and all this other electronic equipment. It's not just cube space," Rottler conceded. The semiconductor company manufacturers customized touch technologies like touch screens, touch pads and keyboards for large equipment manufacturers including HTC, Huawei, LG, Sony, HP and Samsung. Its products end up in personal devices like smartphones, tablets and ultrabooks.
Other companies are also demanding more office space in Silicon Valley. Collier International concluded that businesses leased or purchased office space at a "scorching pace." In 2012, businesses carved up 2.19 million square feet of office space in the third quarter, which up 62.2 percent from 1.35 million square feet in the second quarter of 2012. The figures show the amount of occupied office space is the highest it has been since the fourth quarter of 2001.
The Index also found a decline in the commercial vacancy rate in Santa Clara County, which suggests companies are leasing or buying space faster than companies are closing up shop.
Collier pointed to a few big players responsible for eating up office space: Apple leased 52,040 square feet on Stevens Creek Boulevard in San Jose. Dell and Arista each signed an agreement for 149,000 square feet in Santa Clara. LinkedIn also entered a "build-to-suit" agreement for a 556,362-square-feet campus on Mathilda Avenue in Sunnyvale.
Leading the pack: Lab126. The hand-held electronics research and engineering arm of Amazon signed an agreement for 357,481 square feet in Sunnyvale along with a building sitting on 224,492 square feet. Combined, Lab126 will occupy more than 580,000 square feet of office space in Sunnyvale.
With the demand for office space rising, prices also are climbing. According to Collier, the average start rate for office rents in Silicon Valley was $3.19 per square foot in the third quarter, a 40 percent increase from $2.29 per square foot in the second quarter.
The numbers also indicate that businesses are moving industrial and warehouse spaces offshore. For instance, much of Synaptics' operations are located overseas.
"The growth is realistically going to be skewed towards Asia. It's where all of our customers are. It's where our biggest design centers are. That's where all the major OEMs are based," Rottler said. The company has grown to 750 employees; of that number, 360 work in the U.S.
"Even if we only grow 10 percent or 20 percent in the U.S. we would still outgrow that building" on Scott Boulevard, Santa Clara, "in 18 months," Rottler said.
With so many "labs of different sizes and configurations," the company will need to find ways to collaborate efficiently to beat smaller companies that may be more agile because they can function on very minimal infrastructure. The investment in a new building and employees from the two acquisitions will cost the company an additional $3-4 million per quarter, the company announced during a conference call for its second quarter earnings in fiscal 2013.
Rottler seemed to conclude the new headquarters was a necessary investment: "To get where we really wanted to be, you can't renovate a building or two that hold 300 people while the people are in them."

[soundcloud url="http://api.soundcloud.com/tracks/87372051″ params="" width=" 100%" height="166″ iframe="true" /]