[youtube]rMnPPB3KeWY[/youtube]
It began, as rowing races do, with the official calling out, "Attention, Go!" The eight-man boats surged through the water, only this time the call signaled the start to the most significant race in Jake Cornelius' life.
The 2012 London Olympics.
Five minutes and 51.48 seconds later, at the rowing lake known as Eton Dorney, it ended. After clawing its way back from a slow start, the United States crew finished 0.3 seconds behind third-place Great Britain. Three-tenths of a second separated the Americans from a bronze medal and a place on the podium. For some of the rowers, this would be their final race. What had previously been their life's work came to a disappointing close.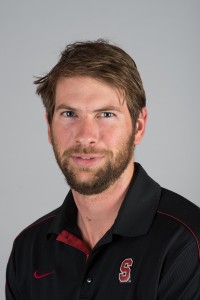 For these athletes, and many others, the Olympics inspire dreams, goals and a single-minded focus. So what happens when the Games finish and they return home?
Today, Cornelius, 29, serves as an assistant coach for Stanford's men's crew program. He is among the 13 former Olympians currently at Stanford either as an undergraduate student or coach, according to David Kiefer of Stanford Athletics' communications and media relations department.
Though he'd lined up his coaching position in advance of the 2012 Olympics, Cornelius admits that he was unprepared for the feeling of finality that followed the Olympics.
"It's a slow process," said Cornelius, who earned a mechanical engineering degree from Stanford in 2006, and a master's from Cambridge University a year later. "There's a period where you're kind of like, 'That's it.'" The absence of team practices and competitions, for so long constants in his life, left Cornelius without a singular athletic focus in his life.
Maggie Steffens knows this feeling only too well. As a member of the gold-medal-winning U.S. Olympic women's water polo team in London, Stephens, now a sophomore, says that even winning a gold medal didn't prepare her for the quiet that followed. Steffens likened the sudden end of an Olympic quest to walking into a wall. One moment she was standing on the podium and the next she was standing still.
Steffens describes her devotion to her sport as a passion; Cornelius describes his as an obsession. Both said that in their first post-Olympic year, the loss of competition created an emptiness. Steffens said she immersed herself in classes, friends and intercollegiate water polo but after two years of training for the Olympics, even that wasn't fully satisfying. "You go from focusing solely on one thing," Steffens said. "The only thing you ever think about is the Olympics, a gold medal, your team, how you can improve. Then, all of a sudden, you don't have any of that."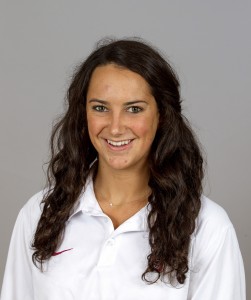 For older Olympic teammates who weren't returning to school or water polo, the transition was tougher. Steffens likened their process to being like kids again and trying to figure out what their next passion might be.
Cornelius put it like this: "You spend all this time trying to be the best rower in the world. You're 28, you have to do something else. You can't just stop trying to do something well."
For more than a year after the London Olympics, Cornelius said that he refused to speak about the fourth-place finish. The sourness of failing to win a medal had been so strong that it had clouded his Olympic experience and, he says, the way he assessed his entire rowing career. Two years later, the bigger picture has started to crystallize. Now Cornelius views that same fourth-place finish as no small feat.
Even so, he must find a new passion and a new challenge. He cites advice one of his teammates passed on from an older friend: "You need to figure out how you're going to define yourself outside of competing in this sport." Cornelius says he has yet to achieve that.
John Vargas has already been through this emotional post-Olympic cycle. Now Stanford men's water polo head coach, Vargas competed on the U.S. water polo team at the 1992 Olympics in Barcelona. His team finished fourth, too. Twenty-two years later, the disappointment remains with him.
"We had two opportunities to win a medal and we failed at both attempts," Vargas said. "That's been a very difficult pill to swallow, even today." Although losing the bronze-medal game still haunts Vargas, he says that his performance at the Games does not define him.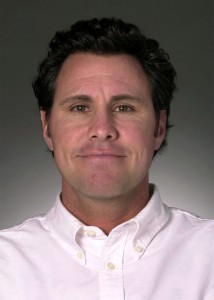 He returned to the Olympics in Atlanta in 1996 as an assistant coach for the U.S. team that finished seventh. Vargas says he was happy to have had both experiences. For him, the decision to move into coaching was easy, though the transition was trickier. He found it difficult to relinquish the feeling of control that he felt being in the water as an athlete. Part of his game-day ritual today includes a morning workout to remove the physical battle of the game from his system before he starts coaching.
Vargas says he knew going to the 1992 Olympics that as soon as the last game was done, his water polo playing career would be over, too. His next passion was coaching, which, according to Steffens and Cornelius, makes perfect sense.
So what's next for Steffens and Cornelius?
For Steffens, the water polo path is clear: She'll continue to play at Stanford and then return to the Olympics in 2016. She already has begun to think about her path to Rio de Janeiro and acknowledges that she will face new challenges. This time, the U.S. team will be forced to qualify with the Europeans, a much tougher competition pool than in 2012. Steffens won't know if the U.S. will advance until March 2016. This uncertainty gives her pause, but her ambition and drive surges as she says, "Now that it's only in two years, it feels like it's a lot closer which makes me excited."
Cornelius' rowing path seems a bit more unclear. He said that he will continue to coach at Stanford for as long as head coach Craig Amerkhanian will have him. He admitted that he misses the team aspect of training. The sharply-defined path that he followed in rowing from high school to Stanford to the U.S. Olympic team eludes him now as he continues to refine his relationship to the sport. "There was always a next, easy transition that I was not the only one making," he said.
Now, driving the coach's boat at Stanford's rowing practices on the Port of Redwood City provides Cornelius with a way to remain involved in competitive rowing. As the sun rose over the hills behind the telephone wires on the channel, the boats filled with Stanford rowers aligned. Coach Jake Cornelius called out, "Attention, Go!" from his coach's launch, and settled in to watch the sport to which he has dedicated his life.
Editor's Note: Alicia Kapjian-Pitt is a junior on Stanford's Lightweight Rowing team, where she has rowed for the past three years.
Video produced by Connor Huchton, Alicia Kapjian-Pitt and Do-Hyoung Park.
There are eight Olympians that are current Stanford undergraduate students*:

Annika Dries (U.S.), water polo, 2012
Kristian Ipsen (U.S.), diving, 2012
Nina Ligon (Thailand), equestrian, 2012
Shona Morgan (Australia), gymnastics, 2008
Steven Solomon (Australia), track and field, 2012
Maggie Steffens (U.S.), water polo, 2012
Kristina Vaculik (Canada), gymnastics, 2012
Rebecca Wing (Great Britain), gymnastics, 2008

There are five current Stanford coaches who competed in the Olympics:

Nicole Barnhart (U.S.), soccer, 2008, 2012 (volunteer assistant coach at Stanford)
Jake Cornelius (U.S.), rowing, 2012
Yasmin Farooq (U.S.), rowing, 1992, 1996
George Pogosov (USSR), fencing, 1988, 1992
John Vargas (U.S.), water polo, 1992

Source: David Kiefer, assistant director, Stanford Athletics Communications and Media Relations.

*According to Kiefer, this list does not take into account former Olympians who may be attending graduate school at Stanford or are part of the faculty or staff.