In California, less than 75 percent of public high school students who began high school in 2006 had graduated by 2010, according to data released this week by the California Department of Education. That translates into 386,222 out of a possible 519,247 graduates statewide.
In the Peninsula, however, the results were more promising. Graduation rates for all districts in Santa Clara and San Mateo Counties were above state average. (Story continues below.)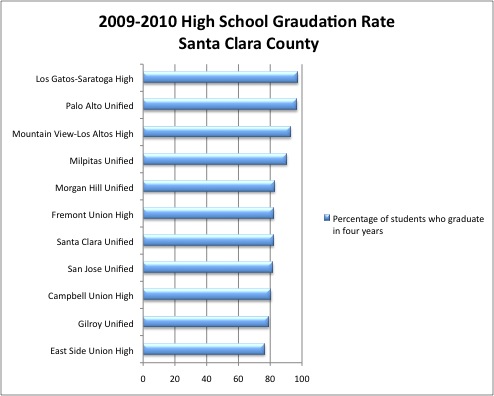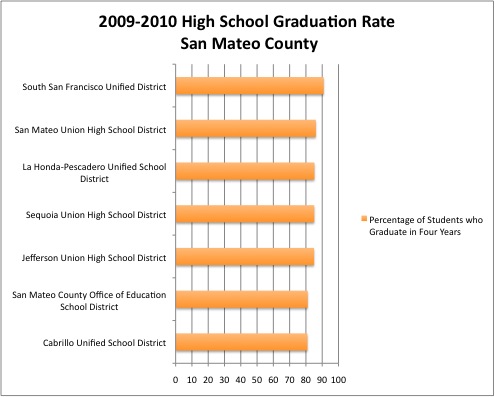 The lowest high school graduation rate in the two counties was East Side Union High School District in Santa Clara County with 76.6 percent of the class of 2010 graduating on time. Both Los Gatos-Saratoga High School District and Palo Alto Unified School District boasted graduation rates above 97 percent.
All seven high school districts in San Mateo County had graduation rates ranging between 80 and 90 percent.
In comparison, San Francisco Unified School District had an 82 percent graduation rate in 2010.
In the East Bay, Oakland Unified School District, saw only 53 percent of its class graduate on time. Oakland district spokesperson Troy Flint told the San Francisco Chronicle, "We've been tracking these numbers, and as discouraging as they are, they are not surprising," Flint said. "It just underscores the amount of work we have to do."