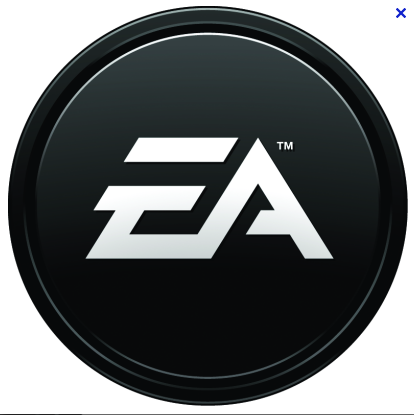 Electronic Arts Inc. (NASDAQ: EA) shares fell over 4 percent Friday after Macquarie Securities downgraded the Redwood City video game maker to neutral from outperform following the resignation of Executive Vice President and Chief Financial Officer Eric Brown.
According to documents filed with regulators on Wednesday Brown, resigned last Friday, Feb. 3.
The resignation comes in the wake last week's earnings report for the third fiscal quarter, which ended Dec. 31. Earnings beat Wall Street's expectations due to holiday sales of popular games such as FIFA and Battlefield 3, as well as the popularity of newly released digital game Star Wars: The Old Republic.
In a note to clients Friday morning, Macquarie analyst Ben Schachter cited factors such as "the continued talent drain of key management," weak industry sales and "very limited visibility" into the trends for "Star Wars: The Old Republic" — an online multi-player game that EA launched in December.
"While the ramp of Star Wars subscribers remains the key issue for the stock, we now see more uncertainty than warrants an Outperform rating," Schachter wrote, cutting his price target on the stock to $18 from $25.
Brown's last day at EA will be Feb. 17. Kenneth Barker, EA's Senior Vice President, Chief Accounting Officer, will serve as interim Chief Financial Officer. Brown will assume a new position as COO and CFO at tech communications company Polycom Inc. on Feb. 21.
"Eric's decision was based on his career goal to combine his expertise in Finance with deeper involvement in Operations," the company said in a statement. "We have begun a search for a new CFO and will consider both internal and external candidates."
Last week, EA reported a loss of $205 million for the third fiscal quarter, or 62 cents per share, narrowing the loss of $322 million, or 97 cents per share in the same quarter last year. Excluding one-time charges, the company reported Q3 earnings of $334 million, or 99 cents per share, compared to $196 million, or 59 cents per share, for the same period a year ago. The company posted net revenue of $1.06 billion, up from $1.05 billion a year ago.
"This was the kind of quarter a CEO loves to report," EA Chief Executive Officer John Riccitiello told analysts. "It is one which generated our highest operating cash flow in 31 quarters and reaffirms our strategy of creating big hits, digital revenue streams that extend the revenue, profitability and consumer engagement in our brands."
However, Sean McGowan, a senior analyst at Needham & Company, said that EA has "built a track record" over the last several quarters of setting lower expectations than are realistic. "[EA] is setting expectations it knows it can exceed, and so everyone expected them to do better than the unexpected," McGowan said.
Riccitiello attributed the company's improved performance to the sales of FIFA 12 and Battlefield 3, games that are currently available across multiple platforms. He added that these two brands would be used as models to expand other company titles to mobile devices and social networking platforms in the future.
"Because the game's server was more stable than anticipated, EA was able to put more units of the game onto the marketplace initially," McGowan explained.
He said "the advertising costs initially planned for a launch like that were held back for the December quarter," essentially pulling profit from the company's fourth fiscal quarter, ending in March.
Mobile and digital platform games brought in $84 million. Popcap, a Seattle-based digital gaming firm acquired by EA last year, had $30 million of standalone revenue.
"EA will finish this fiscal year, a profoundly entirely different company than where we were at the start," Riccitiello said on the call.
However, he warned that exceeding expectations this quarter means the company would cast a more conservative outlook for the end of the year. He hinted at potential problems with a European retailer in coming months, coupled with a delay in the release of a "key social game" until after the end of the fourth fiscal quarter.
McGowan said that delay, coupled with the pulling the profits and sales originally projected for the next fiscal quarter, could contribute to potential losses.
"Overall, what investors have in mind, is how quickly you can migrate from dependence on consoles to the brave new world of digital where the business model is very different," he said. "EA is doing very well for a company its size."
At the close of trading on the NASDAQ on Feb. 10, the company's stock fell to $17.42, or 2.52 percent. It continued to drop to $17.15 in after-hours trading.